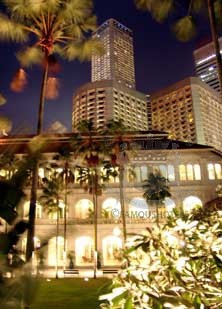 Raffles Hotel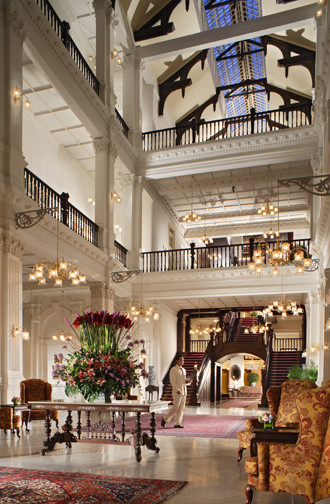 Raffles Hotel opened in 1887. Its current dimensions with the elegant main building were reached in 1889/90.
Today's lobby was originally designed as the Public Dining Room, surrounded by a Reading Room, a Bar Office and two Private Dining Rooms. Before 1989, it was named Tiffin Room – Tiffin is an Anglo-Indian word for a light lunch, predominantly curries, of course. Raffles today serves Tiffins at its restaurant, there is a world of food and beverage outlets for you to discover.
A stay at this legendary hotel is a must. It was here that The Most Famous Hotels in the World were founded in 1986, Raffles became its first member.
Google Map