The Raffles Treasury (hardcover)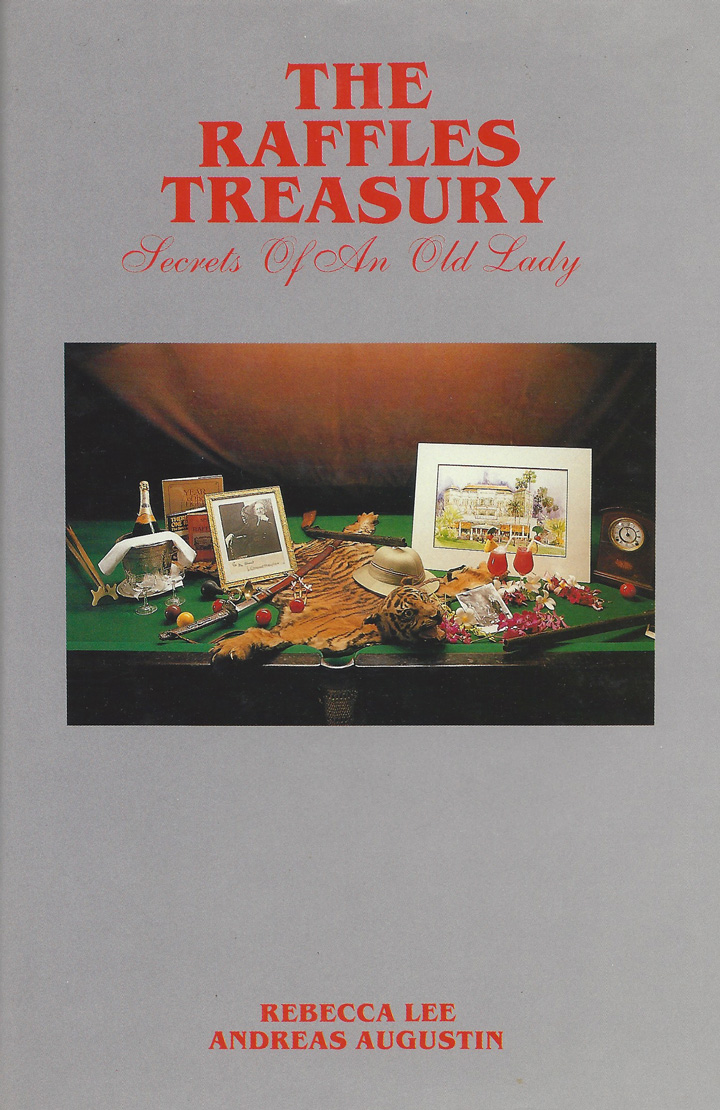 Author
Andreas Augustin and Rebecca Lee
Binding
Hardcover with dust jacket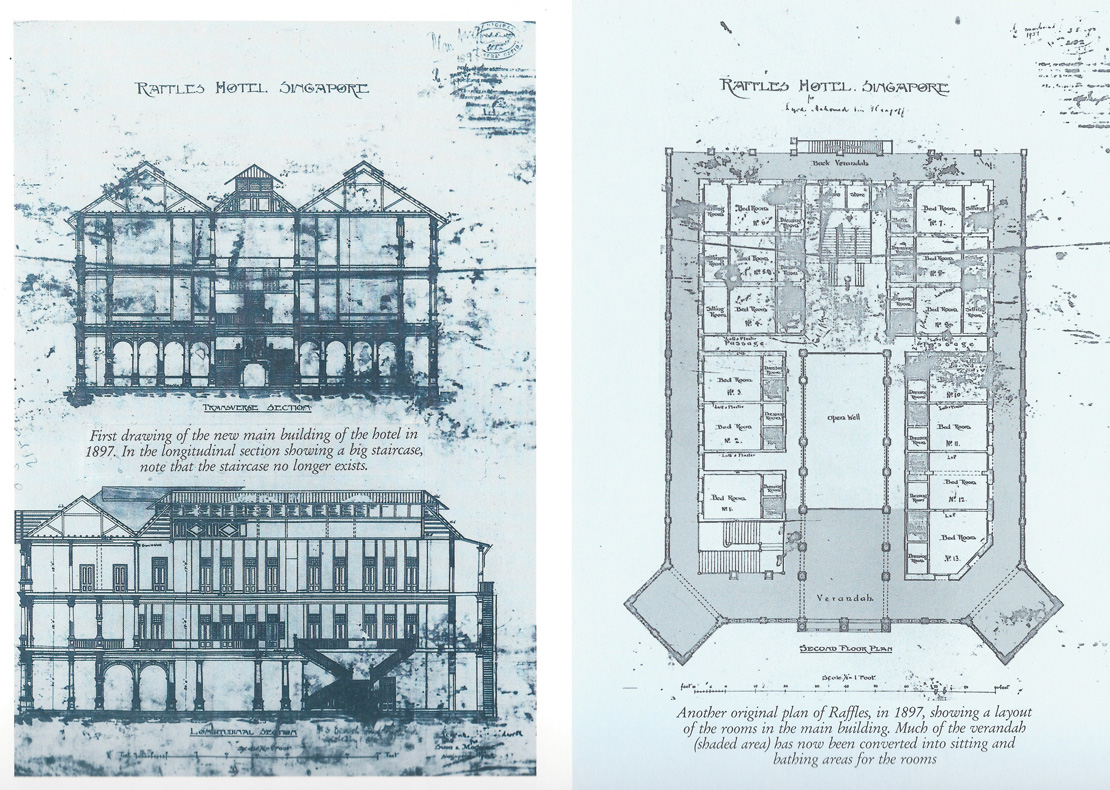 ---
The first of all Treasury books, appeared in 1987, to celebrate Raffles centennial. It was the first paperback (Treasury) book in the Famous Hotels library, and it should become one of the most successful publications in hotel publishing. The first edition was edited by Singaporean Rebecca Lee. It is to an extend based on the precise research work of Ilsa Sharp, whose book There is only one Raffles had been published two years earlier.
The book became famous for featuring the discovery of Raffles' original architectural drawings, lost for over 100 years in the dungeons of a Singapore archive. Andreas Augustin had been looking for them for over one year, finally tracing them down in a dusty corner of an architectural archive in Singapore's North Bridge Road. Raffles General Manager Roberto Pregarz arranged for a huge book launching party, prominently displaying the drawings mounted on boards.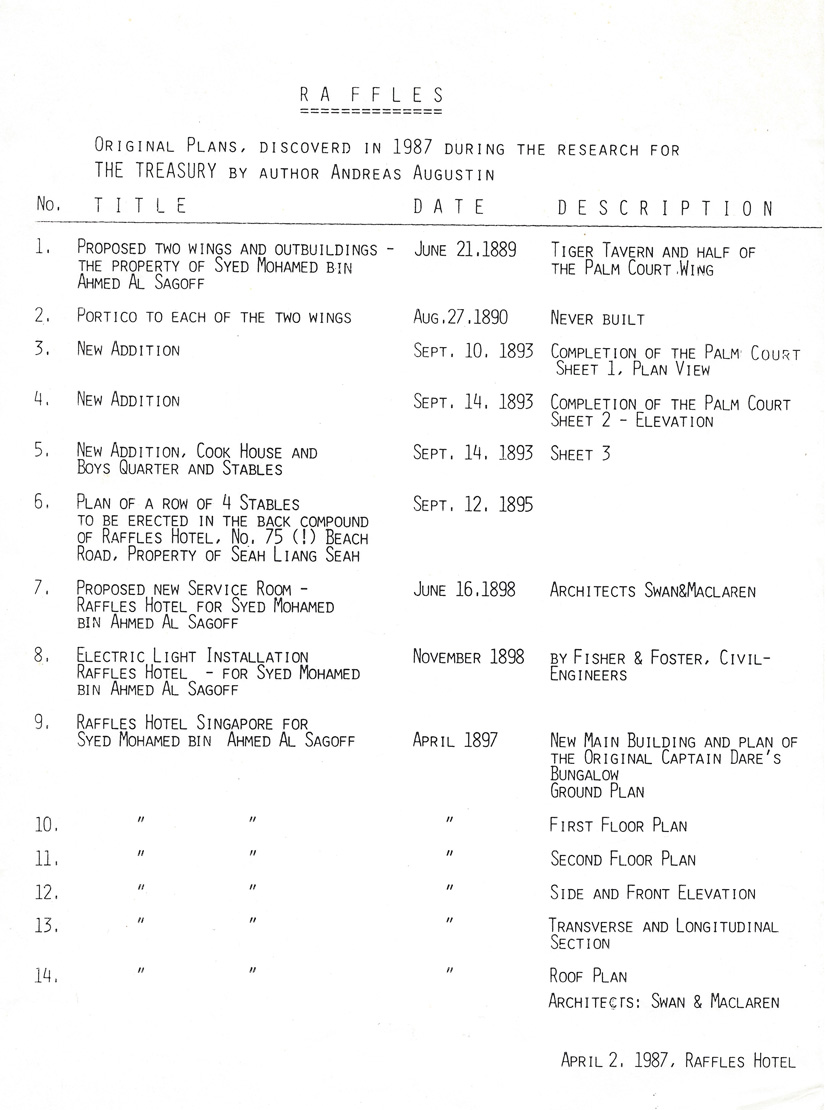 Thus, Raffles renovation and restoration process could begin. Following the discovery of the drawings, the hotel was almost instantly listed as a National Monument of Singapore. One and a half years later it closed for its renovation.
---
The cover photography was arranged on the billiards table of Raffles Hotel. The photo was shot by Alain Evrard.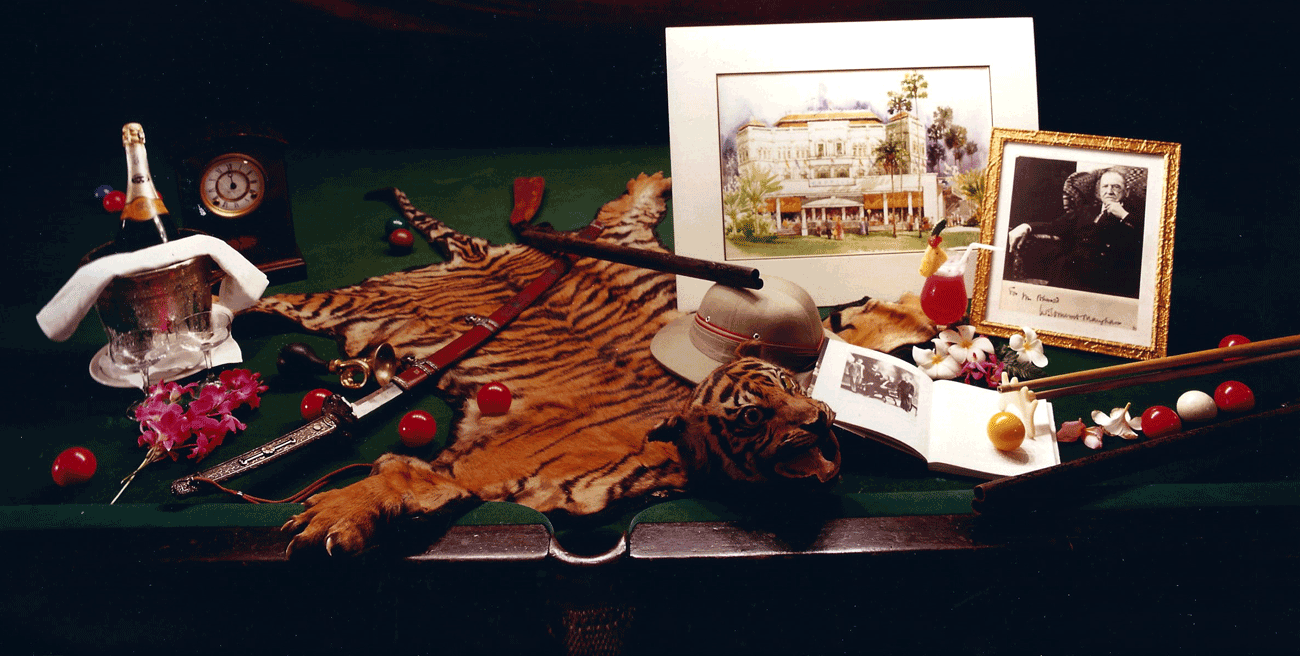 The books is today out of print, collectors offer them on the usual markets.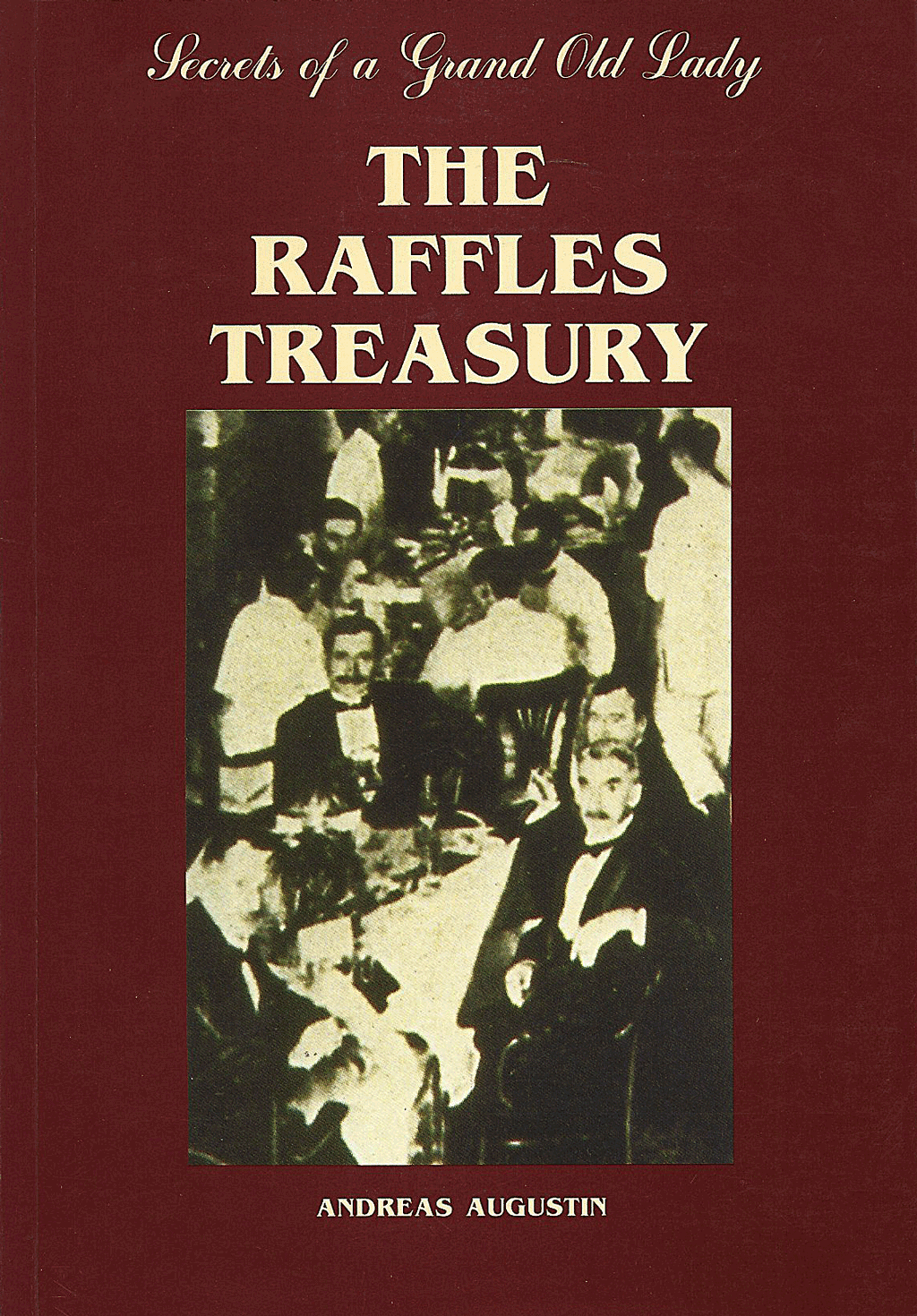 The following updated editions had a red cover. Between April 1987 and February 1989, five updated editions were printed.
It does not matter where we are in the world — whether in a Viennese Heurigen winegarden savouring fine Austrian wines, along a sidewalk Bistro in Paris watching the world over a coffee cup, or in a pub on London's Brompton Road soaking up the beer atmosphere — whenever the conversation turns to the Far East and Singapore, the topic of interest is always the same. Not the Singapore is the trade and commerce centre of the South East Asian region, nor that it is the world's second largest port, with a fine airport and communication system. Rathe, the question on everyone's lips is 'Isn't that where the wonderful old hotel is?' And woe betide the ignorant fool who dares to ask 'Which hotel?', for he will swiftly and surely be put in a most uncomfortable position by incredulous acquaintances: 'Why, Raffles of course. Haven't you heard of it? It's been around for ages.'