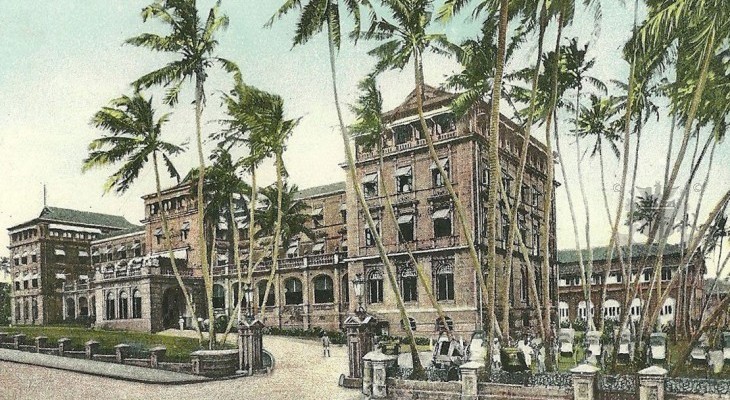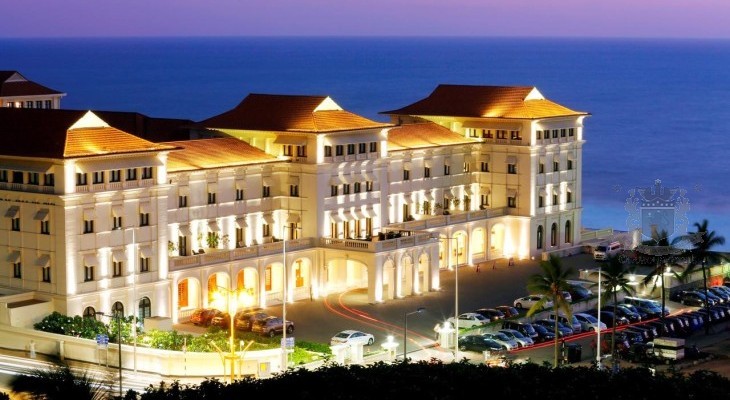 Colombo's grand old lady — the Galle Face Hotel
Galle Face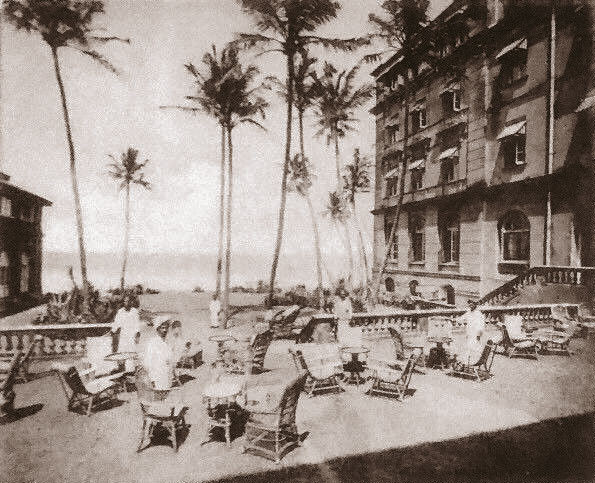 "So pleasant a change from the dreary ordinariness of most modern hotels. This is an Island of charm on a charming Island."
Simon Winchester, author and journalist
The Galle Face Hotel was established in 1864, five years before the Suez Canal came into operation. A journey through the Suez Canal was a breakthrough in every respect, and from 1869 onwards the Galle Face was commonly hailed as "the most luxurious hotel East of Suez".
It is – together with the legendary hotels of the former British colonies like the Taj Mahal in Mumbai, the Strand in Yangon, Eastern and Oriental Hotel in Georgetown on the island of Penang and Raffles in Singapore – one of the most exquisite hotels of South East Asia. If you add The Oriental in Bangkok, the Metropole in Hanoi, The Peninsula in Hong Kong, the Manila in Manila and the Imperial in Tokyo, you have completed the list of all "the maidens of the East".
The Galle Face has been hailed as a masterpiece of Victorian Architecture. It resembles a stately home, prominently located at the Indian Oceanfront and the "Galle Face Green", so called because this side of the lawn is "facing Galle", the city in the South of Sri Lanka.
Above: Terrace in 1907, below, Pool today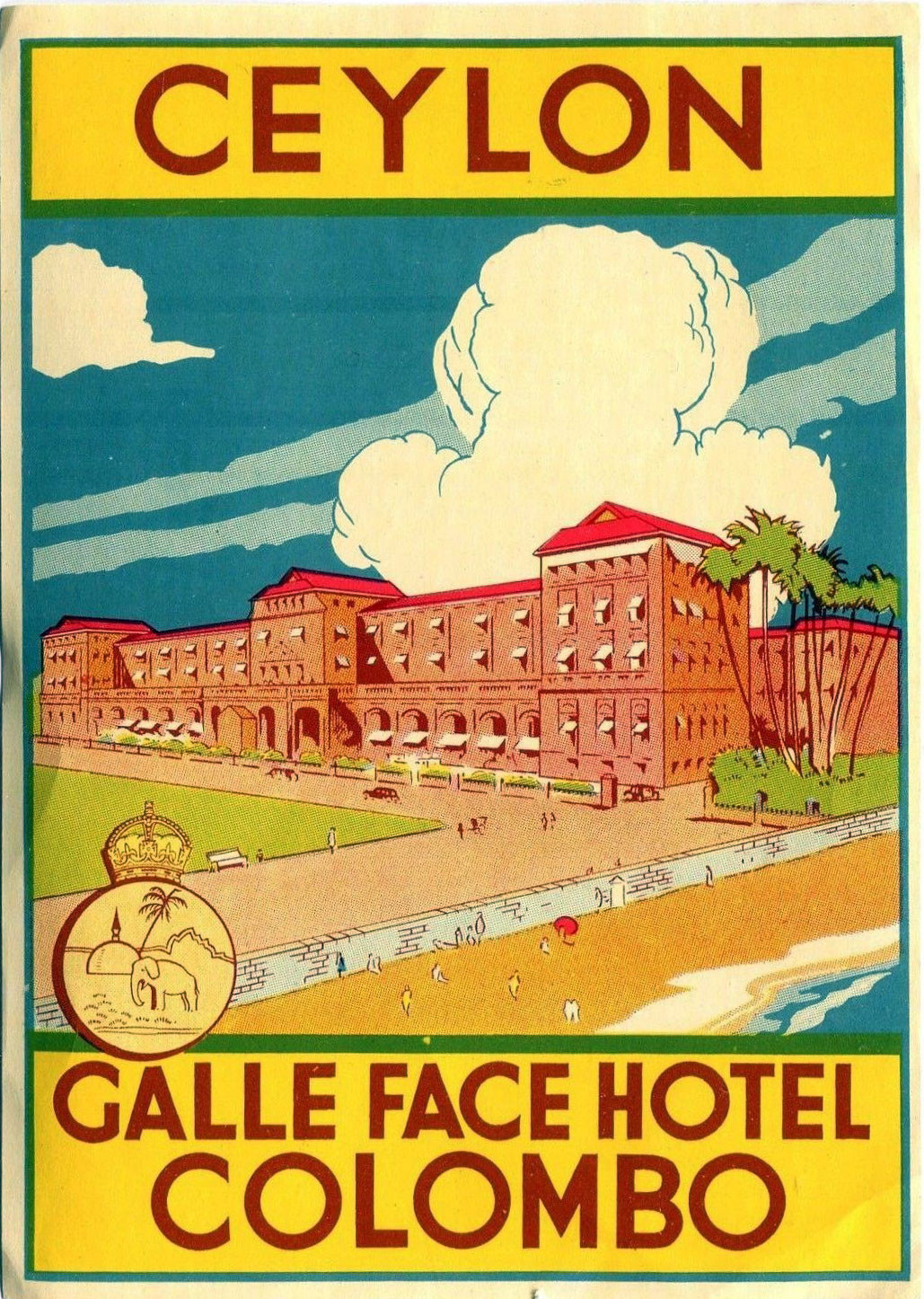 Its location right at the Indian Ocean has made it one of the most famous and charming hangovers of colonial manners and services. It was the focal point of British colonial life style in the island for almost one century. Today it is the revolving point of Colomob's elegant, young and energetic society. The hotel has been patronized by some of the most famous names of the past centuries, among them the Emperor of Japan and Germany, pop- and movie stars and travel writers. The hotel is owned by the Gardiner family for generations. This seems to safeguard the old magic.
---
Google Map