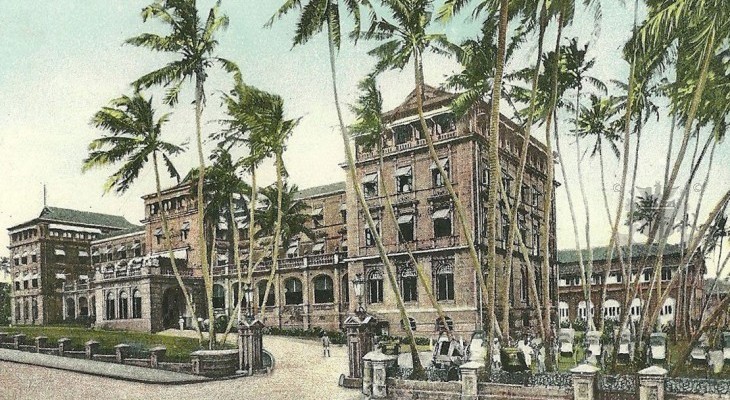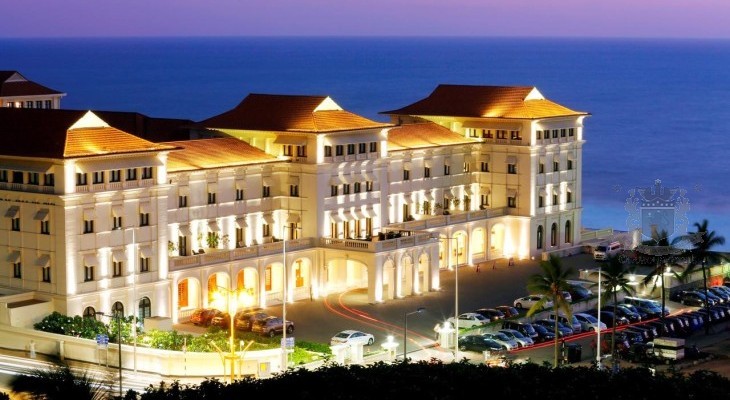 Colombo's grand old lady — the Galle Face Hotel
Galle Face
The Galle Face Hotel was established in 1864, five years before the Suez Canal came into operation. A journey through the Suez Canal was a breakthrough in every respect, and from 1869 onwards the Galle Face was commonly hailed as "the most luxurious hotel East of Suez". It is – together with the legendary hotels of the former British colonies like the Taj Mahal in Mumbai, the Strand in Yangon, Eastern and Oriental Hotel in Georgetown on the island of Penang and Raffles in Singapore – one of the most legendary hotels of South East Asia. If you add The Oriental in Bangkok, the Metropole in Hanoi, The Peninsula in Hong Kong, the Manila in Manila and the Imperial in Tokyo, you have completed the list of all "the maidens of the East".
There is hardly any event of importance that hasn't taken place at Galle Face Hotel. Situated at the crossroads of all travel from East to West and back, and publicised as the oldest and the best hotel 'East of Suez', it has played host to everybody who was anybody ever to visit the island of Sri Lanka.
It has hosted emperors and empresses, kings and queens, famous authors, entertainers and exhibiting artists. It has been home to everybody from ambassadors and their embassies to doctors, clerks and travelling salesmen. The Galle Face Hotel is the venue of choice for holy matrimony, because marriages sealed in traditional style at the Galle Face Hotel last forever.
Sun seekers and keen swimmers relish the island's only seawater pool, and romantic souls love the nightly flag-lowering ceremony and the unobstructed sunsets. Travellers enjoy Pimm's o'clock, meet at the bars and terraces and discuss the best flight connections and trains to the highlands of Sri Lanka, just as – one hundred years before them – planters and traders debated rubber and tea prices, the new road to Kandy or the recent visit of the Prince of Wales.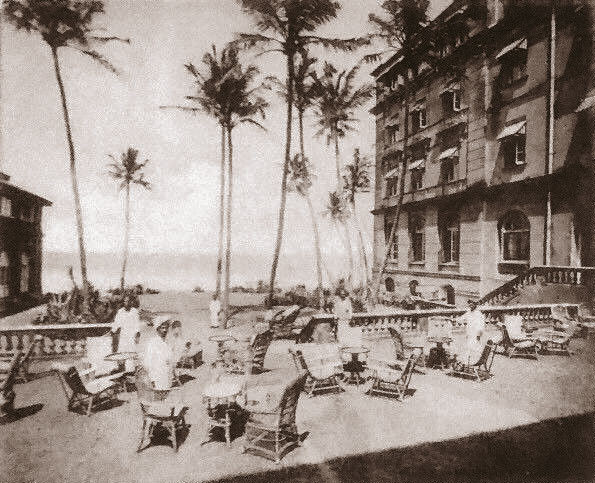 THE GALLE FACE TREASURY
A book put together by the experts on famous and historic hotels: researcher and historian Carola Augustin, and her husband, Andreas, the hotel storyteller, who so entertainingly compiles fascinating facts and long forgotten tales into a true Treasury of the Galle Face Hotel, one of the last truly great grand hotels on the traveller's map.
Above: Terrace in 1907, below, Pool today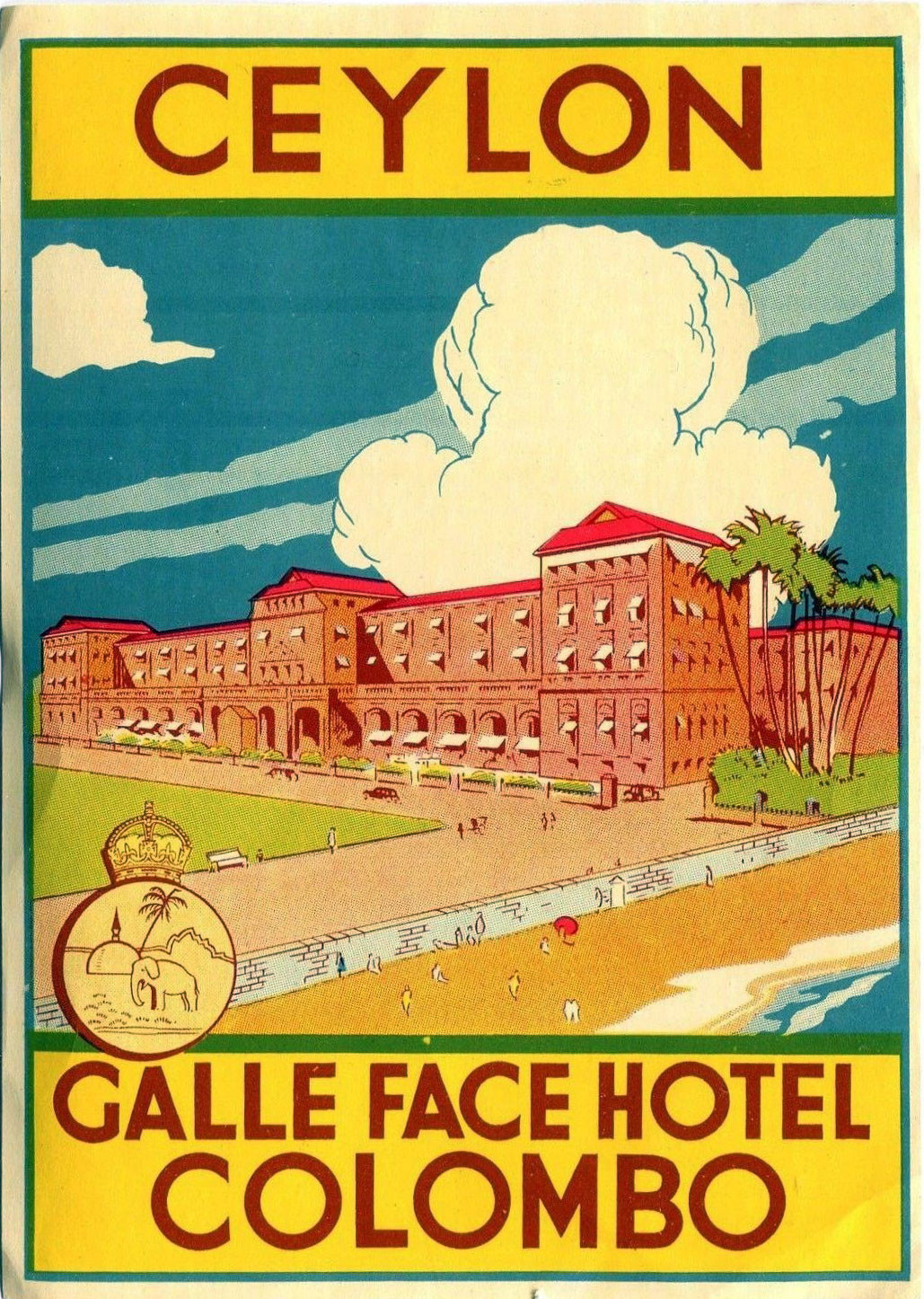 Its location right at the Indian Ocean has made it one of the most famous and charming hangovers of colonial manners and services. It was the focal point of British colonial life style in the island for almost one century. Today it is the revolving point of Colomob's elegant, young and energetic society. The hotel has been patronized by some of the most famous names of the past centuries, among them the Emperor of Japan and Germany, pop- and movie stars and travel writers. The hotel is owned by the Gardiner family for generations. This seems to safeguard the old magic.
---
Google Map