I Had Tea at the Nellie – Cape Town, South Africa (English)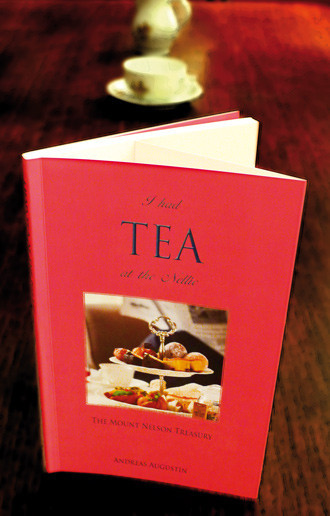 Photographs
Illustrations
Over 140 photographs, illustrations and historic images
ISBN
978-3-900692-38-4, 978-3-900692-38-4
'I had Tea at the Nellie' (pardon: The Mount Nelson Hotel) is your faithful companion to tea at the Belmond Mount Nelson Hotel in Cape Town.
Andreas Augustin introduces the history of tea and the story of the Mount Nelson – from the days of the Castle Line to modern times.
Featuring: All teas served at the Nellie — The plants of the gardens — A Brief History of tea and South Africa —The best Afternoon Tea receipes — The History of the Mount Nelson Hotel and a list of its most famous patrons.
After over 50 successful books including 'I had Tea at Reid's' Andreas Augustin presents another enlightening book on a subject every philosopher of note had something to say about.
To tea or not to tea ... is certainly no longer the question.
Read the interview with Mount Nelson General Manager Xavier Lablaude