Welcome
Dear Traveller;
Welcome to The Most Famous Hotels in the World, the keepers of the archives of the legendary icons of hospitality.
Renowned historical hotels constitute a distinctive facet of our cultural legacy. The Most Famous Hotels in the World functions as both a research center and a publisher specializing in exquisite volumes dedicated to iconic hotels. We diligently contribute to preserving the past, thus ensuring the future remains secure.
---
ABOUT THE HOUSES
---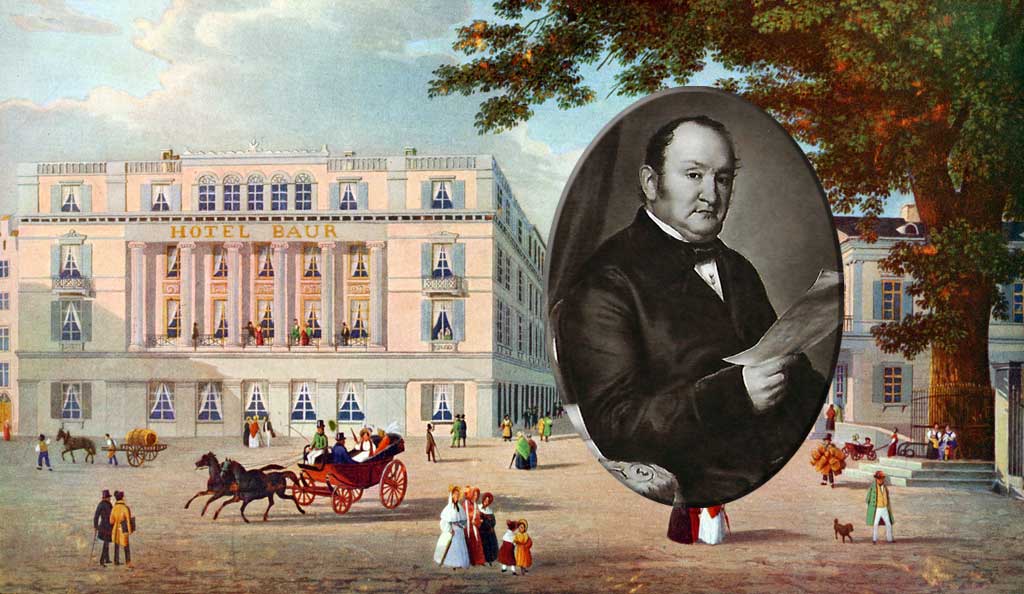 ZURICH, SWITZERLAND, Every city in the world has a hotel legend. The Sacher in Vienna, the Ritz in Paris, Raffles in Singapore. The list is long. But Zurich has not one, but two hotels that still enjoy worldwide fame after nearly 200 years, both founded by the same hotelier and both bearing his name in their early years. HOTEL BAUR (today Savoy Mandarin Oriental) is Zurich's oldest grand hotel, followed by BAUR AU LAC. Austrian hotelier Johann Baur (inset) opened HOTEL BAUR as the first of his two world class hotels of the city on December 24, 1838. At that time, it marked a milestone in the history of the hotel industry. More ...
---

CAMBODIA — A Tale of Two Hotels: Raffles Le Royal and Grand Hotel d'Angkor
---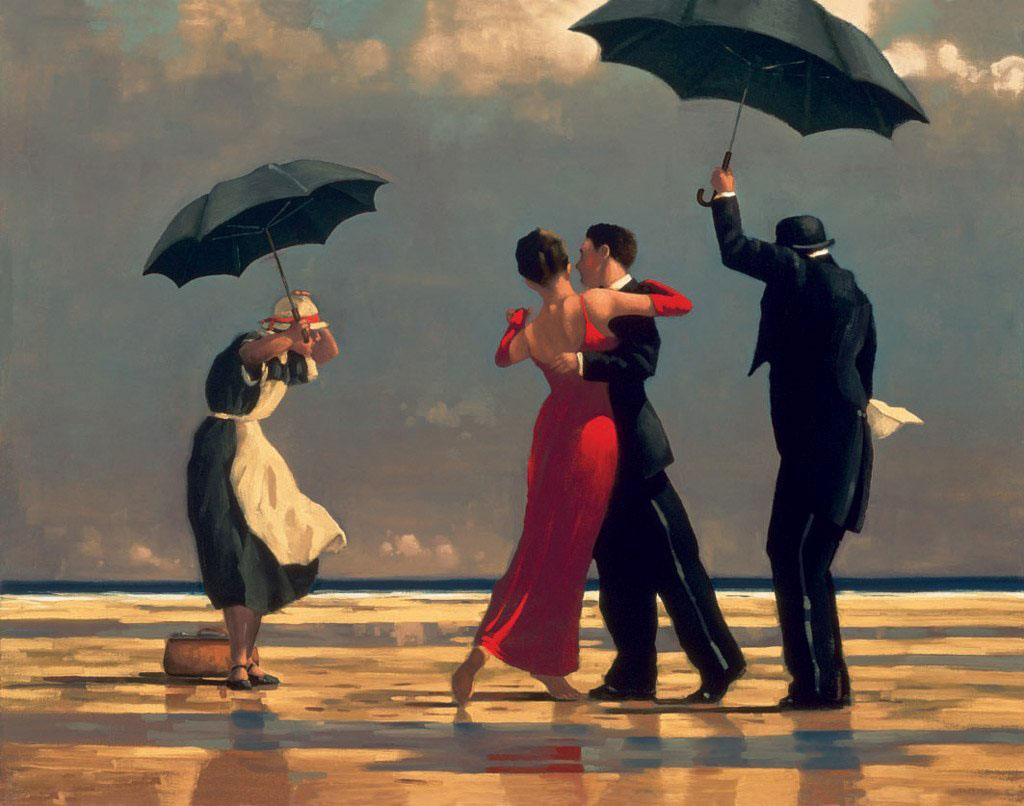 The Singing Butler is an oil-on-canvas painting by Scottish artist Jack Vettriano in 1992. More in Art in Hospitality
---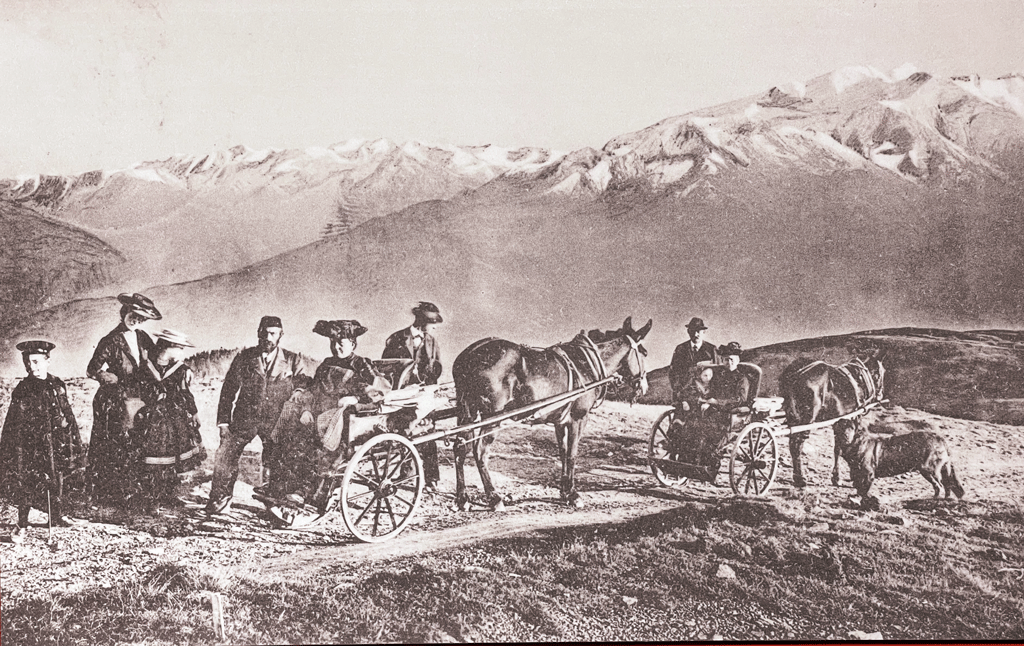 The history of travel -- Austria, Zell am See, ca. 1880: Empress Elisabeth of Austria walked all the way to the top (4 hours). Her husband Emperor Francis Joseph I. chose the back of a horse, and this group of early tourists took the so called Schmittenwagerl, a reversed jin-rickshaw, pulled by a horse. The summit: Schmittenhoehe, the tallest (2000m) mountain of the city of Zell am See.
Zur ORFIII TV - Spiel-Dokumentation von Andreas Augustin und Carola Augustin >>> Mehr dazu
---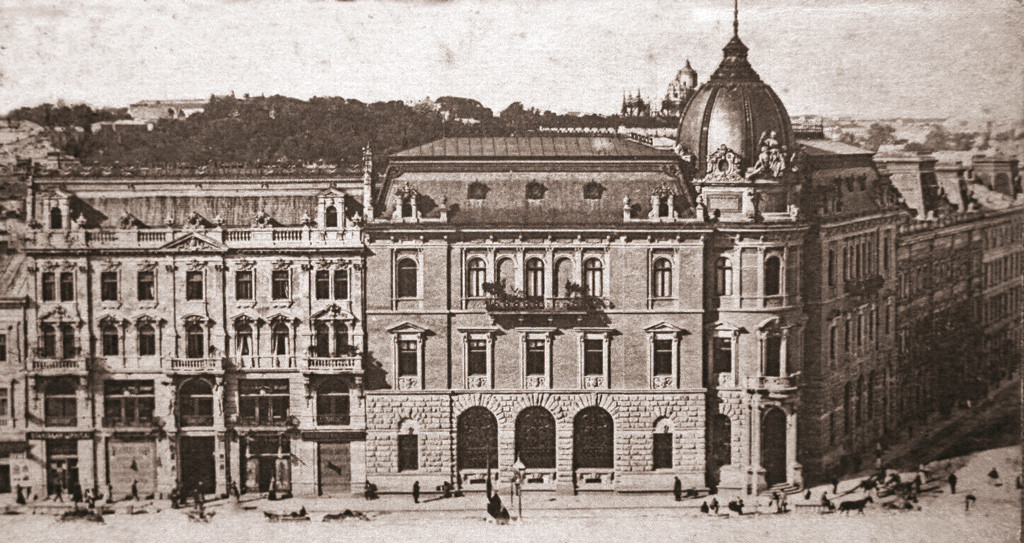 LVIV, UKRAINE ,Grand Hotel (under research). It opened in April 1894 in the city of Lemberg (Lviv), then part of the Austro-Hungarian Empire. More
COLOMBO, SRI LANKA: Galle Face Hotel
In 1864, on 31 December, the name Galle Face was first mentioned in connection with a proposed hotel building in that location. We have researched the history of this splendid palatial hotel along the shores of the Indian Ocean, and found more than one gem of fabulous history telling.
---

VIENNA, AUSTRIA: Hotel Imperial, 1873: To the left the former palace of the Prince of Wuertthemberg, transformed into the Hotel Imperial (right). Can you spot the difference? One storey had been added!
---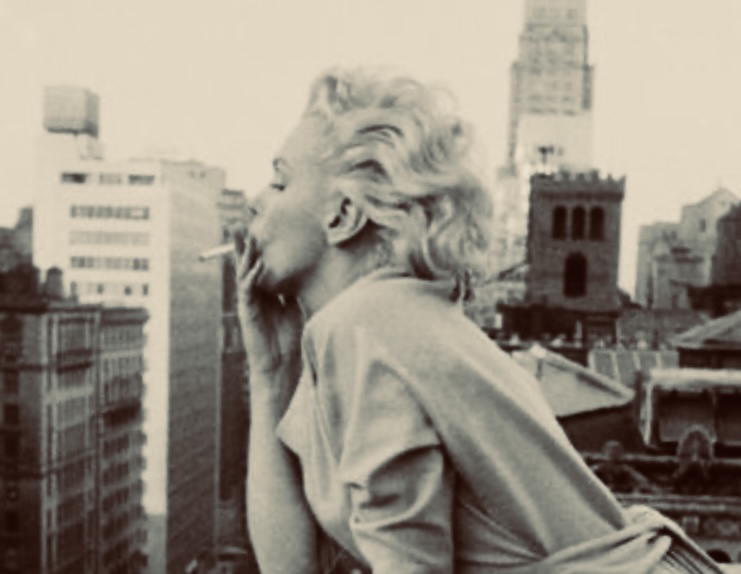 USA CHICAGO, Ambassador East hotel: Marilyn Monroe on the terrace of her suite. She was in town to promote her latest movie "Some Like It Hot".
---
Amazing Tales of the East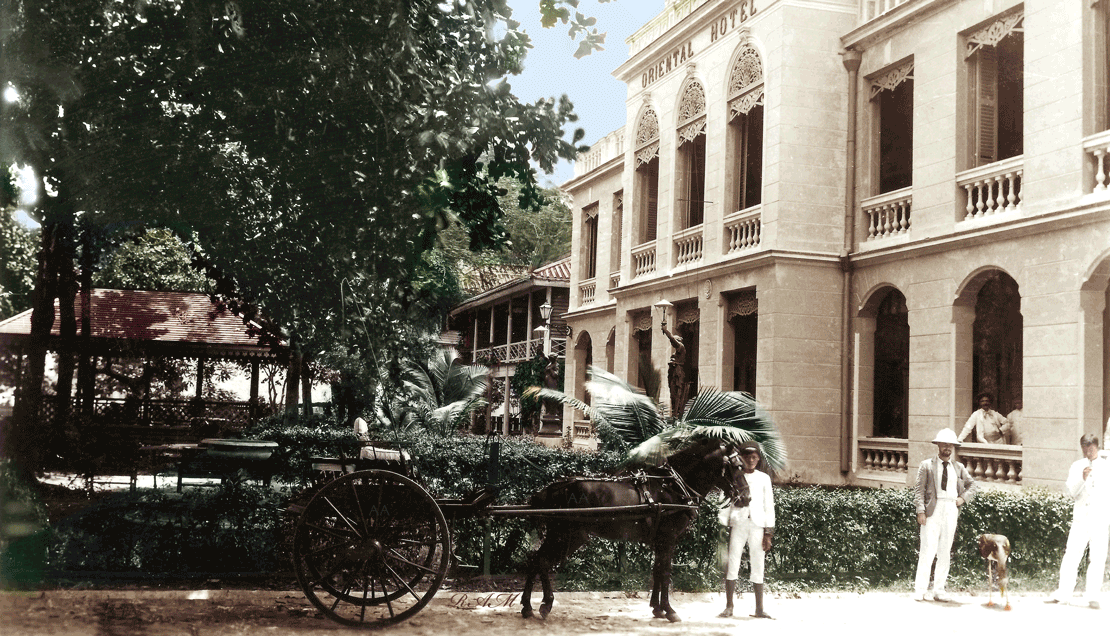 Bangkok Thailand: The Oriental Bangkok - The Amazing Tale of Thailands most Famous Hote
---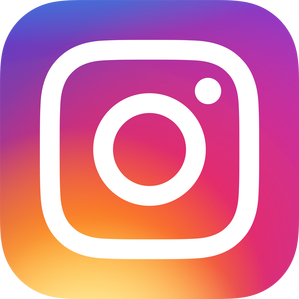 ---