Prince de Galles – Paris, France (bilingual English / French) 2018
Binding
Hardcover (real cloth bound / gold stamping / dust jacket)
Paris - Prince de Galles — the book about the jewel of Parisian Art Deco — will appear in 2018.
You might also be interested in these related books
Relevance: 1 matches (25%)
У 1912 році студенти архіт&...
Relevance: 1 matches (25%)
В 1912 году новое здание на...
Relevance: 1 matches (25%)
What do you get when one of the most important Indian constructors of the new city of Delhi meets one of the most ambitious social lad...
Relevance: 1 matches (25%)
We are sorry but this book has been eagerly snapped up by collectors around the world.
Relevance: 1 matches (25%)
Only 20 books per language (French is available, too!) were bound in striking red leather. These books are all autographed by the autho...
Relevance: 1 matches (25%)
Die Geschichte des 1892 eröffneten Wiener Hotels Bristol ist voller interessanter und liebevoller Details. In episodenhaften Erz&a...
Publisher's recommendations
---

Dear wonderful Readers;
It is noteworthy that, contrary to all predictions, interest in good books is not dwindling.
The first copies of THE HALF MOON TREASURY are being released – exclusively to our readers (and before its official launching date).
We have released a reprint of our successful book THE WESTIN EXCLESIOR ROME, the most famous hotel on Via Veneto.
The new edition of THE STRAND (Yangon,Myanmar), for example, receives wonderful readers' feedback — thank you for your notes and mails. METROPOLE HANOI and ORIENTAL BANGKOK were relaunched in brand new edtions. The Oriental book is the first to present the (very) complete list of all authors who had ever visited.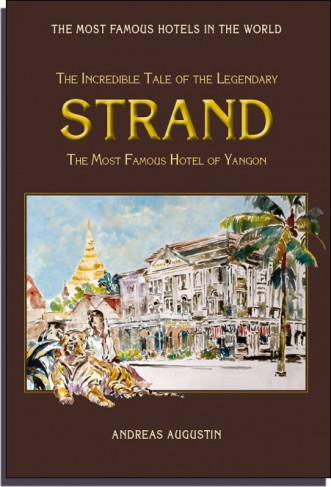 We dispatch all our books personally autographed (as you know).

Have a save journey!
Andreas Augustin
aa at famoushotels dot org
"So much of who we are is where we have been."
William Langewiesche
American author, airplane pilot