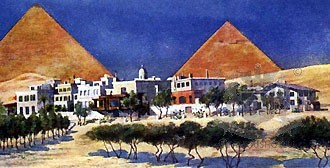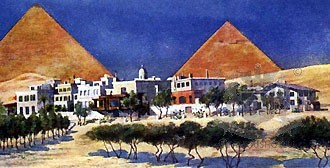 The Great Pyramid of Giza, the only wonder of the ancient world still in existence - and in front of it stands Mena House.
Mena House
This 1886 hotel stands in front of the Great Pyramid in Cario, Egpyt - one (and the last remaining) of the seven wonders of the ancient world.
We recommend to take a room with a balcony facing the pyramid. You could also try the 18-hole golf course, which due to regular irrigation in the early hours of the day is like an oasis on the edge of the desert. You'll enjoy cool and pleasant conditions, even during the sweltering heat of August. Perfect to spend the winter.
Google Map