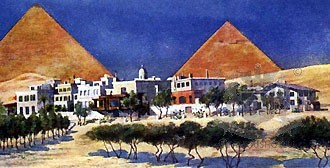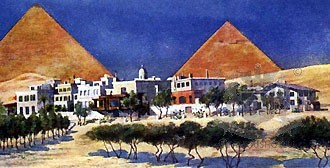 The Great Pyramid of Giza, the only wonder of the ancient world still in existence - and in front of it stands Mena House.
Mena House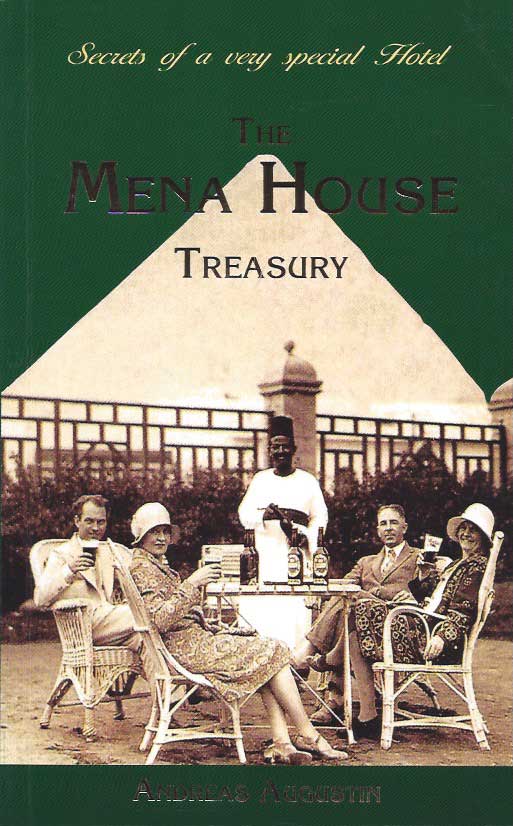 The Mena House presented us with a remarkable challenge — we had to verify its opening date which appeard to be wrong (1865?). We unearthed its true opening date, had to alter the published date from 1865 to 1896, and came across some legendary stories of greatest entertainment value.
The hotel stands in front of the Great Pyramid in Cairo, Egypt - the last remaining of the seven wonders of the ancient world. We recommend to take a room with a balcony facing the pyramid. Visit the 18-hole golf course, which due to regular irrigation in the early hours of the day is like an oasis at the edge of the desert. You'll enjoy cool and pleasant conditions, even during the sweltering heat of August. Perfect to spend the winter.
Google Map