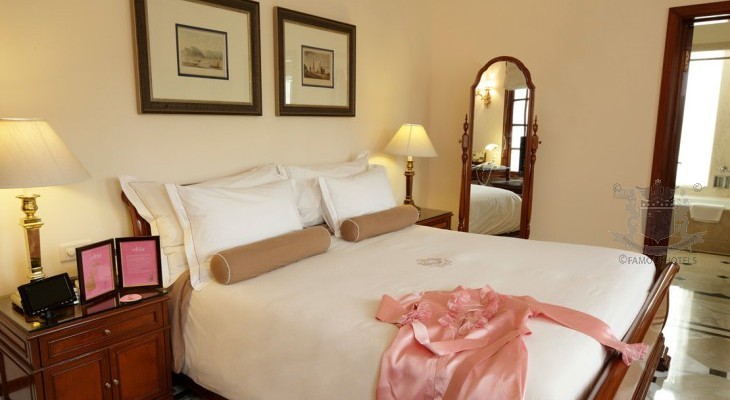 An elegant ball at the Imperial in the 1960s - and a new Eliza Room
Imperial New Delhi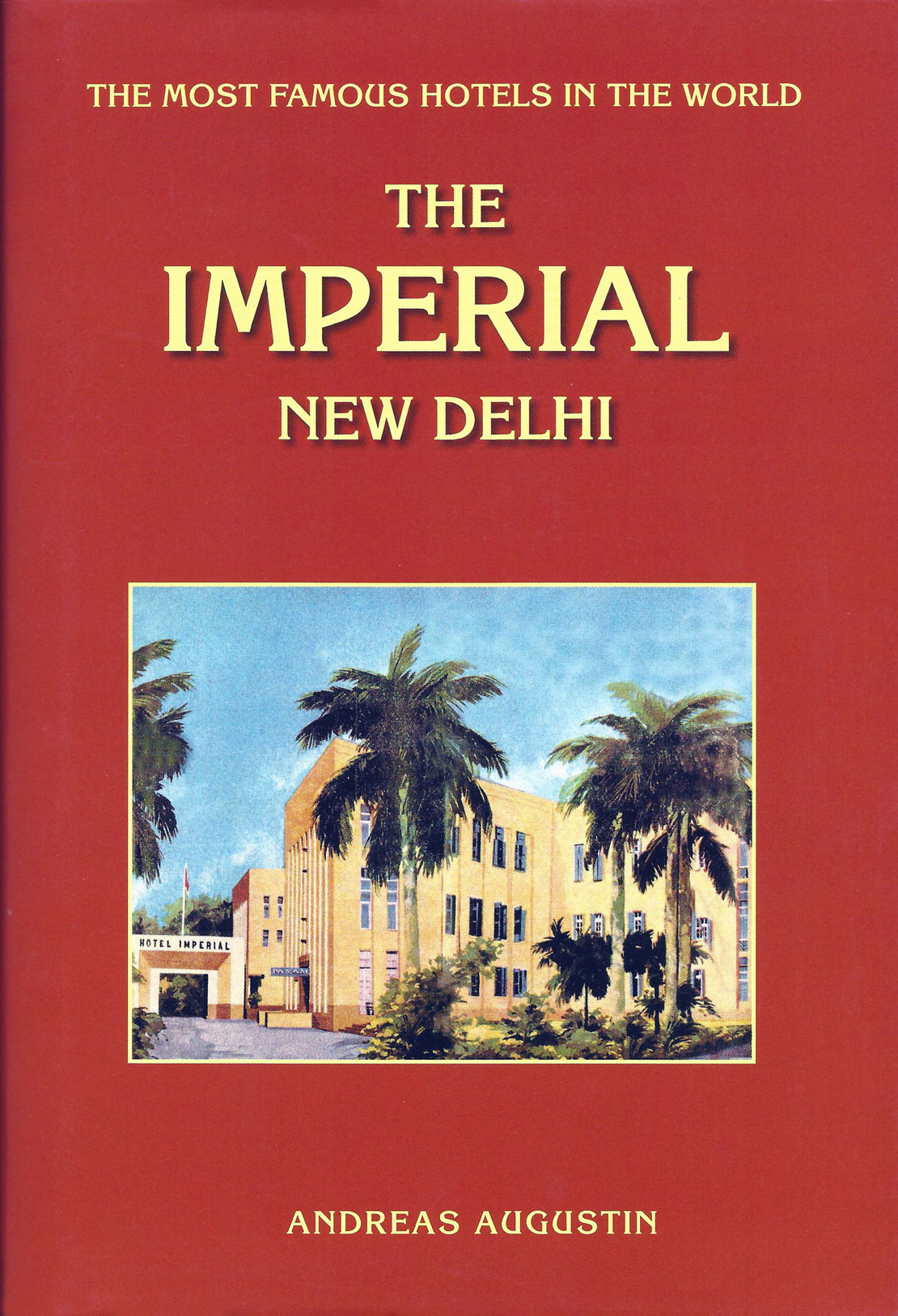 "The privileged among us experience a special feeling of 'coming home' when checking into a hotel, just as lovers of fine art are struck with profound admiration when confronted with a particularly beautiful piece on a gallery wall. These are two equally pleasing emotions. Ever thought about checking into a museum? If so, follow me to The Imperial in New Delhi."

Andreas Augustin
---
ELIZA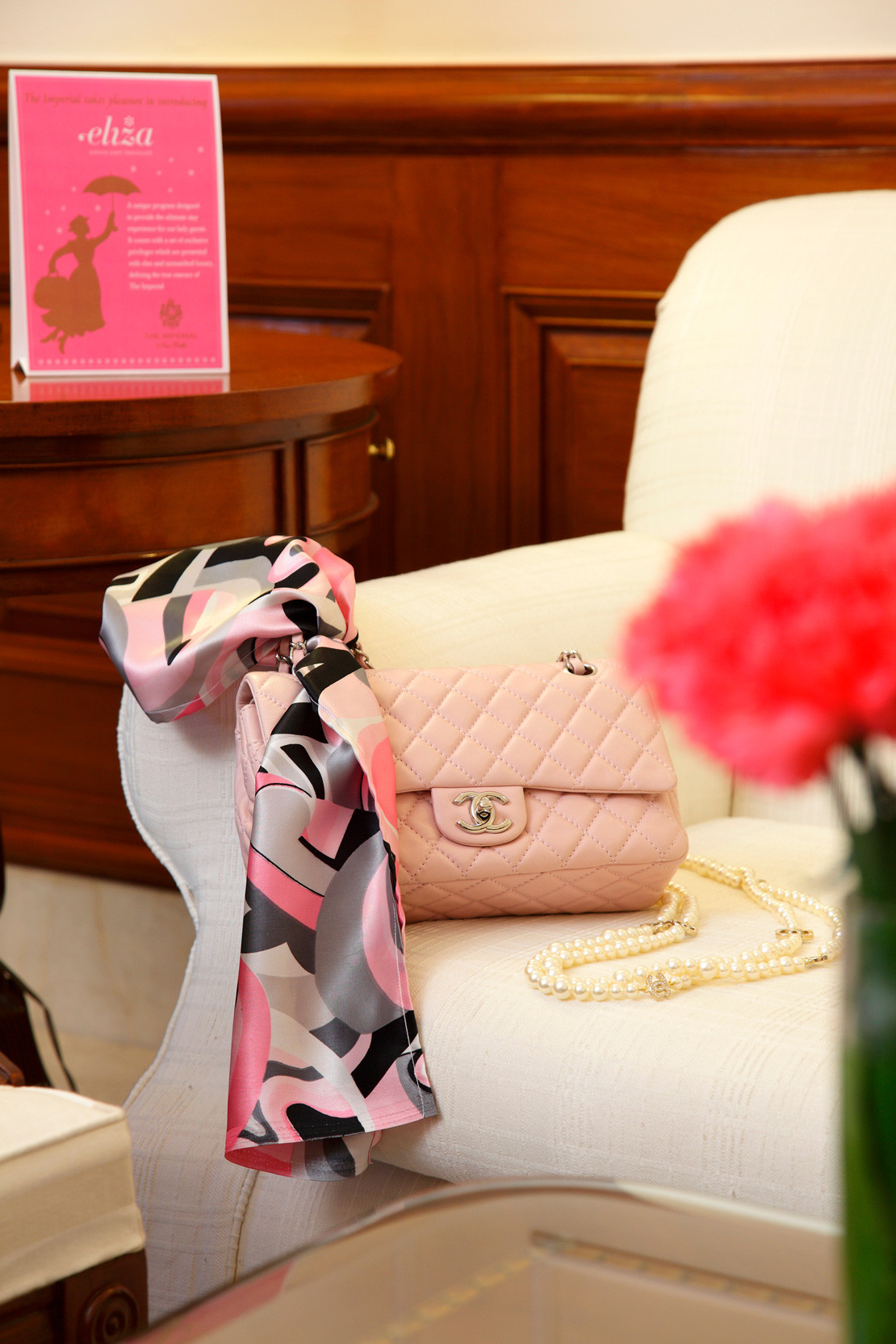 Pygmalion, a play by George Bernard Shaw, introduced to us Eliza Doolittle, Walt Disney brought us Mary Poppins — a charming mix of these two figures can be found at the Imperial in New Delhi.
The reason is less charming: the growing demand of female travellers for SECURE AND SECLUDED accommodation led to the installation of a suite of rooms named ELIZA. Their symbol is the silhouette of Mary Poppins. The Imperial has a special program "ELIZA", a "Single Lady Corridor"for single lady travellers equipped with CCTV cameras. Providing special In-room check-in facilities - of course.
The Single Lady Corridor consists of 12 Eliza rooms. Each room has a separate room door camera installed as an additional security feature. To make their stay with The Imperial exemplary, the rooms are provided with Manicure set, Women's magazine and special flower arrangements.
Only lady staff assistance is appointed for round the clock room service and all telephone calls go through a screening process before being connected to the room. Special Linen provides the seamless elegant touch to a perfect stay experience. Beginning from room amenities to bathroom accessories, the rooms have everything one can imagine and provides an unmatched opulence and memorable stay.
The program essentially caters to a 360 degree understanding of a single lady's requirements and needs at The Imperial, providing them a home away from home.
The creation of a full fledged Single Lady Corridor at The Imperial has been fostered by the growing demand. The more interesting aspect of the Eliza rooms is the 'feminine touch'. The upholstery is soft in shades of pink with specially designed bath-robes and other pleasurable amenities making it an indulgent experience for the guests. Eliza program also offers a special airport pick up facility wherein a lady associate escorts the guest.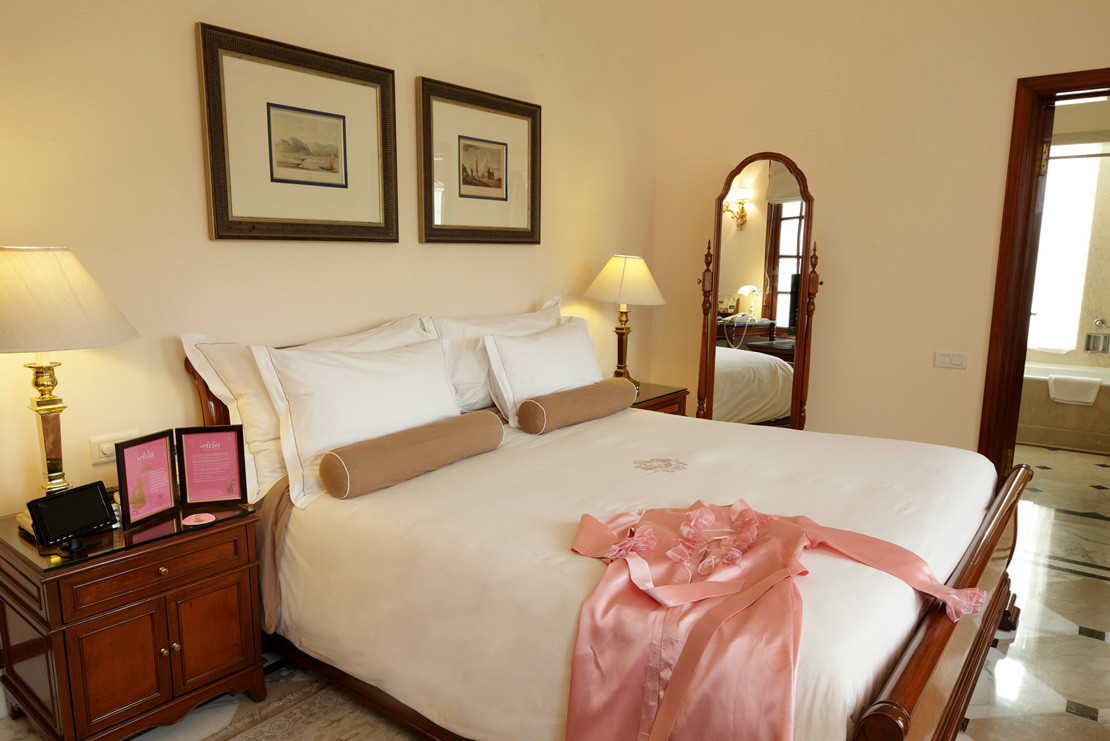 The little monitor on the beside table shows who's at the door!
---
And the Price Tag?
All these privileges are attached with no extra cost. It is same in comparison to a similar category room at The Imperial. The difference lies in providing an array of tempting personalised services. It's the bouquet of small touches that go a long way.
---

Google Map