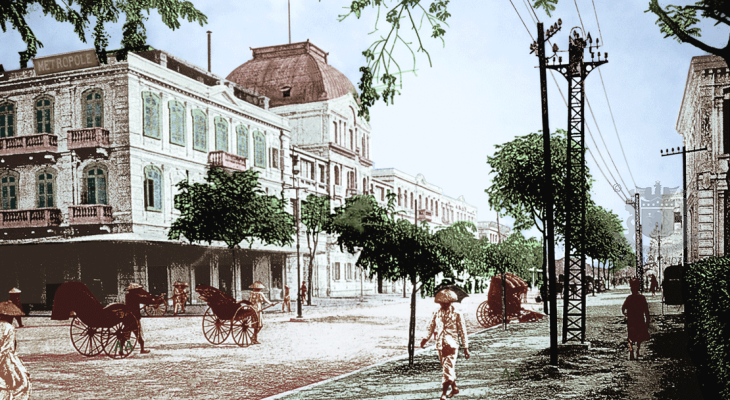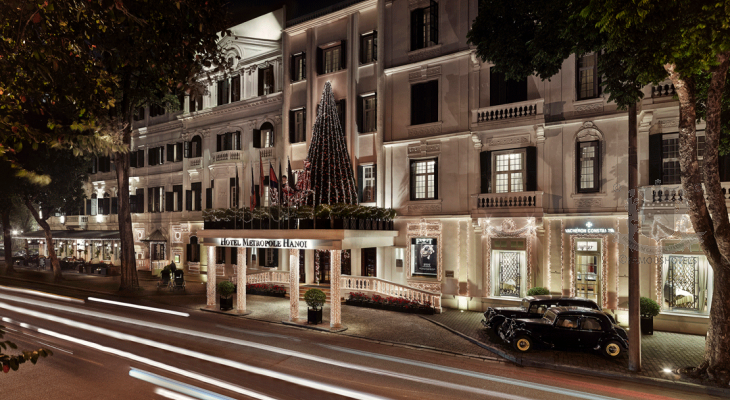 The Metropole in its opening year 1901, and to the right, the almost unchanged façade of the hotel (with one floor added), today.
Metropole (Sofitel Legends)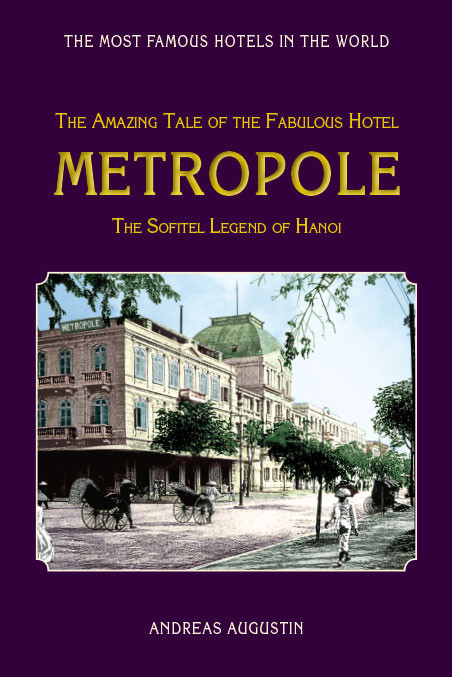 "The Metropole is one of the last grand hotels of the so called exotic East. I have returend to the Metropole many times. While researching its history I have - romantically - fallen in love with many elements of its past. I think you feel it when you read my book. But no period has been more fascinating than the past 20 years, when the hotel developed again into an international grand hotel. That is great hotelkeeping at its best. I congratulate the managers and the owners, who have created an island in this city."
Andreas Augustin
Charlie Chaplin enjoyed it, Graham Green visited it as a war correspondent and Jane Fonda found shelter here, togehter with singer Joan Baez, who sang in the hotel's bunker during air raids.
Please enjoy the history of this hotel, the legendary stories and if you want to book your stay at this wonderful legend of Asian hospitality, please click the button "Book a Room".
Have a look at our latest book Sofitel Legend METROPOLE HANOI
Google Map