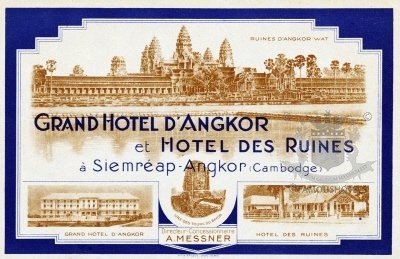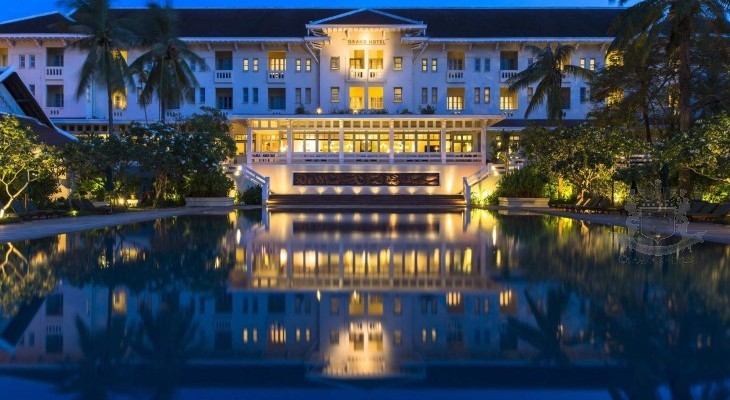 Grand Hotel d'Angkor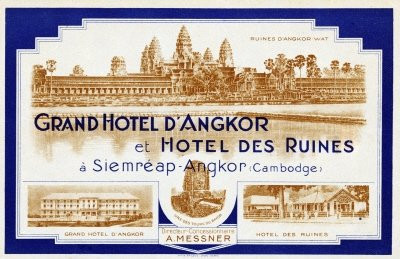 At Angkor Wat - like around the pyramids in Egypt - virtually every hotel group of note operates a (sometimes historic) hotel. The most notable hotel is the Grand Hotel, one of the few buildings in Cambodia to have survived the Khmer Rouge regime, becoming one of the country's most historical buildings.
Since 1931, a visit to the ancient Angkor temples has been synonymous with a stay at the Grand Hotel d'Angkor (and "Hotel des Ruines", its former partner hotel). Now sensitively restored, the hotel is under the wings of Raffles International and shines in renewed elegance and modernity.
The former Royal city of Angkor is the actual target of each traveller. Angkor Wat was built for the king Suryavarman II in the early 12th century as his state temple and capital city. As the best-preserved temple at the site, it is the only one to have remained a significant religious centre since its foundation—first Hindu, dedicated to the god Vishnu, then Buddhist. The temple is the epitome of the high classical style of Khmer architecture. It has become a symbol of Cambodia, appearing on its national flag, and it is the country's prime attraction for visitors.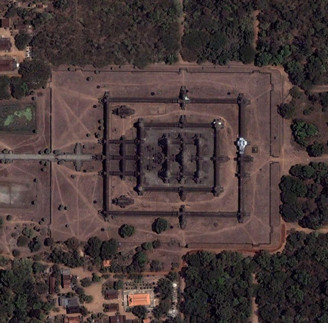 Left: Angkor Wat as seen from the air (googlemaps): a small part of the 8 1/2 x 8 1/2 miles areal of Angkor Wat (or Angkor Vat) - the legendary temple complex at Angkor in the Kingdom of Cambodia.
Google Map