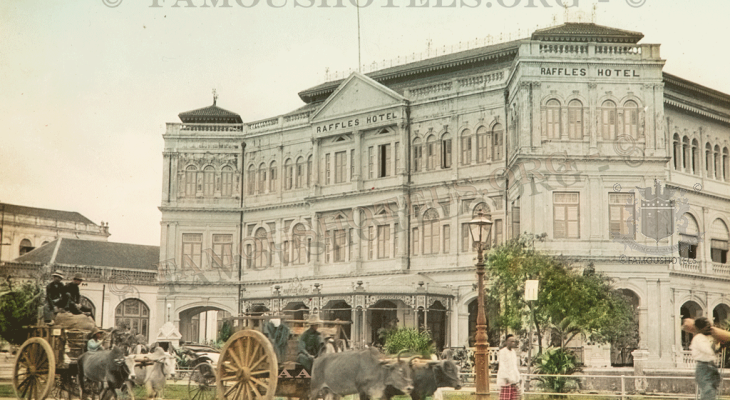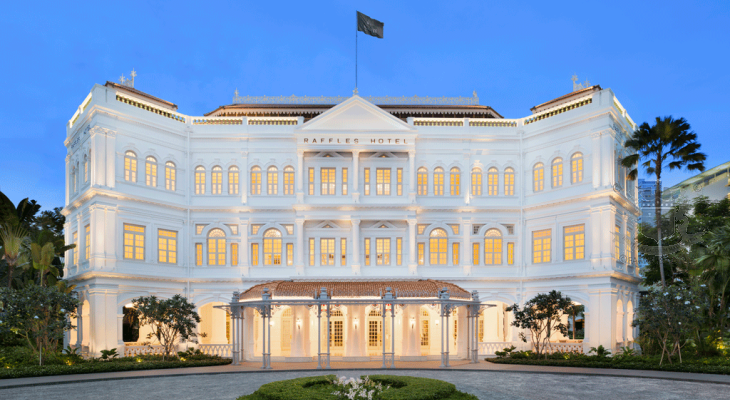 Raffles Hotel
The historic building (top, slide to the right): The "new" Raffles main building in 1899. It opened on 18 November 1899, featuring the all new Grand Marble Dining Salon to seat 500. A French chef was engaged to celebrate the opening night, the electric light and the brand new electric fans were introduced that night. The Band of the "King's Own" Regiment, by kind permission of Col. Rowlandson, played a selection of music during and after dinner. At the time Raffles was part of the Sarkies brothers' hotel group including the Crag and the E&O in Penang. Preparations were under way to open The Strand Rangoon.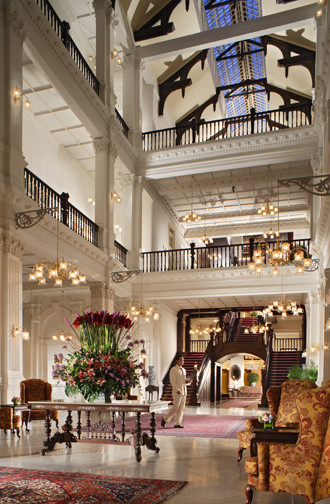 Raffles Hotel originally opened in 1887, based on a bungalow by a certain Captain Dare. Its current dimensions with the elegant main building were reached in 1889/90.
Today's lobby was originally designed as the Public Dining Room, surrounded by a Reading Room, a Bar Office and two Private Dining Rooms. Before 1989, it was named Tiffin Room – Tiffin is an Anglo-Indian word for a light lunch, predominantly curries, of course. Raffles today serves Tiffins at its restaurant, there is a world of food and beverage outlets for you to discover.
A stay at this legendary hotel is a must. It was here, in 1986, that The Most Famous Hotels in the World were founded. Together with an exclusive group of select hotels from all over the world, Raffles became a founding member.
Google Map