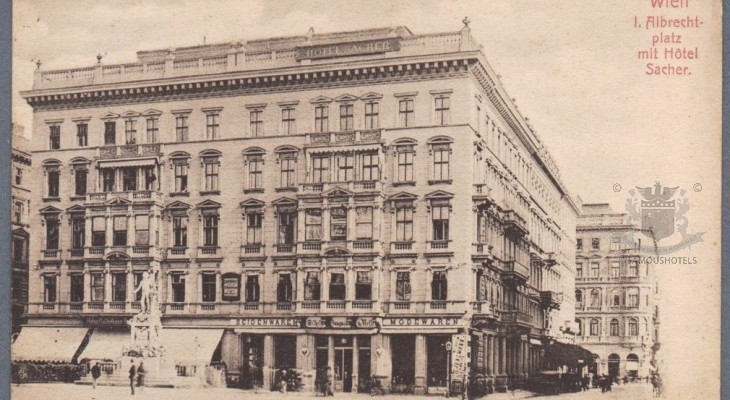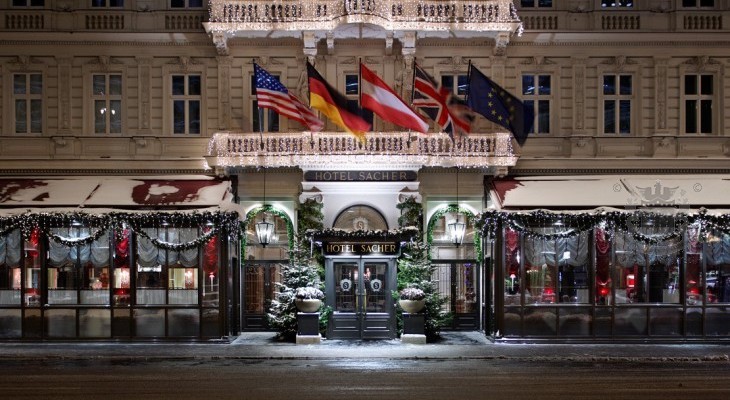 Sacher Wien
The Hotel Sacher is a Viennese institution. It opened its doors in 1876. At that time, Franz Sacher, the father of the Original Sacher-Torte, had already invented his sweet little taste-bud teaser.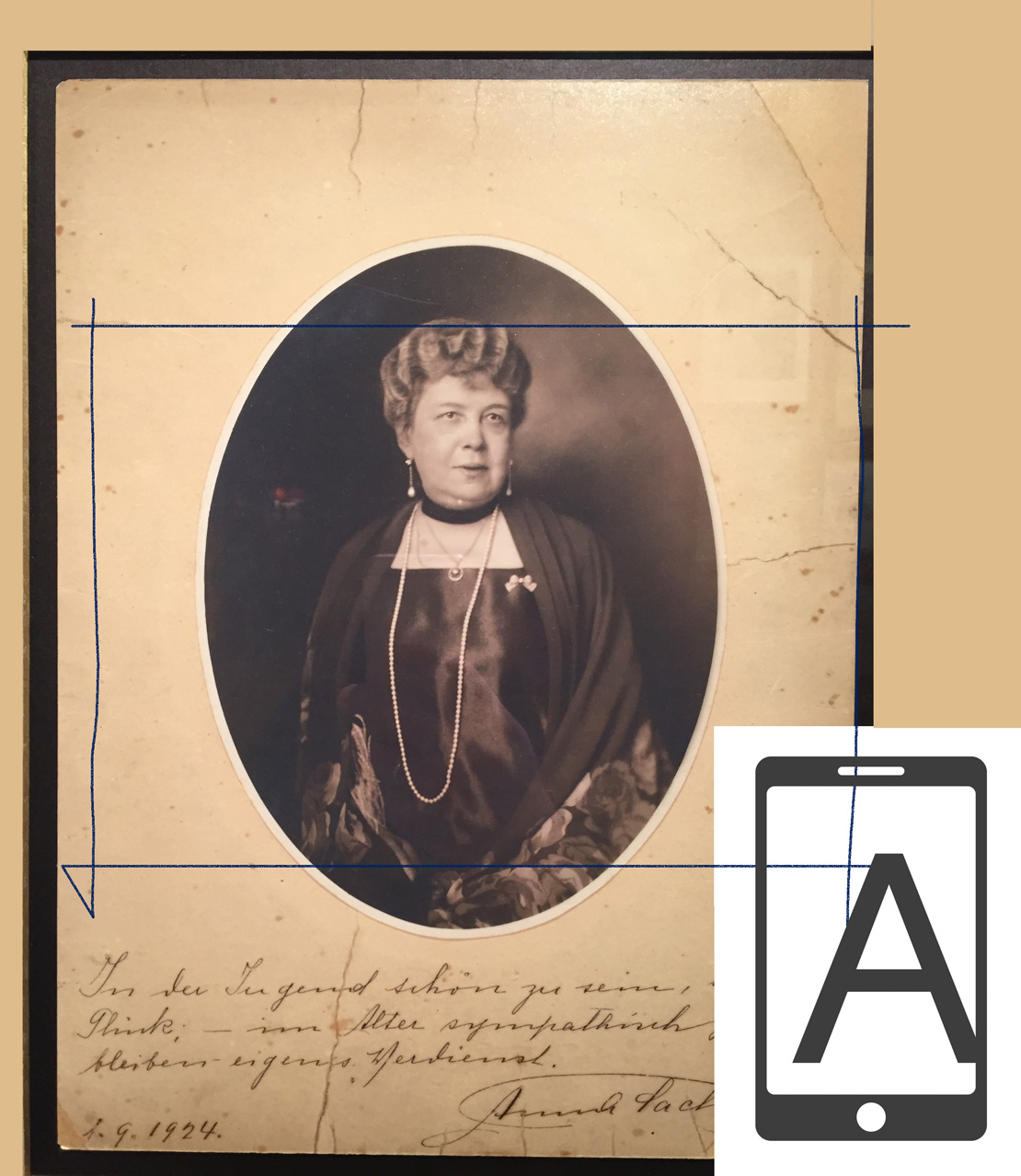 To tell the hotel's story is for us like coming home. The Sacher is very much part of the story of Vienna. In our book, you will meet the legendary Anna Sacher and her 100 pet dogs, discover an old invoice proving that Her Imperial Majesty, Empress Elisabeth, had her private deliveries of Sacher-Torte to the palace, see Crownprince Rudolf's Mayerling room at the Sacher.
HIH Emperor Franz Joseph has visited the hotel on various occasions. So did many members of his family, enjoying the pleasures of Sacher's renown kitchen.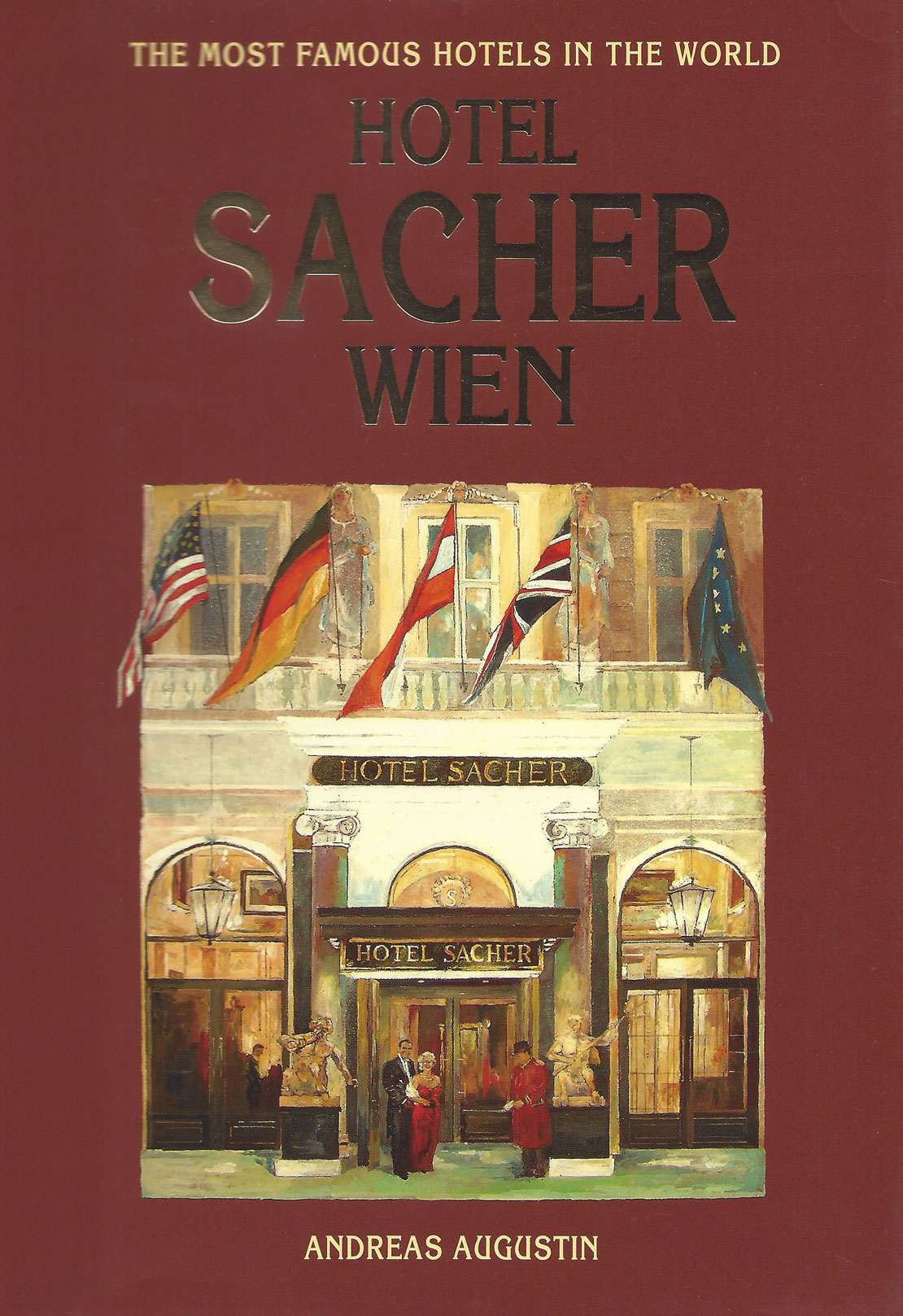 Once you sit in its cosy lobby, your mind wanders back to the days when Graham Greene noted at the Sacher: 'Here I had the good fortune to lunch with the future Duke of St. Albans', who provided inspiring details for Greene's The Third Man. You can well imagine Somerset Maugham enjoying the splendours of this institution, one virtually sees celebrities enjoying a healthy piece of the fabled chocolate cake Sachertorte (they all did: Charlie Chaplin, Noël Coward, Elizabeth Taylor, Ralph Fiennes, Liza Minelli, Anthony Hopkins, ... The list is long (see famous guests).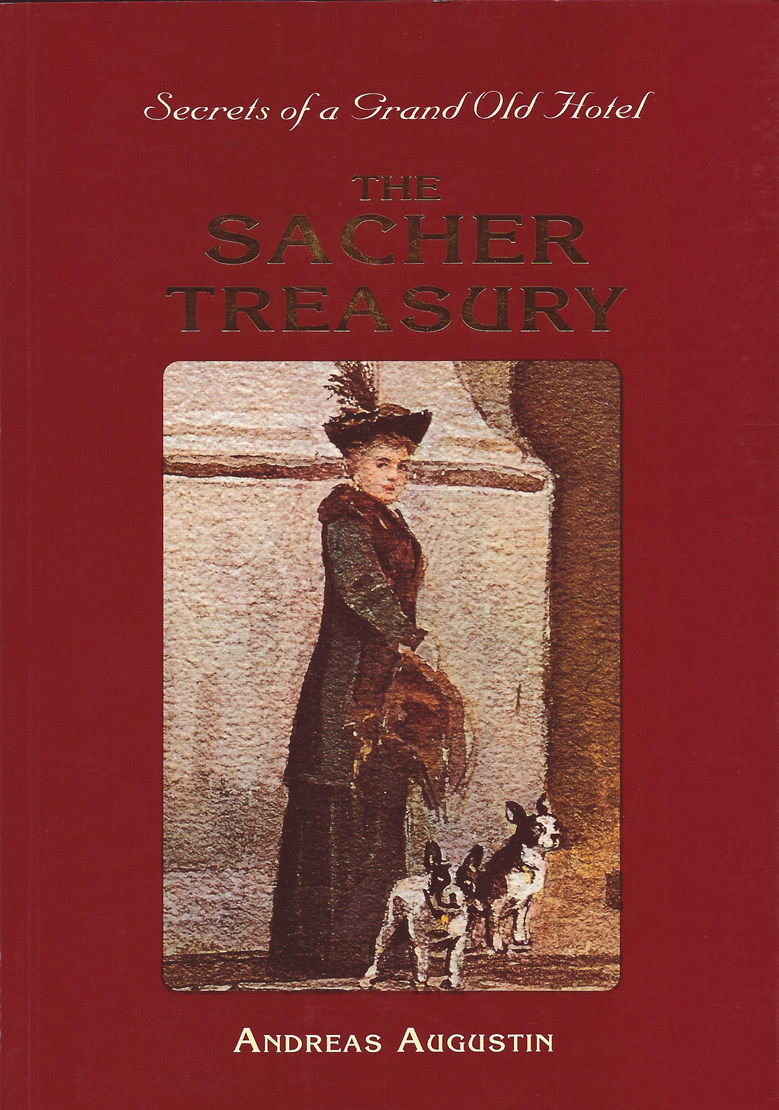 Here parades the Austria of yesteryear with its literary giants, Nobel-prize winners and nobility. And you meet the energetic Austria of today as the Sacher is as much a historical legend as a modern hotel. The new roof top spa, its rooms and terraces overlooking Vienna, the Rote Bar and the Restaurant Anna Sacher, all together the place to be, for you and me, the Queen of England or the first lady of the United States (yes. They all did enjoy it!). The hotel is privately owned and you feel the touch of the hosting family everywhere.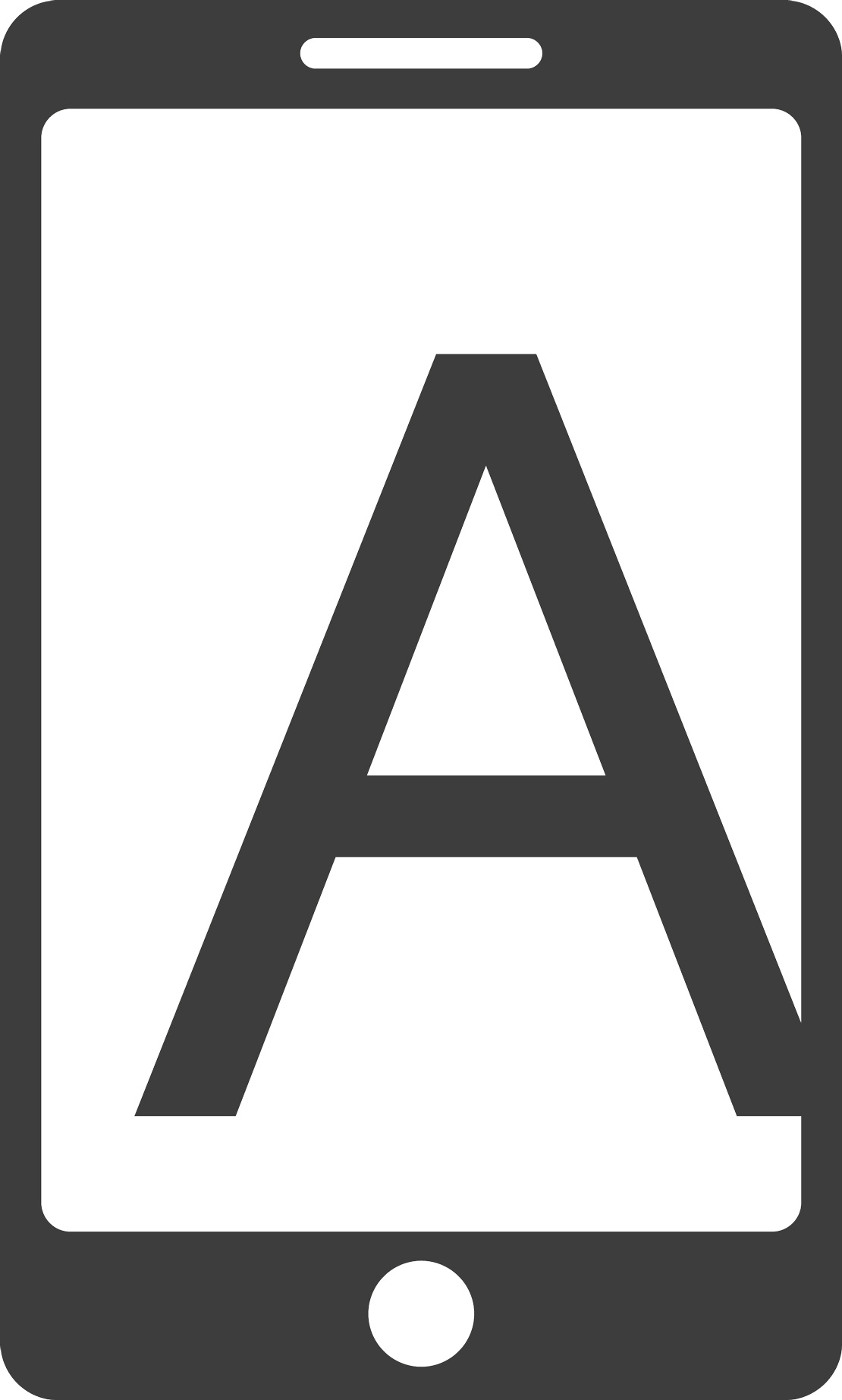 We have published our research in the comprehensive THE SACHER TREASURY (paperback) and in the story telling hard cover HOTEL SACHER WIEN.
PLEASE NOTE: The image of Anna Sacher is Artivive activated. Simply follow the instructions and enjoy augmented reality.
Google Map