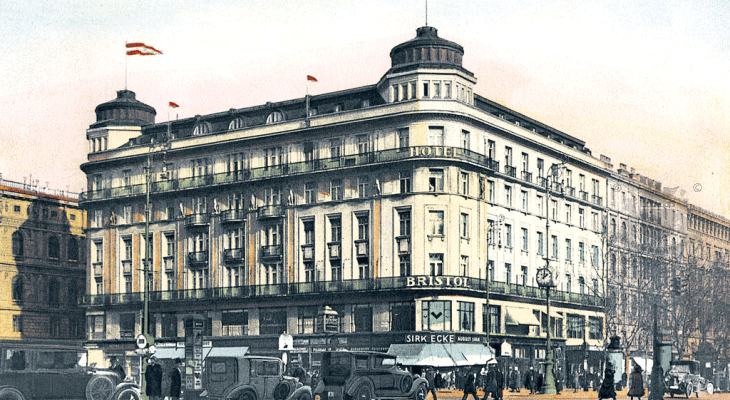 The Bristol in Vienna in its brand new building of 1916 (the picture dates from the 1920s) — and — today, taken from the front of the opera house.
Bristol Vienna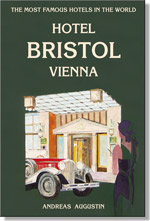 ---
When you read 'originally opened', you know that there is something special about the opening date(s) of a hotel. Well, the Hotel Bristol in Vienna, Austria, 'originally opened' in 1892, because today, it stands in a different location. The 'original' = the first Bristol was – as most new hotels come — the most modern hotel of the city. It was considered a luxurious hotel, capable to cater for the superior taste of the international traveller.
Its current location was only achieved over a period of over 20 years. It is considered by many as the best in the world, perfectly placed at the crossing of the Ring and Kärtnerstreet, right oposite of the Vienna State Opera in the very heart of Vienna, the city of culture, romance and music. It is also the starting point for a series of trips down memory lane, when you take some time to browse its eventful history or its illustrious guest list.
Among the first international artists who signed the guestbook was Russian pianist Anton Rubinstein. His Melodie in F was already world famous, and inspired, by the way, composer George Gershwin, who stayed at the Bristol in 1928.
Here is the music.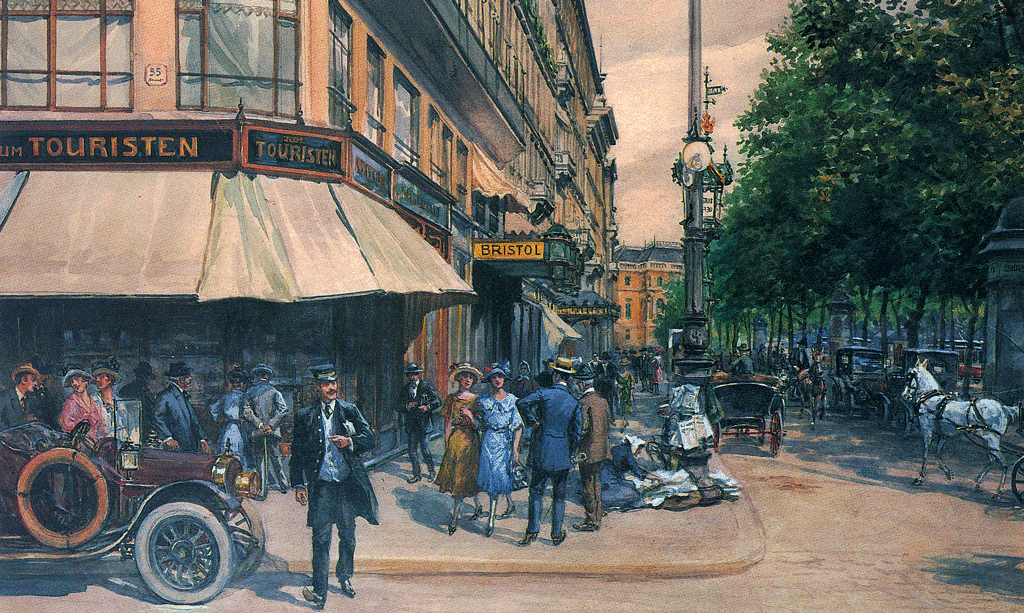 August Mandlick painted the famous "Sirk Corner" of the Hotel Bristol in 1917 — and the lady in front of the hotel is from about 1918.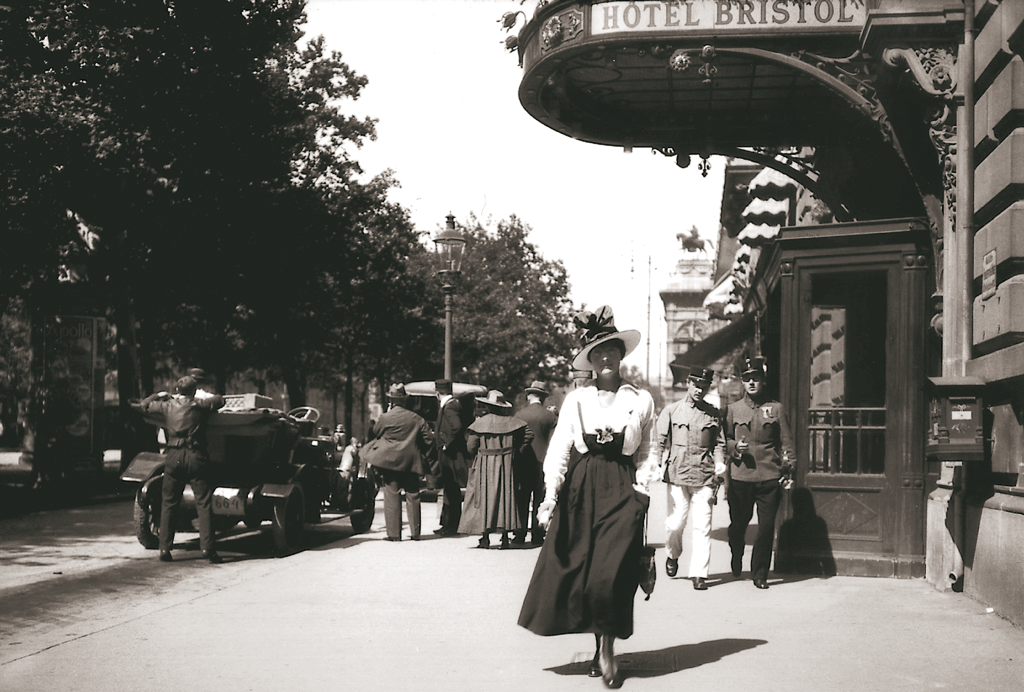 ---
The cosy hotel also remains one of the last places with a sense of peaceful intimacy in the centre of this charming but occasionally very busy city. Hidden in its "belly" is the cosy American Bar, right next to the entrance of one of the most sought after temples of culinary excellence, the restaurant Korso.
Google Map