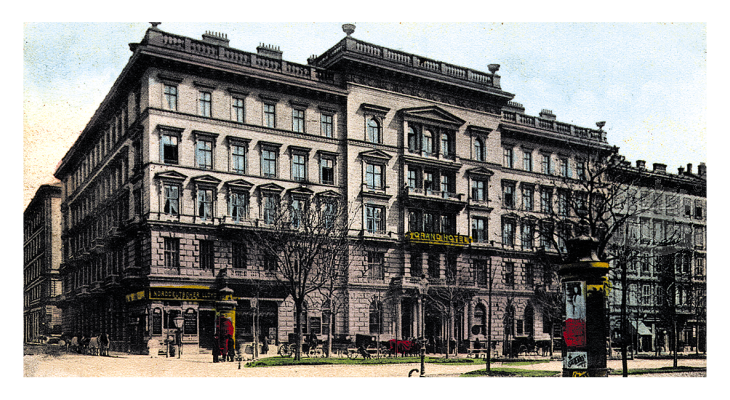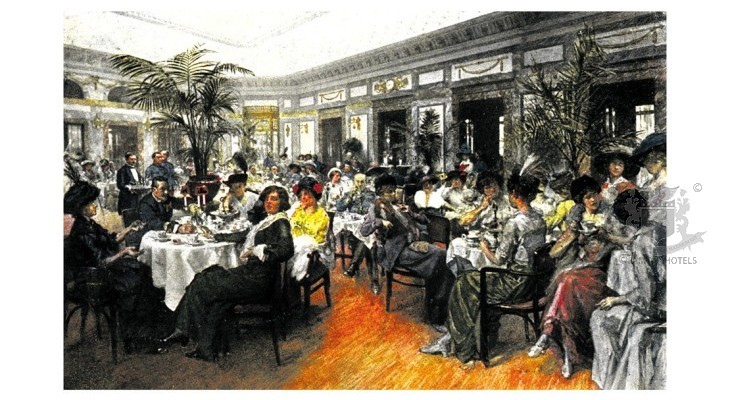 Grand Hotel (Vienna)
Together with the Hotels Sacher, Bristol and Imperial the Grand Hotel is one of the four most famous hotels in Vienna. Our book about its history sheds light on a long bygone era.
In 1870 Viennese hotelier Anton Schneider opened his Grand Hotel at the Ringstrasse, setting new standards in international hotel management. His house became the meeting place of nobility and aristocrats, businessmen and the world of diplomacy.
During the World Exposition of 1873, the King of Belgium made it his residence. Many famous artists made the hotel their home in Vienna. Johann Strauss celebrated his stage jubilee at the grand ballroom. At the suite of countess Larisch the dramatic love affair of crown prince Rudolf and Mary Vetsera took its course. Pietro Mascagni, Wilhelm Furtwängler, Yul Brynner and Deborah Kerr, the three tenors Carreras, Pavarotti and Domingo – to name but a few – they all were and are regulars at this hotel.
P.S.: The Grand Hotel Vienna is of greatest historic importance, as it is historically seen the oldest of all remaining 5star luxury hotels in Vienna. This is of course only theoretically true - it wasn't a hotel bewteen 1958 and 1994, when it reopend, totally rebuilt. Its historic facade was the only part of the old building that had to remain intact. The hotel has a great story to tell about all these years between its official opening in 1870 and 1958, and from 1994 to date! It was - under disguise - the first purpose built hotel building of the Viennese Ring Street, and the first to be called "Grand Hotel" on the European continent. Most other hotels adopted this name only later. After years as "ANA Grand Hotel Vienna" the hotel is now again called "Grand Hotel Wien".
Google Map