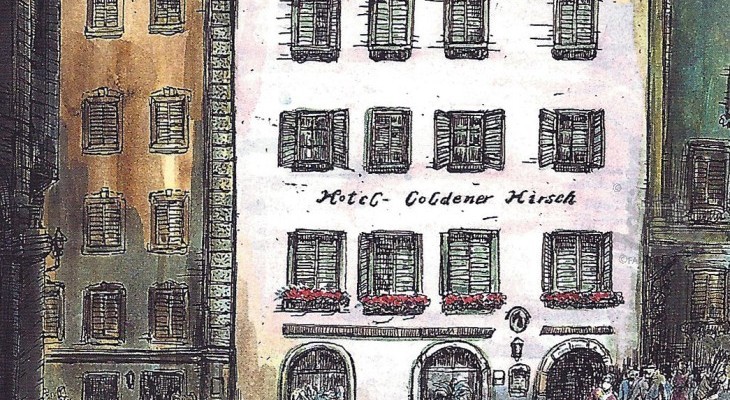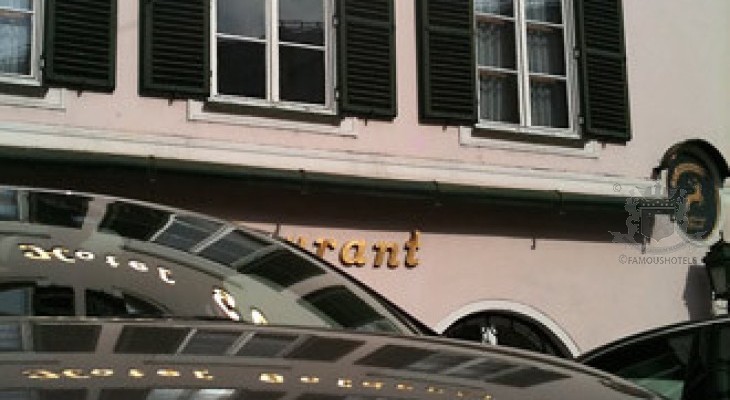 It is one of the magic places on our globe: Salzburg
Goldener Hirsch
"Jingle your golden room keys and for one blissful moment you'll feel as if time has stood still. For six centuries the thick walls of this house have been breathing in history. In every silent corner you feel the heart of this unique hotel. It has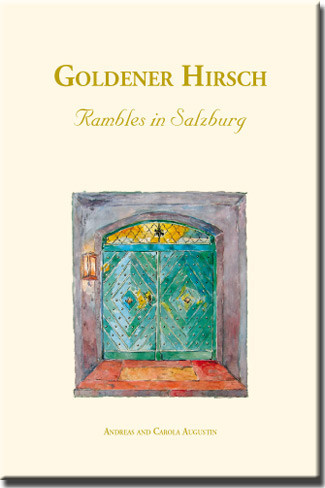 been beating steadily for hundreds of years and will surely continue to do so for many centuries to come."
Andreas Augustin
Enjoy the remarkable guest list of the hotel (to the right) and see our special guide Rambles in Salzburg, produced exclusively for the hotel Goldener Hirsch: here.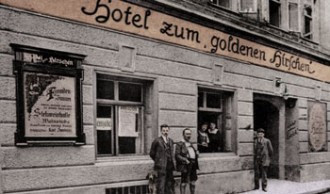 Goldener Hirsch around 1919

The facades of the old building - dating back to the 15 century - have been kept simple and unobtrusive. Understatement to the outside, luxury only behind the bulky old door. The Goldener Hirsch is just completely different from all the other world-class hotels, of which it is one. Very unusual was the rise of the hotel when it was re-opened after World War 2 in 1948 by the Walderdorff family. Harriet Walderdorff made her dream, to be hostess of the international society, come true in an unconventional way. Of course the building was furnished with functional and modern sanitary equipment, but the furniture is antique and had been collected with persistence and connoisseurship by Countess Walderdorff, who had foreseen a trend to be popular only 30 years later; countryhouse - Salzburg style. All rooms are furnished differently.
Google Map