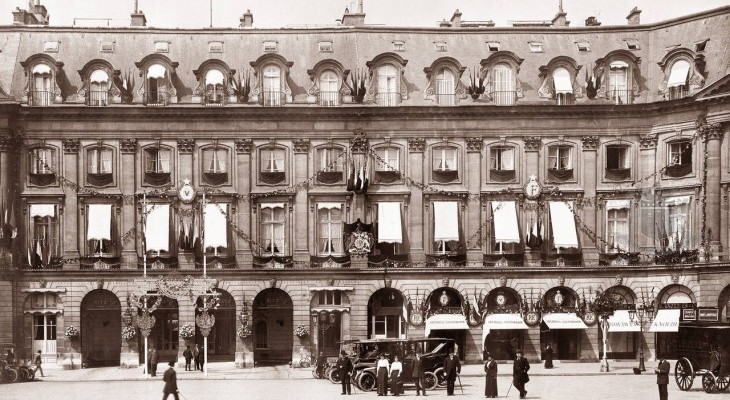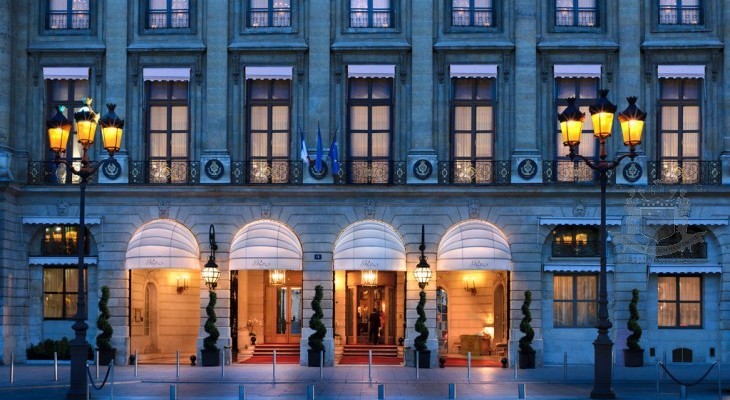 Ritz Paris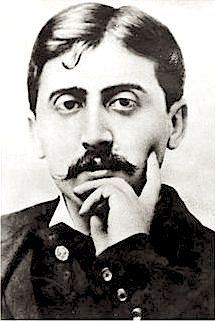 First of all, obtain your very own and personal copy of Marcel Proust's A La Recherche du Temps Perdu. Inform reception tha you extend your stay. Sit down in the garden. Breath the air Proust never enjoyed (he was an indoor fanatic, windows and doors sealed), and start reading.
Marcel Proust (left; 1871-1922, Paris) regularly frequented the Ritz. Of all the guests to have enjoyed the hospitality of the early days of "the" Ritz, Proust was certainly the shyest character of them all. He attended the opening of the hotel in 1898 and became its faithful visitor for the rest of his life. When the first part (a small book) of his epic novel, A La Recherche du Temps Perdu (today known as "In Search of Lost Time", or as translated previously: "Remembrance of Things Past"), appeared in 1913, he secretly celebrated at the Ritz. It was here that he personally sold the first copies of the book, autographed them and revealed to his confidant, headwaiter Olivier, that he had to publish the book himself. No publisher had been interested (the first volume was refused by Gallimard). The little book immediately had Paris abuzz with its indiscreet and specific portrayal of the inner workings of society. Eventually the entire book would not be completed before 1920, comprising over 3,200 pages and introducing over 2,000 characters.
We are today convinced that the hotel played an important part of the setting. A maître d'hôtel in a fictional hotel located in Balbec is largely inspired by the head of service of the Ritz, Olivier. Proust, who was independently wealthy, often arrived late at night at the Ritz to dine alone. Olivier had to reserve a private room, see that the temperature was exactly right, windows carefully padded to keep out any possible draught.
In his last months (1922), Proust – when he felt like fried sole or roast chicken, the meals were sent to him from the Ritz. On his death bed he wanted only cold beer, which also had to come from the Ritz. Unfortunately, it arrived too late.
César Ritz has left us more than one hotel in the world, but this is maybe his greatest but certainly not his final statement. Although handicapped since a breakdown in 1902, he was still actively involved in the opening of the Ritz in London.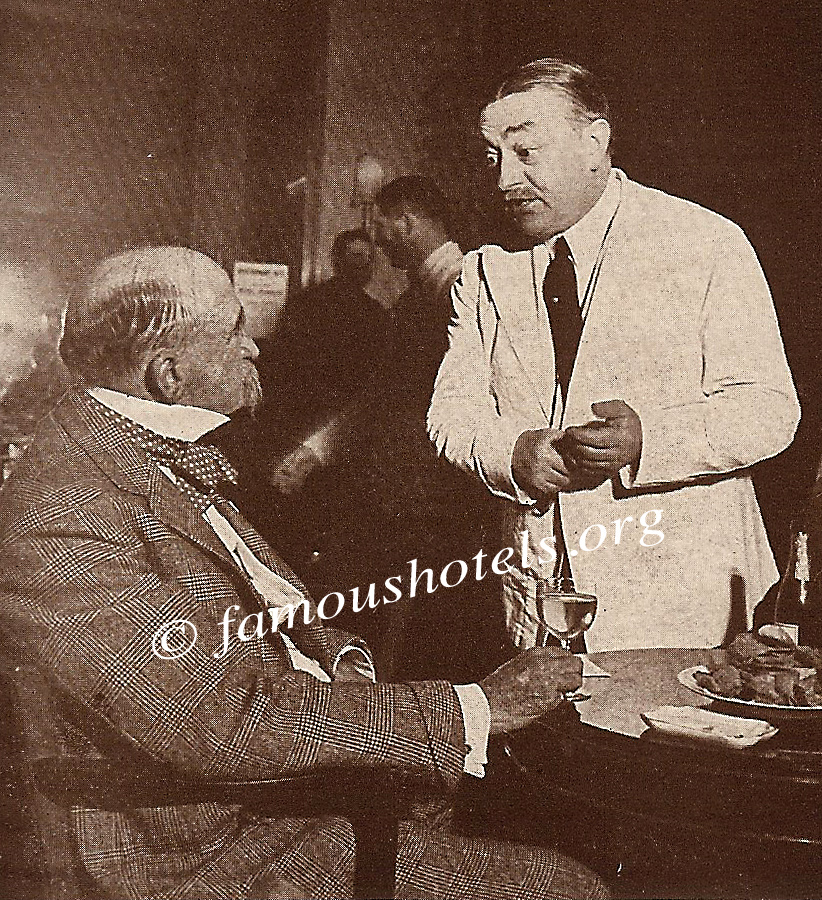 However, equal credit must go to the people who who have run it for the past century. One of them was Frank Meyer, a legendary bartender of the 1920s, whose barkeeping book The Artistry of Mixing Drinks has become one of the bibles of the trade. Write to us for a free copy of the pdf.
At the Ritz Bar: E. Berry Wall, best-dressed American in Europe and Ritz' legendary barkeeper Frank Meier (Frank of the Ritz).
MerkenMerken
Google Map