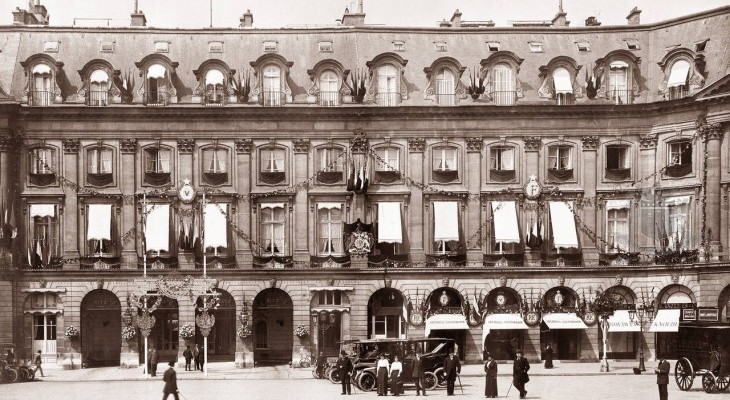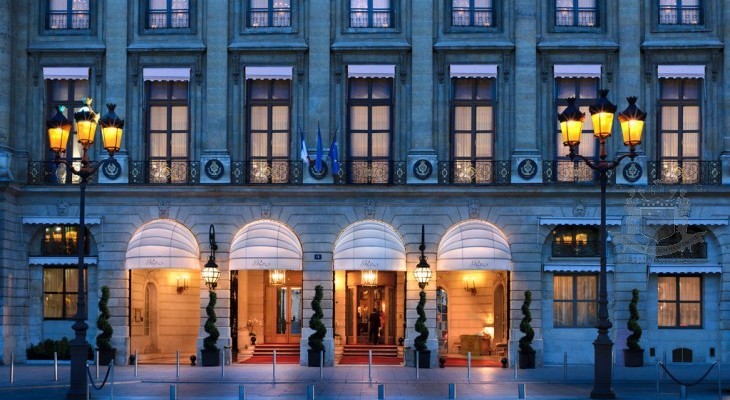 Ritz Paris
A La Recherche du Temps Perdu" Marcel Proust
Marcel Proust adored the Ritz. Of all the great grand and famous to have enjoyed the hospitality of the Ritz Paris, none has quite the aura of Marcel Proust. His epic novel, A La Recherche du Temps Perdu (In Search of Lost Time, or as translated previously: "Remembrance of Things Past"), had Paris abuzz with its detailed portrayal of the inner workings of society. By nature a recluse and devoted to his art, Proust spent most of the day in bed writing, and just as many evenings out among in an environment he was recording in minute detail.
Proust often arrived late at night at the Ritz to dine alone in a private room, served only by Olivier, who would see to it in advance that the fire was exactly right "…and that every chink of windows and doors had been carefully padded to keep out any possible draught." On summer evenings, Olivier would sometimes walk with Proust in the Bois. True to form, Olivier never revealed the content of their conversations. Yet it is generally accepted that one of the book's key characters, the maître d'hôtel in a fictional hotel located in Balbec, is largely inspired by Olivier. In his last months, Proust lived almost entirely on coffee and milk. On the rare occasions that he felt like fried sole or roast chicken, the meals were sent to him from the Ritz. On his death bed he wanted only cold beer, which also had to come from the Ritz. The final bottle arrived too late for Proust to drink.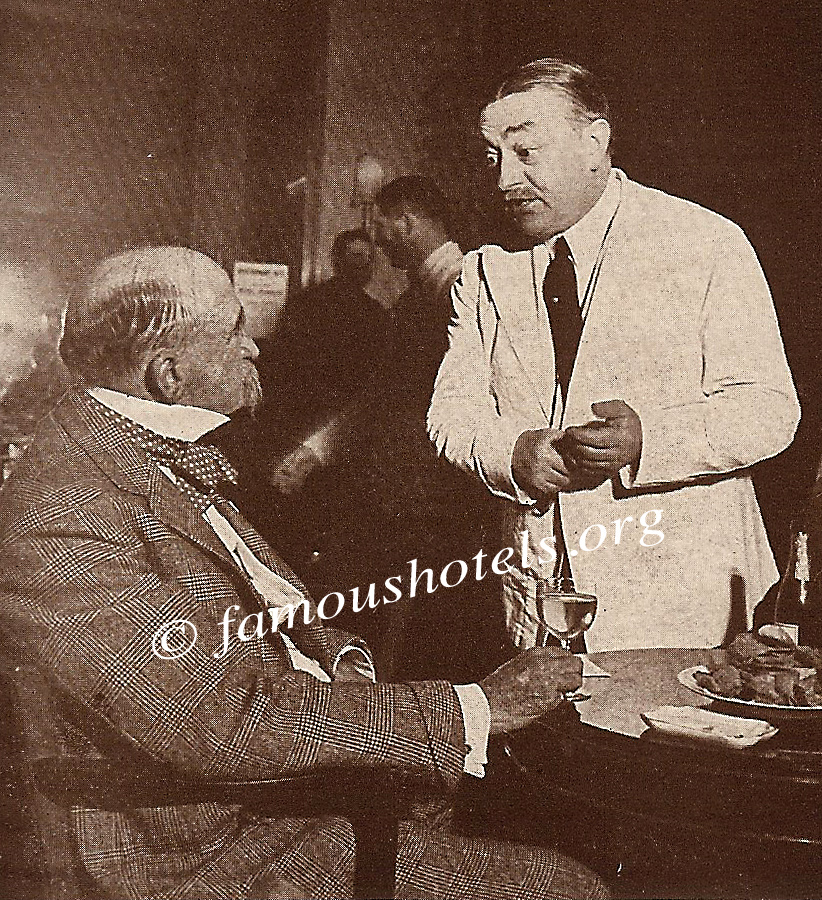 César Ritz has left us more than one hotel in the world, but this is maybe his greatest and certainly his final statement. However, most credit must go to the people who currently run the hotel, or at least to those who have run it for the past century. One of them was Frank Meyer, a legendary bartender of the 1920s, whose barkeeping book The Artistry of Mixing Drinks has become one of the bibles of the trade. Write to us for a free copy of the pdf.
At the Ritz Bar: E. Berry Wall, best-dressed American in Europe and Ritz' legendary barkeeper Frank Meier (Frank of the Ritz).
Google Map