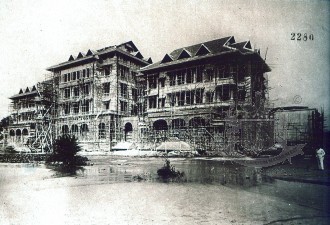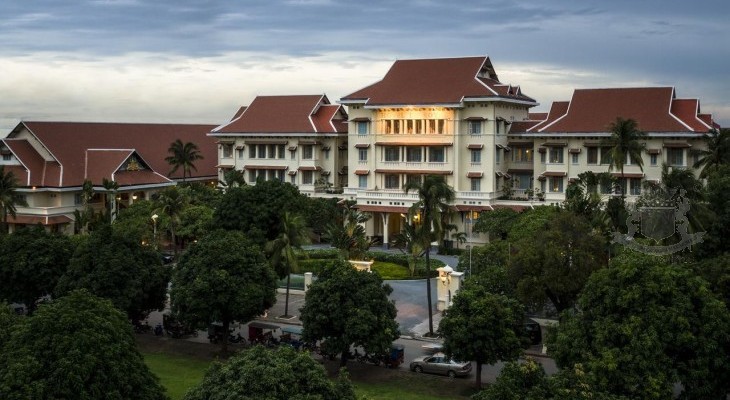 Le Royal under construction in 1928, and now.
Le Royal
In 1928, the construction of the Grand Hotel in Phnom Penh was well under way.
In late 1923 and early 1924, the construction of a 55-room hotel in Phnom Penh was proposed, with Ernest Hébrard as architect. A visionary planner, he was in part responsible for turning a small, Cambodian-French colonial city into a bustling well-planned metropolis.
It finally opened in 1929 to accommodate passengers of steamship lines and air routes who were stopping off to view the "long-lost Kingdom of Angkor." Le Royal became the hotel of choice for Cahrlie Chaplin, Somerset Maugham, Charles de Gaulle, Jacqueline Kennedy, Andre Malraux and others.
After undergoing a meticulous restoration and refurbishment programme by Raffles International, this grand historic hotel now fulfills all the requirements of a modern world-class hotel, yet exudes an old-world charm through its distinctive style with an elegant yet comfortable, classic yet casual feel. From here you can travel in style to the temples of Angkor, where an other famous hotel is waiting for you.
Google Map