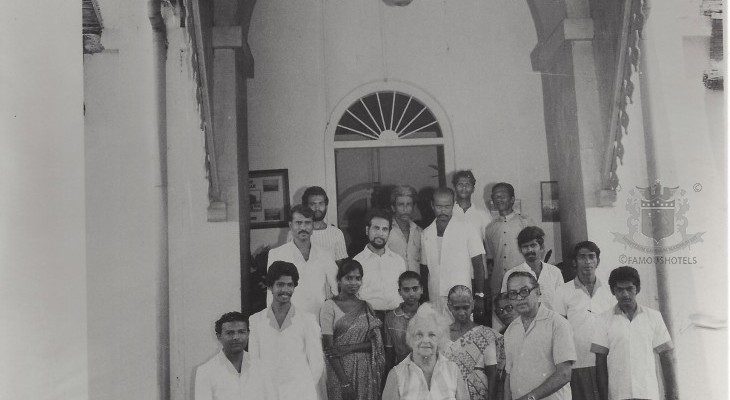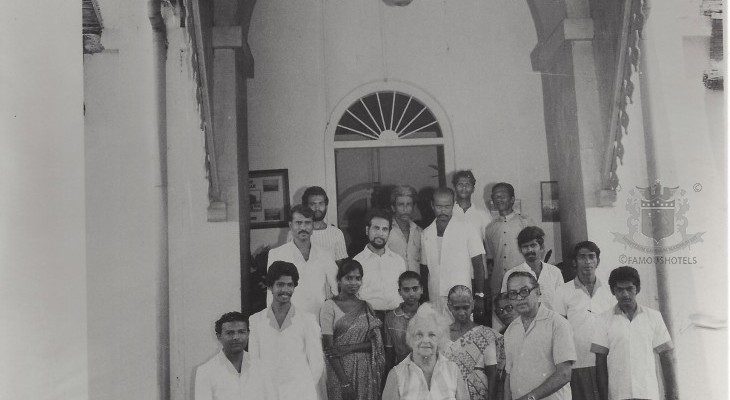 Amangalla (former New Oriental)
One of the handful of exceptional hotels where The Most Famous Hotels jury generously waived the 50 rooms minimum rule.
The 33 rooms hotels is nestled in the heart of Galle, sparkled with colonial landmarks. The 17th century Dutch Galle Fort, recognised by UNESCO as a World Heritage Site, houses the most charming and characteristic buildings in the ancient trading port of Galle. In the 19th century horse drawn carriages delivered parasol-bearing gentry to the New Oriental Hotel.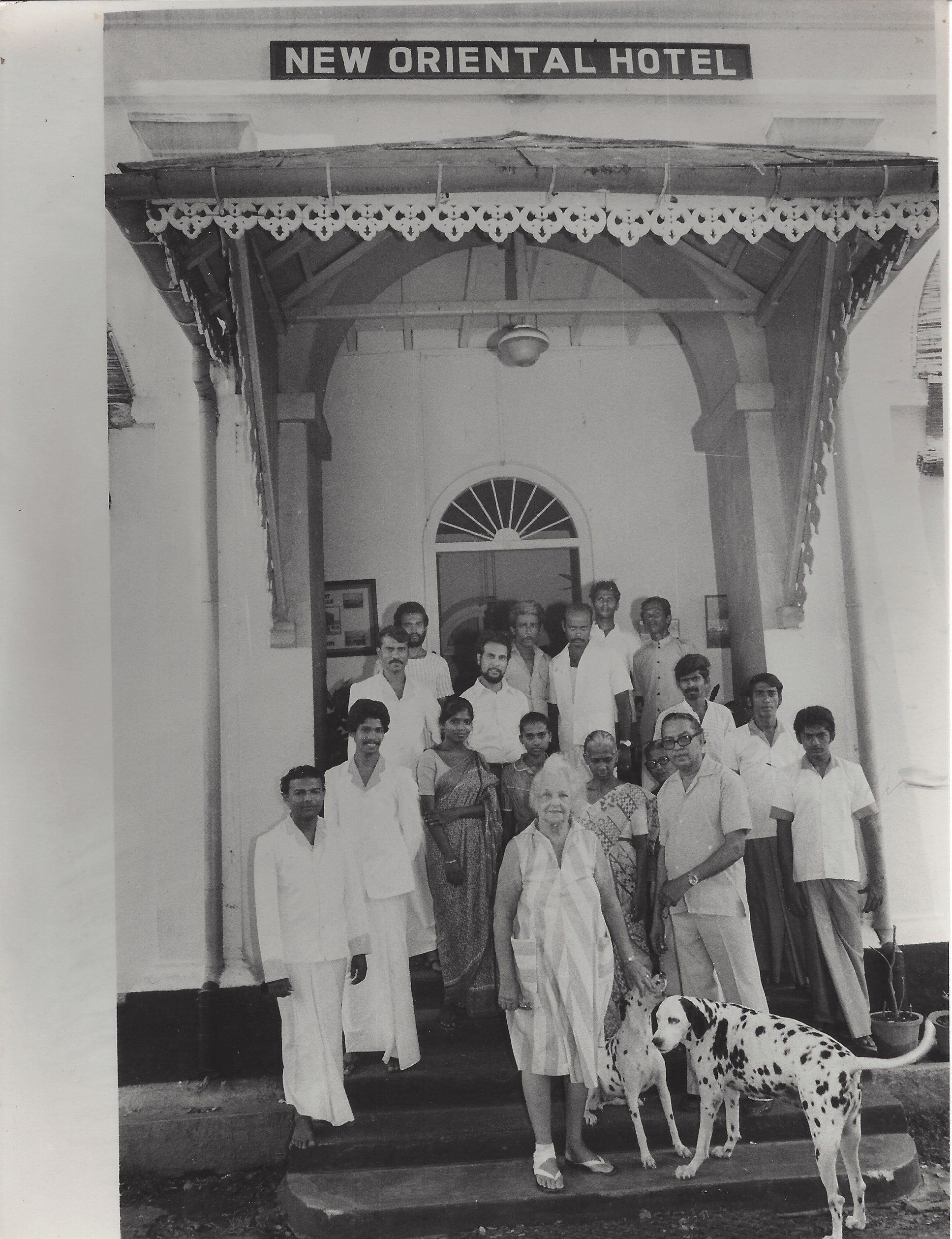 In the 20th century is was owned by Nesta Brohier, a Dutch lady who defended the hotel from being closed, and managed it with allure and flair. (in the centre of the picture, with her two dogs, in 1984).
Google Map