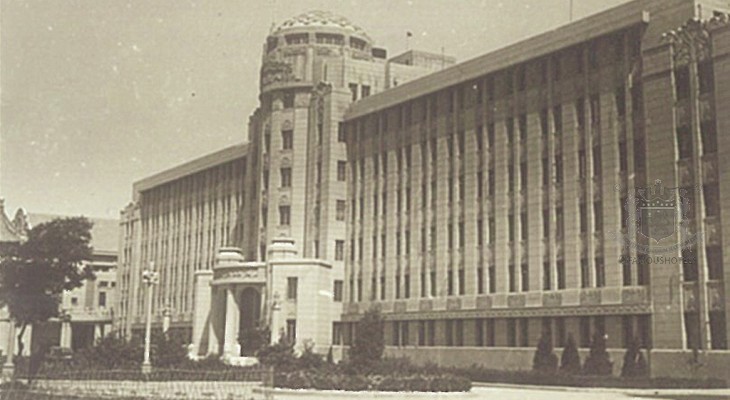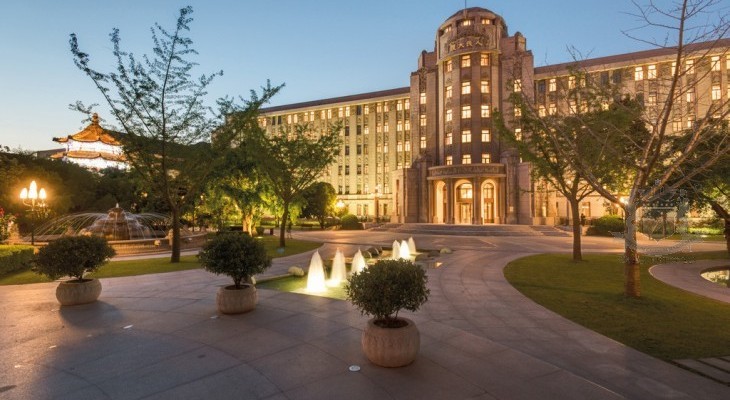 The legend continues: People's Grand Hotel in 1953 (move the slider); and today (photography by Bill Lorenz).
People's Grand Hotel Xian
One of the finest hotels in South East Asia
---
In April 2014 the People's Grand Hotel Xi'an reopened after the most extensive renovation in its history. Once the first grand hotel of the modern People's Republic, it is today one of the most luxurious hotels of South East Asia.On 3 September 2014 it was officially opened in the presence of the heads of Accor China.
It continues to be the host for all dignitaries visiting the ancient Chinese capital, once the seat of the first Emperor of China. Xi'an itself is a charming city with a stunning 13.7 km city wall, temples, pagodas, gardens, marvelous museums and - of course - the fabled Terracotta Warriors, discovered only in 1974.
We recommend a minimum stay of three nights, four days.
The hotel's capacity has been reduced from 300 rooms to 72 suites and superior rooms, the smallest starting at 46sqm. A personal butler awaits you upon arrival amd is available 24 hours, a spa with a splendid indoor pool and a delicious Italian restaurant is at your service.

In our book PEOPLE'S GRAND HOTEL XI'AN we tell the story of the hotel - the book is available from our BOOKSHOP page.
Google Map