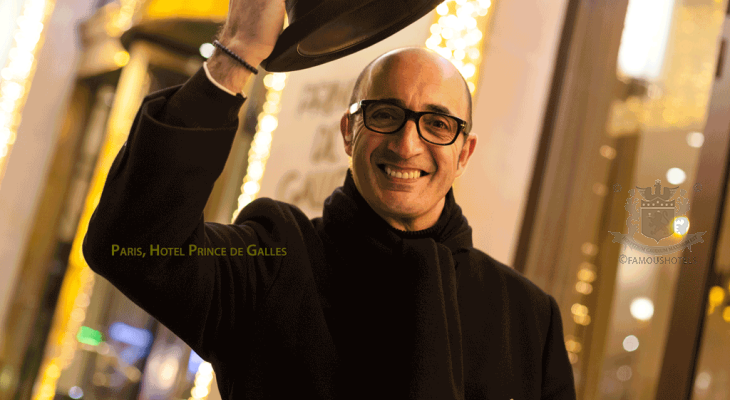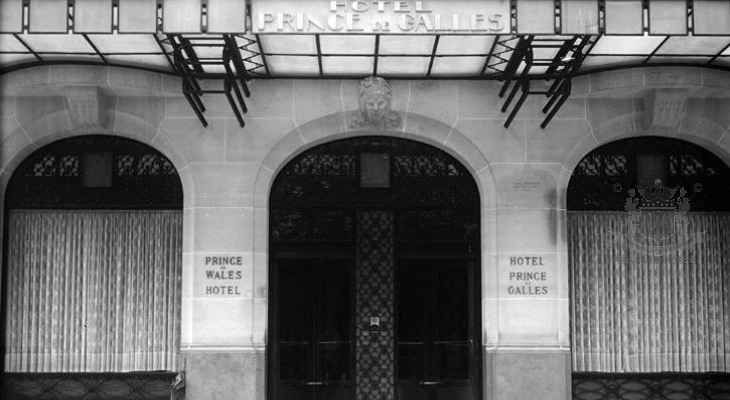 The hotel with two names: from its opening day in 1929 (left) until the 1990s it was called THE PRINCE OF WALES HOTEL and HOTEL PRINCE DE GALLES < | > The left picture shows the hotel's doorman today.
Prince de Galles
The Parisian hotel with two names! And it all started with a kiss! More than anybody else, Edward, the Prince of Wales (1910–1936), influenced the naming of this house. So it was called (see above) Prince of Wales Hotel and Hôtel Prince de Galles.
Unveiled for the first time in August 1929, there is another outstanding feature: the hotel had 150 rooms, but offered 160 bathrooms. Why? Some suites had two bathrooms, to enable couples to complete their toilets at the same time. A practical thing – as all couples know.
---
The Prince de Galles has counted among its guests Winston Churchill, Marlene Dietrich and Elvis Presley, Pele and Andre Agassi, to name but a few of the long list. By the way: located in Avenue George V, it is the eastern neighbour of the hotel George V. – named after the King of England, who, as we all know, was the father of the Prince of Wales. The two hotels, however, bear no family relationship.
The Prince de Galles (French for Prince of Wales) is the venue of the dramatic story of the struggle of the Prince of Wales for privacy and a self-determined life, the romantic love affair between author Erich Maria Remarque and actress Marlene Dietrich, singer Dalida and Luigi Tenco, ...
Google Map