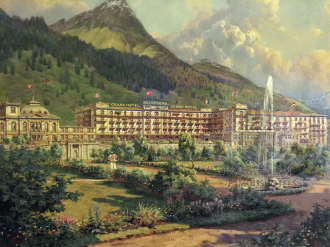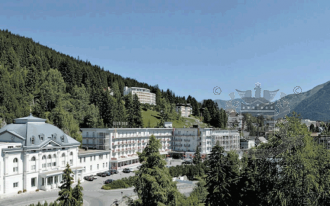 Hotel Belvedere in 1890: The unbelievable first sight of the grand hotel in the Swiss Alps — 'Luxurious ships, landed in rural landscape'. To the right the hotel today.
Grand Hotel Belvedere
One of the grand palatial hotels of the European Alps. Best known for being the heart of affairs during the World Economic Forum, it boasts a rich history, starting in 1875.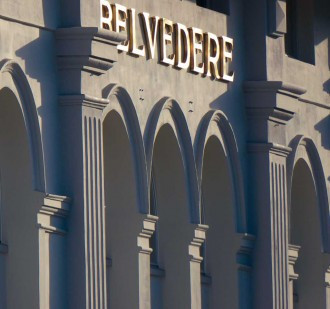 A well researched book commemorates the history of this legendary Swiss hotel. The hotel is, of course, a metaphor of European grand hotellerie of a bygone age. With the help of Steigenberger and previous owners, it has not only survived the steady crises of grand hotels, it even succeeded in battling the signs of time. Today the hotel houses a splendid spa, two well received and coveted restaurants and 130 rooms. It is a haunt during the winter season for winter sport fans of all natures, during the summer season it reminds us of the tradition of Davos as centre for fresh air seeking travellers. Writer Robert Louis Stevenson was here, author Thomas Mann has left us his novel 'Magic Mountain'; (Der Zauberberg); nothing describes the location better than this title.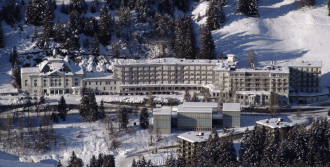 The Grand Hotel Belvedere in winter and in summer.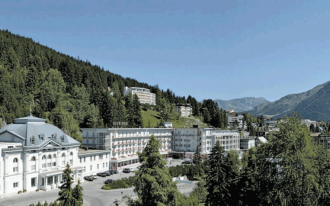 Google Map