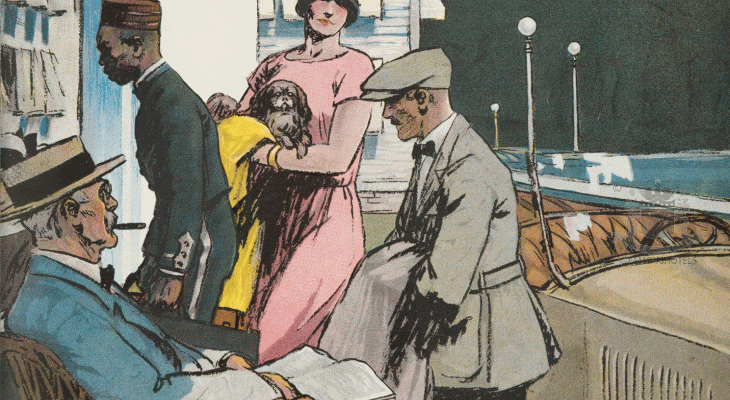 Andreas Augustin
Art in Hospitality
( words)
---
Top: Edward Hopper, Hotel Magazine.
---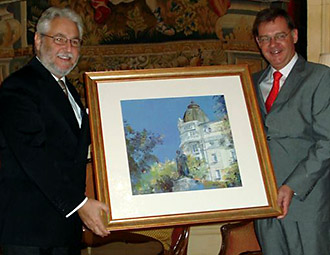 ---
Handing over the original cover painting of the Hotel Ritz in Madrid by Manfred Markowski to general manager Anton Küng at the presentation of the book HOTEL RITZ MADRID (2011, to the right Andreas Augustin)
Curated by Andreas Augustin
---
Dan Sweeney's Hotels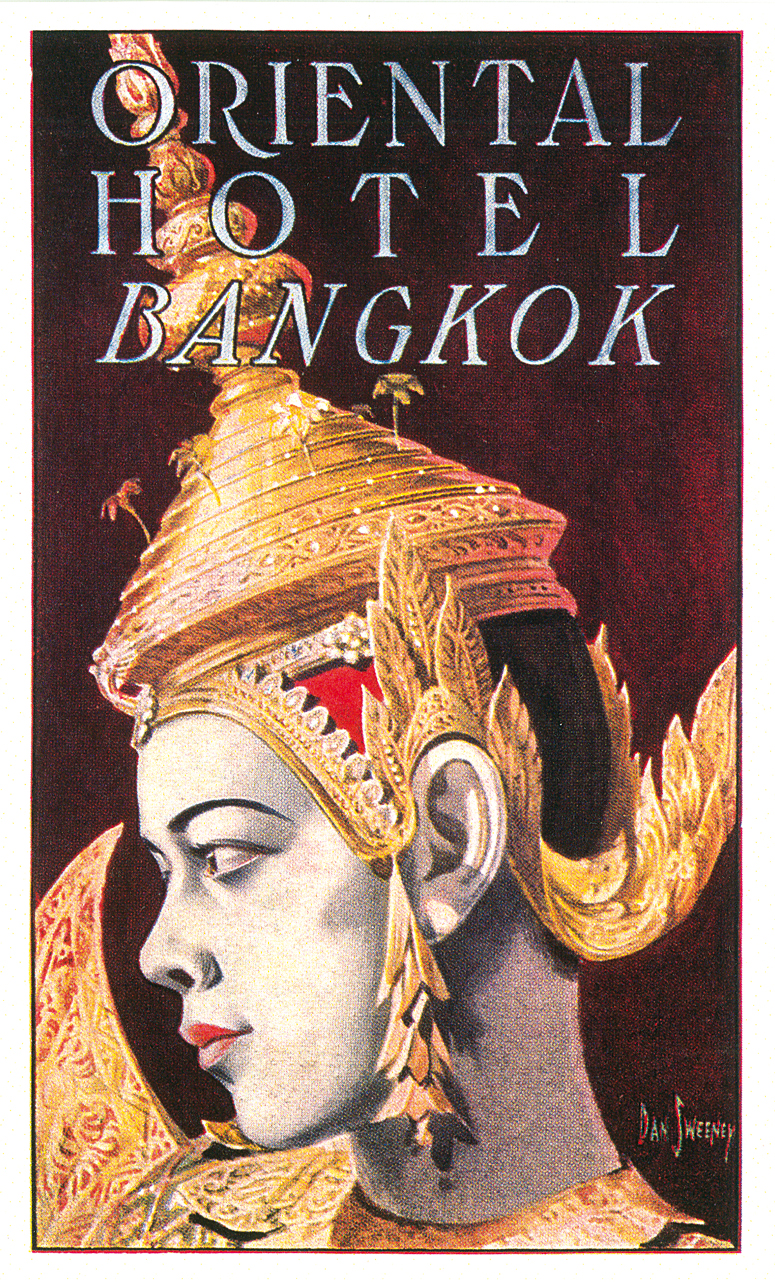 During the 1920s an American was the first to introduce the art of "hotel posters" to the leading hotels of Asia. He helped them to establish a corporate identity of a very special nature. His fine posters were used as labels or covers for hotel brochures.
His name was Daniel C. Sweeney (*1880, Sacramento, California, †1958). Sweeney was a seasoned illustrator with a track record going back to the San Francisco Chronicle and World Traveler Magazine. Sweeney also painted posters for theater lobbies, which led to doing travel posters. He began work for several steamship lines and traveled around the world, to many out-of-the-way places, doing background research for unusual poster subjects. One of his most successful series of pictures was of pirate subjects for the Grace Lines.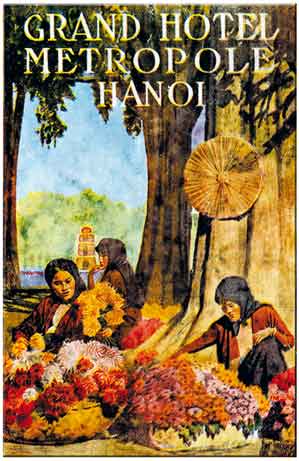 For many years, Sweeney was a steady contributor of fiction illustrations to Collier's magazine, particularly of sea and Western subjects rendered in wash or transparent water-colour.
He was most likely discovered for Asia by The Oriental Hotel in Bangkok, where he created a poster depicting a Thai dancer. This poster soon graced the 1920s sales brochure of the hotel. Sweeney also drew posters for The Peninsula and the Hong-Kong Hotel as well as The Pe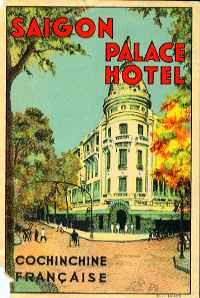 ak Hotel, Repulse Bay Hotel, all in Hong Kong; Grand Hotel des Wagons-Lits, Peking; Astor House, Shanghai; Majestic Hotel and Palace Hotel, both in Shanghai; the Continental Palace Hotel, Saigon; the Manila Hotel and the Metropole in Hanoi.
---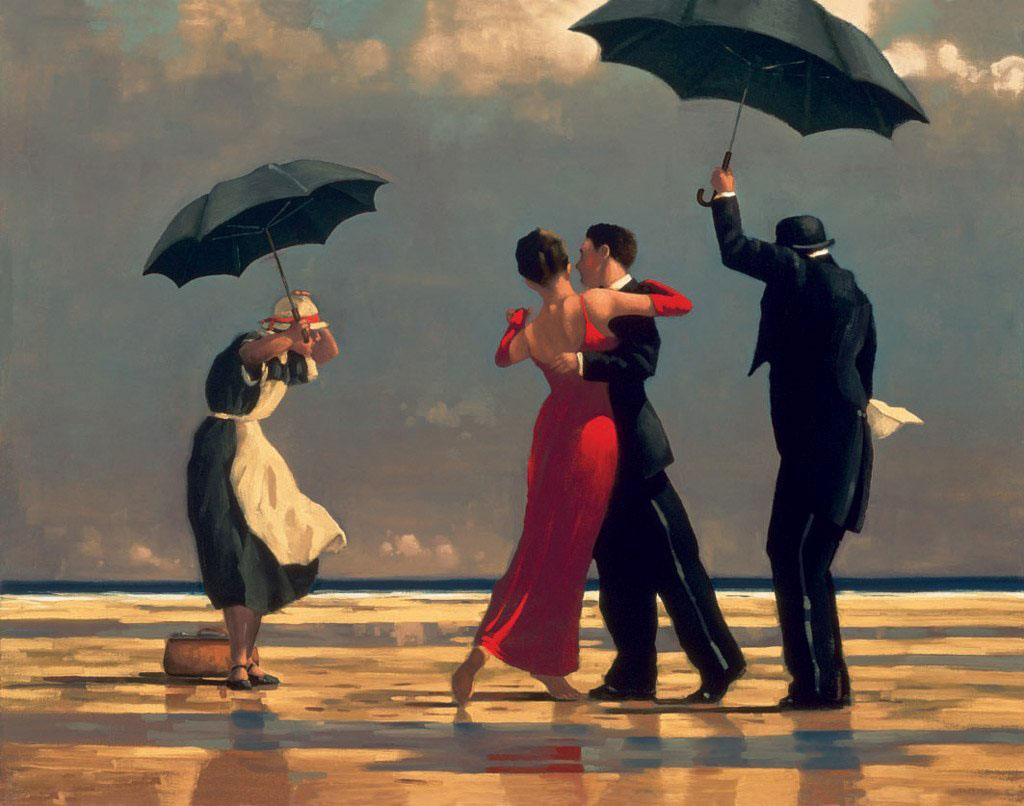 The Singing Butler is an oil-on-canvas painting by Scottish artist Jack Vettriano in 1992. One could argue if the Singing Butler is a subject of hospitality, but it certainly shows a dedicated butler and a maid, assisting their principals in a very special way.
What I find interesting is the fact that you can not see the butler actually sing. So we rely on the title which makes us believe that we see something that is in fact hidden.
From the web: It sold at auction in 2004 for £744,800, which was the record at the time for any Scottish painting, and for any painting ever sold in Scotland. No surprise reproductions of The Singing Butler make it the best-selling art print in the UK. It is by the way based on an image of actress Orla Brady posing in her own dress which was published in The Illustrator's Figure Reference Manual (1987) as part of a series of photographic figure studies. Vettriano's easel paintings cost between £48,000 and £195,000 new According to The Guardian he earns £500,000 a year in print royalties. Well deserved.
---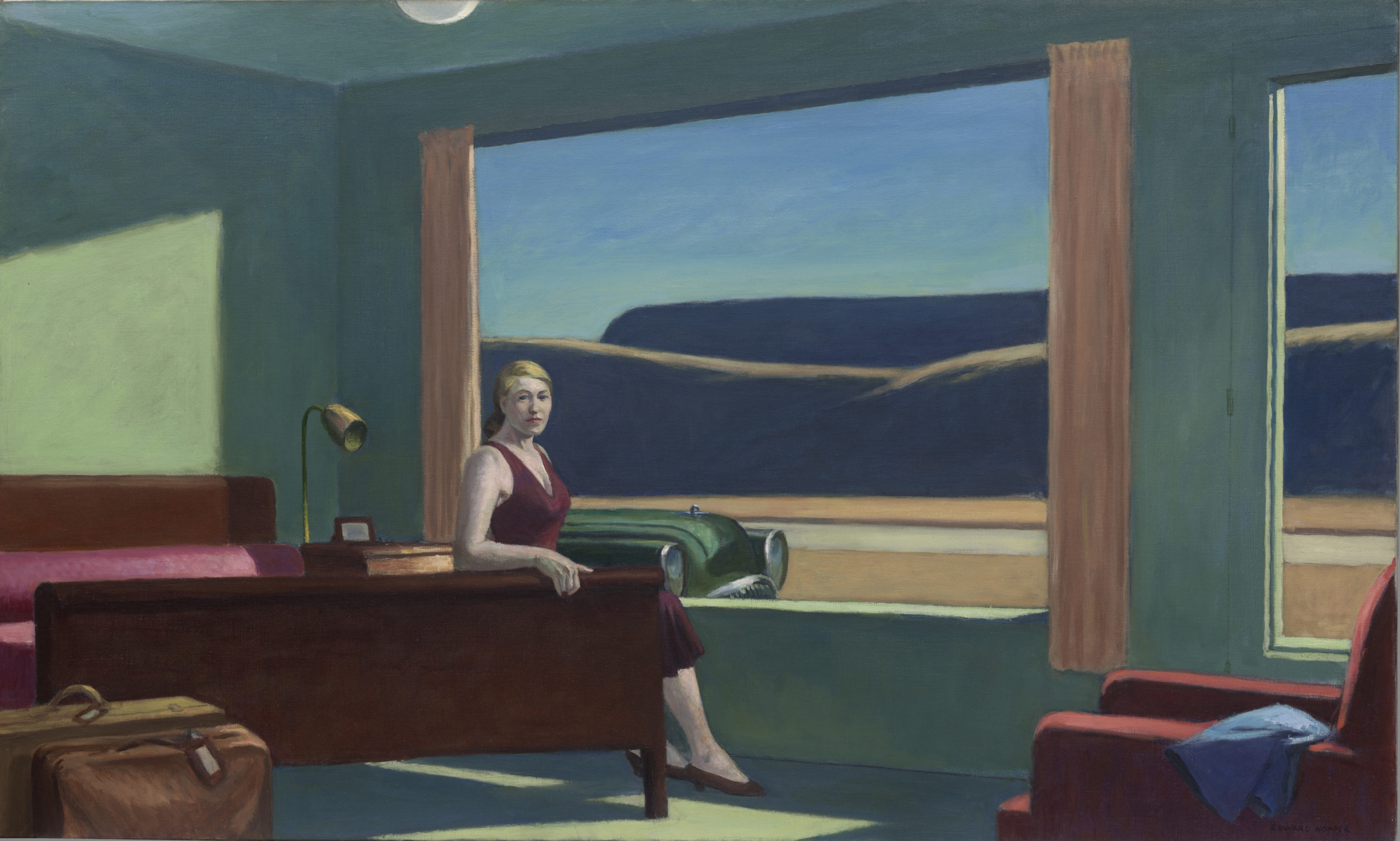 Edward Hopper, "Western Motel," 1957, oil on canvas, 30-5/8 × 50-1/2 in. Yale University Art Gallery, Bequest of Stephen C. Clarke, B.A., 1903, 1961.18.32 © 2020 Heirs of Josephine N. Hopper / Artists Rights Society (ARS), NY.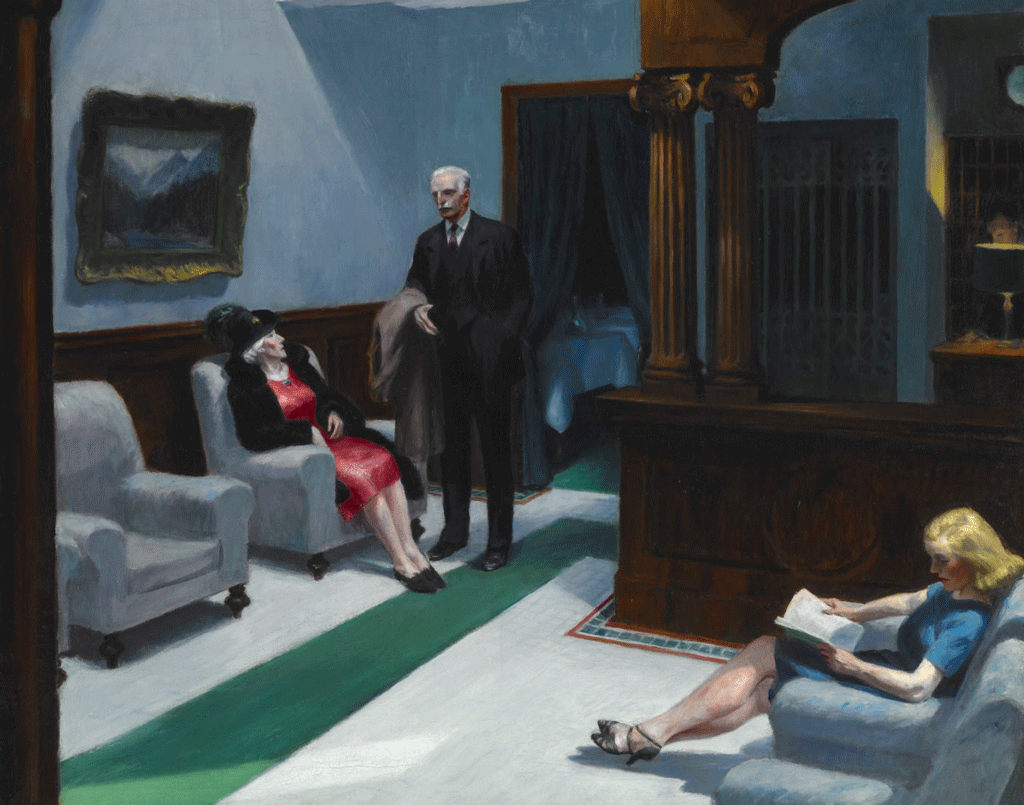 Hopper created subdued drama out of commonplace subjects layered with a poetic meaning, inviting narrative interpretations.
Edward Hopper "Hotel Lobby," 1943, oil on canvas, 32-1/4 × 40-3/4 in. Indianapolis Museum of Art at Newfields, William Ray Adams Memorial Collection, 47.4 © Edward Hopper.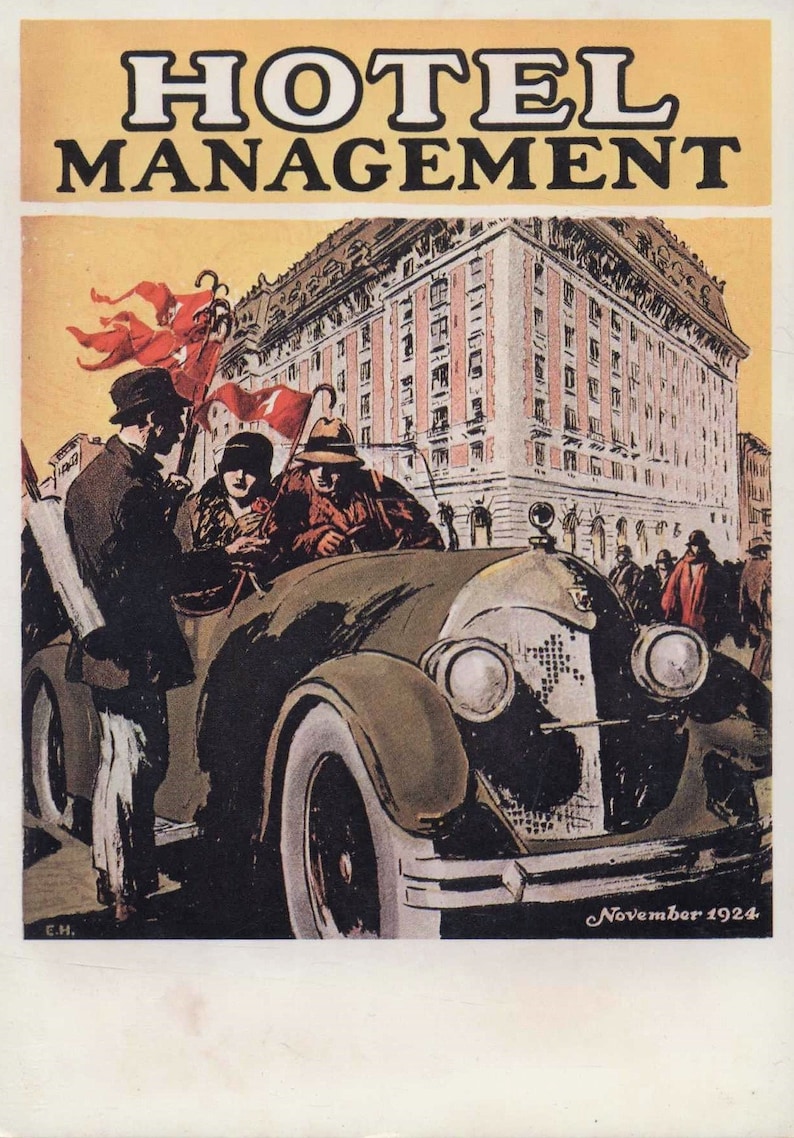 Edward Hopper is another famous painter capturing the business of hospitality.
Edward Hopper (July 22, 1882 – May 15, 1967) was an American realist painter and printmaker. Known for his oil paintings, he was equally proficient as a watercolorist and printmaker in etching.
His art work graced the covers of HOTEL MANAGEMENT during the 1920s. Here's is one sample of his fine art.
---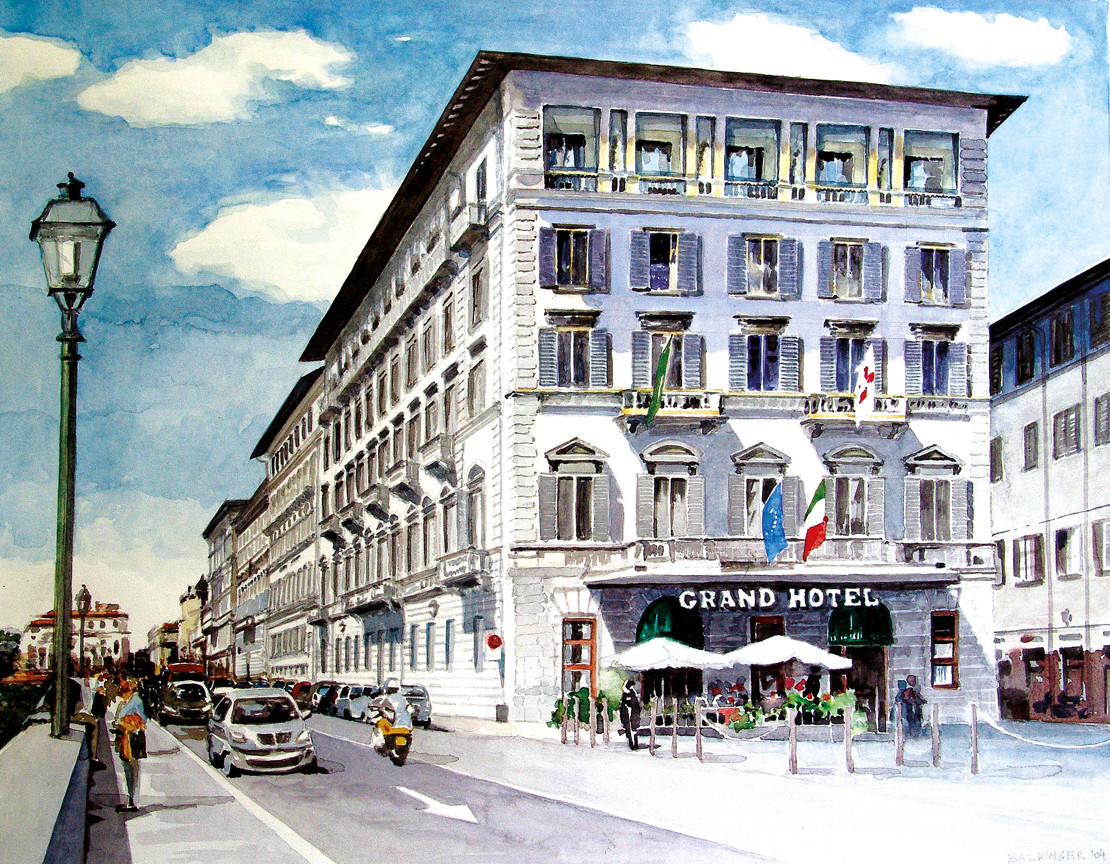 Grand Hotel Florence by Austrian artist Peter Baldinger served as cover for the book by Andreas Augustin.
---