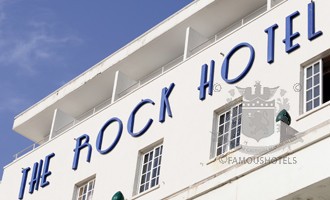 Firm as The Rock: since 1932 the pride of Gibraltar.
The Rock
The Rock Hotel is an institution in Gibraltar and indeed the Mediterranean. Built in 1932 by the Marquis of Bute, the hotel to this day still offers standards of service and guest care from that bygone, more genteel era. Decorated in the colonial style the Rock offers 104 bedrooms which include a number of suites, junior suites and penthouses. The hotel enjoys a unique aspect in Gibraltar with all rooms having magnificent views across the Bay of Gibraltar, the Spanish mainland and the Rif Mountains of Morocco. With an ambience that will please the leisure and corporate guest alike, the Rock Hotel truly is "an oasis in a busy world"
We love its terrace for dinners and afternoon tea or cocktails with a view over to the Bay of Algercias.
(Photographs: Michelle Chaplow)
Google Map