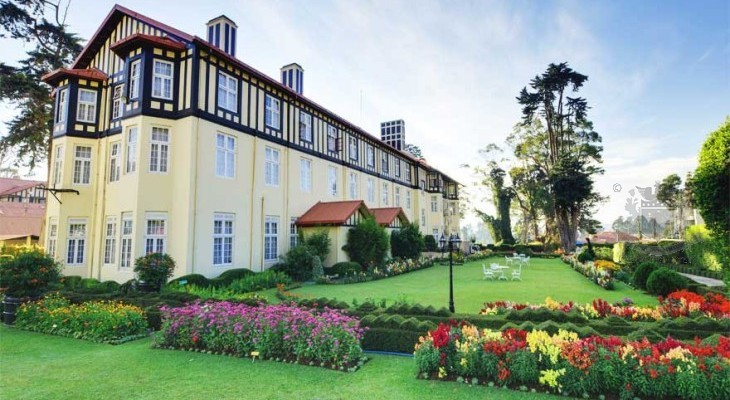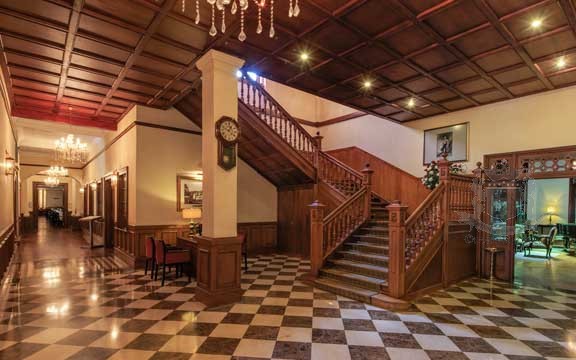 Grand Hotel Nuwara Eliya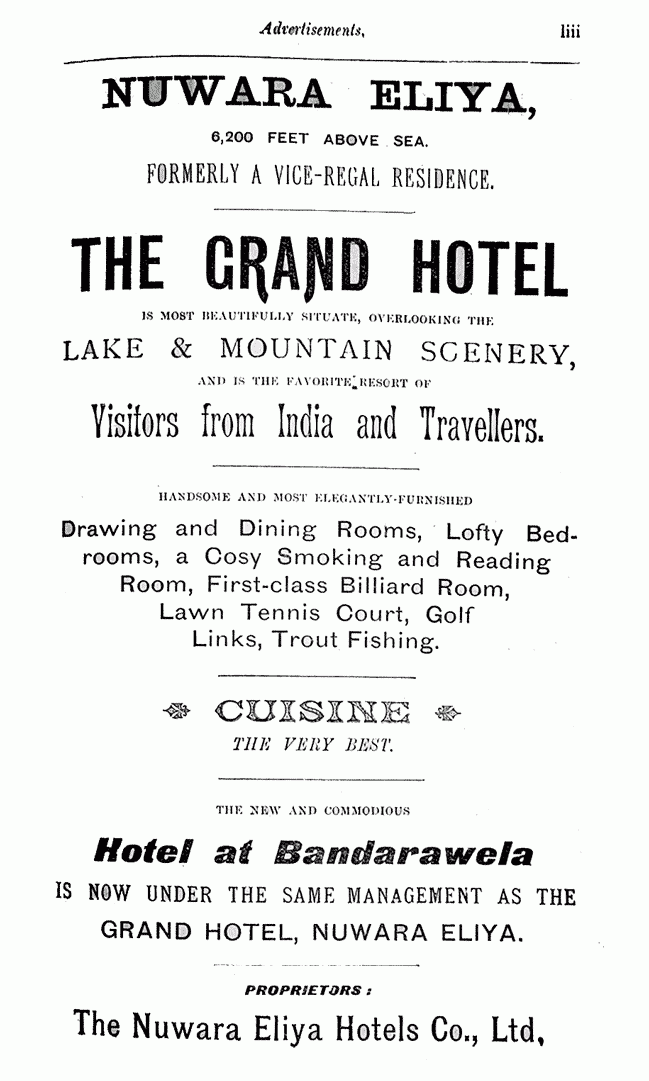 The hotel opened in 1891. One of the first advertisements we found dates from 1899.
The hotel was the former residence of Sir Edward Barns, governor of Sri Lanka from 1830 to 1850. The hotel has been designed to cater to the European market with 156 well-presented guest rooms and suites featuring three presidential and three other suites with a nice garden view.
Located at an altitude of over 6,000 feet/1,800 metres "Nurelia" (as it is nicknamed) has a crisp average temperature of 59°F/15°C. The Grand Hotel has 156 elegantly furnished rooms including 3 Presidential Suites and 3 Deluxe Suites. They overlook magnificent gardens filled with beautifully laid out beds of flowers. Rooms in the new wing of the hotel overlook the golf course.
Established in 1889, the Nuwara Eliya Golf Course is challenging with narrow fairways that require straight driving. Founded by golfers from the Gordon Highland Regiment, it is the only course in the world where 15 of the 18 holes can be followed by a car. The other three holes are carved in to the side of a mountain, an area known as "Switzerland" by regulars at this course.
The Deluxe and Standard rooms are equipped with piped music, heaters and well appointed bathrooms with bath and shower. Additional features in the 65 Deluxe rooms include TV with national channels, Mini Bar and a range of guest amenities.
Google Map