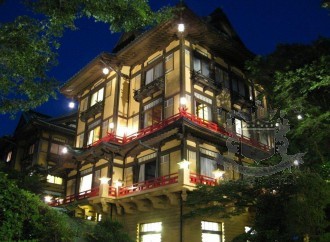 Fujiya Hotel
Since 1878, Fujiya Hotel has been renowned globally as one of the most classical resort hotels in Japan. With a reputation for its incomparable hospitality and service, the Fujiya Hotel has drawn many dignitaries and celebrities from all over the world throughout the century.
Charles Chaplin, Helen Keller, John Lennon, Prince Albert (later George VI) of the UK, the Swedish Crown Prince and his retinue, the Emperor Showa, the current Emperor and Empress, and many others have visited the Fujiya and stayed here.
In Hakone you are able to stay in architecturally significant buildings, where you will receive the highest levels of service.
The hotel is located in Miyanoshita, in the middle of the Hakone area, making it a convenient base for touring around the region, whether your interests are sightseeing in Hakone or shopping at the Gotemba Outlet Mall.
Google Map