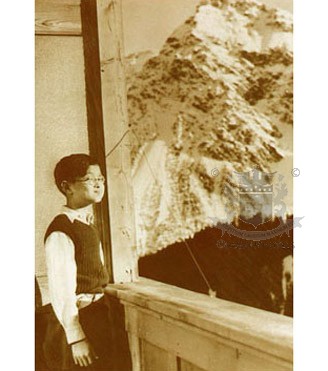 Prince Bhumibol, the future King of Thailand, spending his winter holiday at Arosa Kulm Hotel, in Arosa, Switzerland.
Arosa Kulm Hotel and Alpin Spa
Arosa Kulm's history dates back more than 120 years to when local confectioner Hans Hold returned from Rouen in France and bought the property next to his farmhouse. Soon after in 1882, his son Thomas joined the two houses together, built a third, and named his hotel (with 30 rooms and 48 beds) Kurhaus. Even at that time, the hotel was fully equipped with electric light and a telephone connection, and the concierge would pick up the guests up from the mail coach terminus.
Google Map