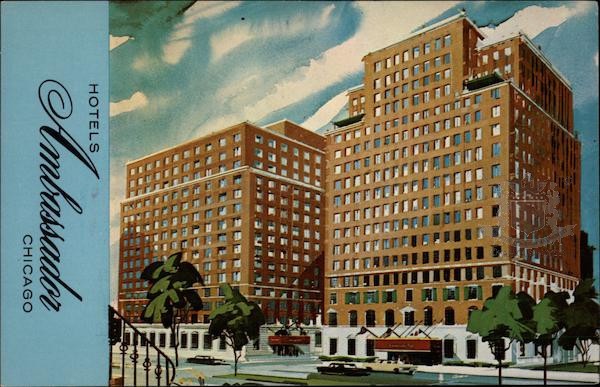 Ambassador East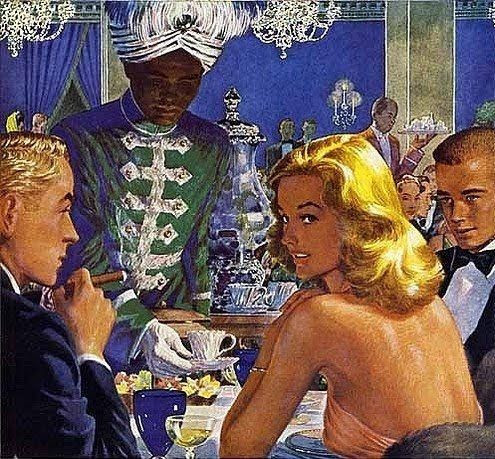 The Ambassador East Hotel - Chicago was prominently featured in the Alfred Hitchcock's "North by Northwest" featuring Cary Grant and Eva Marie Saint. This is where Cary Grant went after being chased by the bi-plane in the cornfield. He famously asked the valet, "How quickly can you get a suit sponged and pressed?"
The hotel is equally renown for its restaurant "The Pump Room" (left). The Pump Room was opened on October 1, 1938, created by Ernie Byfield, and closed in 2017. The restaurant served a long list of celebrities and made its appearance in books, lyrics, movies and articles. Lucius Beebe, gourmand, author and journalist, included references to The Pump Room in some of his books and articles. Arturo Petterino (1920–2010) was its maitre d' for many years, steering celebrity patrons to the coveted Booth One.
Today the hotel is renamed the Ambassador Chicago.
Google Map