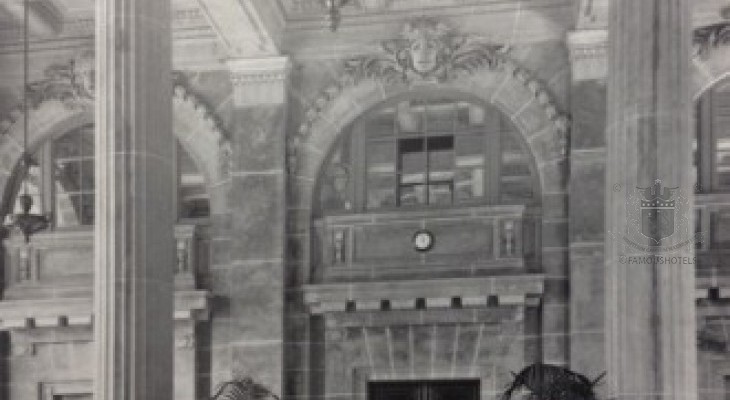 The Hotel's Lobby in the 1920s
Adelphi
According to one of our readers, it was here that Mr Rolls met Mr Royce.
Today's ('Britannia') 'Midland' Adelphi Hotel was opened in 1914, the year the Great War started. ?Beautifully located in the heart of Liverpool in the North West of England it always served as a superb base from which to explore the many tourist and business attractions of Merseyside. The hotel's building history dates back to 1840.

Charles Dickens praised its kitchen!
The Britannia Adelphi Hotel Liverpool is close to all the major shopping areas, business districts and the local Liverpool attractions such as the Beatles Experience, Albert Dock and various Cathedrals, museums and theatres.
Google Map