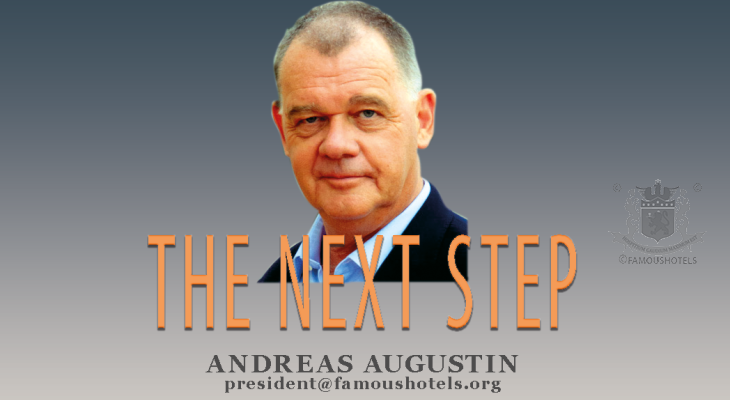 Andreas Augustin
THE NEXT STEP — PARIS — PRINCE DE GALLES
( words)
Even in times of our global pandemic a hotel in Paris doesn't stop to develop its assets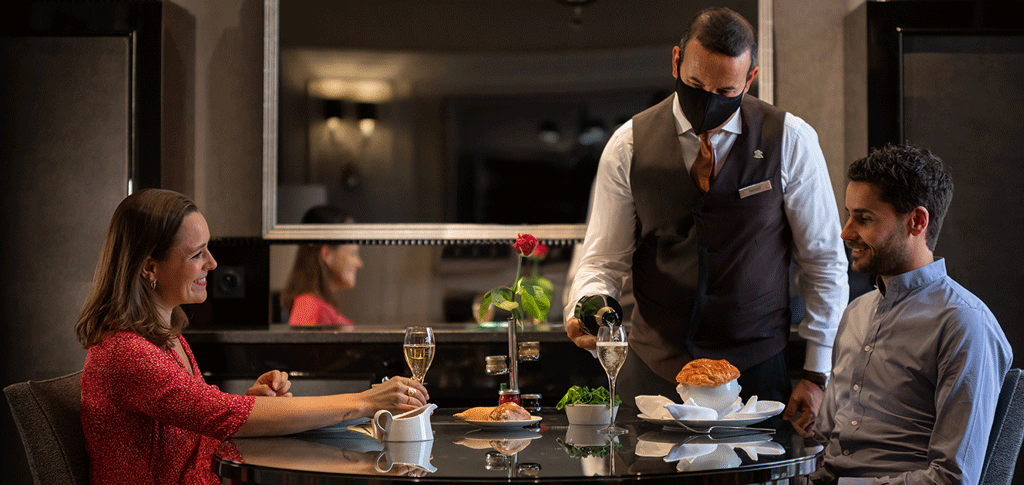 Dine in Style - served by masked waiter - at the Prince de Galles
Safety has become the new Luxury.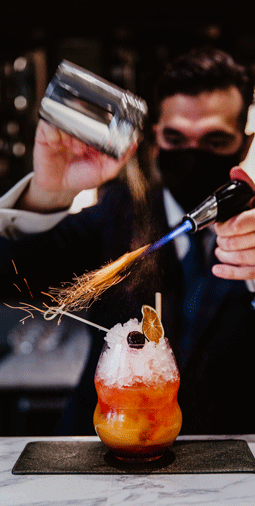 Prince de Galles chief bartender Roberto Catalano (behind the mask) prepares a non-alcoholic cocktail: the FREE#1 at the hotel's new bar 19:20. Fruity, sparkling and refreshing, the Free#1 is made of S. Pellegrino Bitter, mango juice. Topped with cherry shrub flambé.
ONE OF OUR LATEST BOOKS concentrates on the history of Prince de Galles (Prince of Wales) Hotel in Paris. Right in the heart of Avenue George V stands one of the purest art-deco-buildings of Paris. Opened in 1929, it experienced the stock-market crash of the same year, was occupied by the German Wehrmacht during World War 2 and only closed for mayor renovations during the early 2010s.
I am asking general manager Gerald Krischek-Cruypelans:
Gerald, how hard was 2020 and the Covid19 crisis for you so far?
The pandemic forced Prince de Galles to close from mid-March until mid-September, for the first time in its 91 years of history.
During the lockdown we engaged with the local community and gave support to local charity organisations by providing them with food supplies.
We quickly learned to adapt to this new and fast evolving environment thanks to our great associates and developed new packages and offers that successfully attract the local French and Parisian guests.
We created our "19.20"
The Hotel has completely reopened in September – we have used the time of the lock down wisely and created our new Lounge and Bar 19.20* and gave our beautiful Patio a refresh.
THE NEXT STEP
In spring 2021, we will open a new Restaurant named after famed Chef Akira Back**. During the past months, we have applied a very strict hygiene protocol under then name 'Commitment to Clean', which reassures our guests and associates. Safety has become the new Luxury. We are confident that eventually travel will rebound, once people feel safe to travel again. For the long-term, I am optimistic but in short run I think that we must be prepared to face some more challenges that we have to tackle. However, I am sure of one thing: We are here to stay and so are our guests.
.................
---
* 19.20, LE NOUVEAU BAR À COCKTAILS - RESTAURANT DU PRINCE DE GALLES ... go to
** https://en.m.wikipedia.org/wiki/Akira_Back
---
The hotel: Prince de Galles
The city: Paris
The general manager: Gerald Krischek-Cruypelans
The address: 33 Avenue George V
---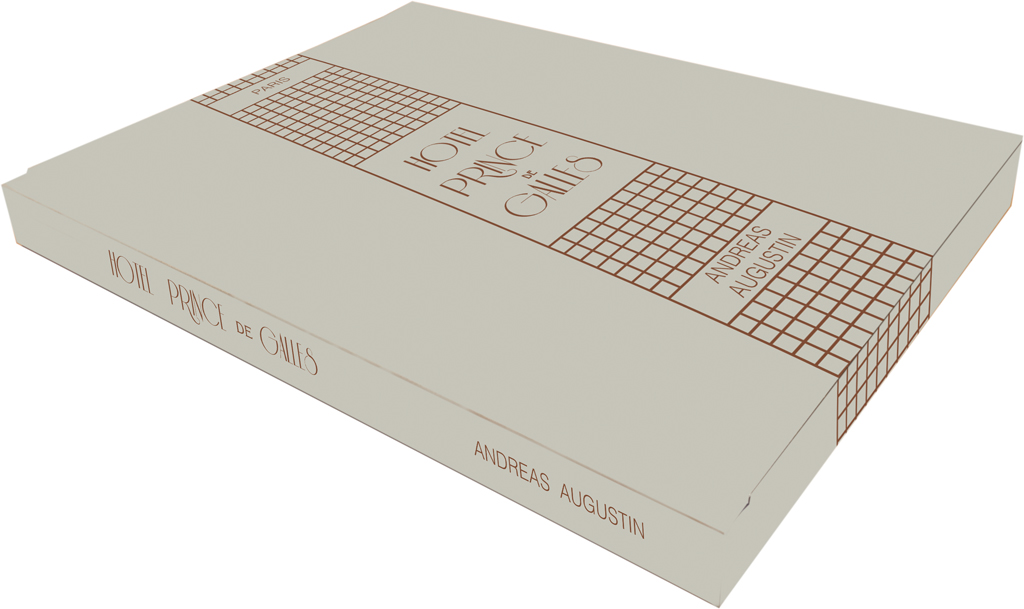 THE GOOD NEWS: secure travel to the Hotel Prince de Galles is possible at all times via our book.
It can be ordered here - a splendid addition to your THE MOST FAMOUS HOTELS IN THE WORLD library. A coffee-table book from our PALACE EDITION in our book shop
---