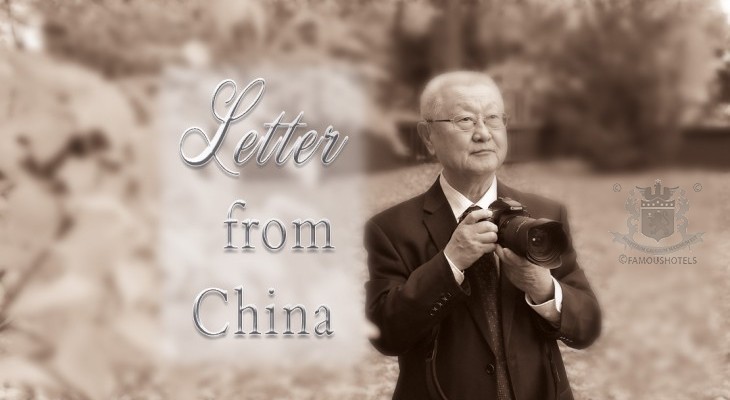 Zhang Guangrui
Letter from China
( words)
Questions asked by Andreas Augustin; Letters from China are written by Prof. Zhang Guangrui
---
Dear Professor;
Greetings from Europe, the cradle of ancient customs and the inventors of the modern world.
European hospitality is rooted in the Greek understanding of "Xenia" — the concept of hosting and protecting guests at your own home. This was often a quit pro quo, in return presents or favours were expected. Is Chinese hospitality based on the same principles?
---

Dear Andreas;
I don't think so although there might be something in common. Influenced by Buddhism or out of conscience, Chinese people in the ancient time believed in Karma and were willing to do good work and show mercy to others.
For the officials on 'business trips', the government provided post houses to stop over. For the ordinary, hardly any inns for travelers en route could be found outside big towns. So, the locals were more willing to offer a place for over-night stay and some foods free if they were asked on their ability. As a country custom, the host normally would not ask the guest's name or where from or to before the guests themselves told the host. Very often, the host might offer some food or other necessities for the visitor on the way.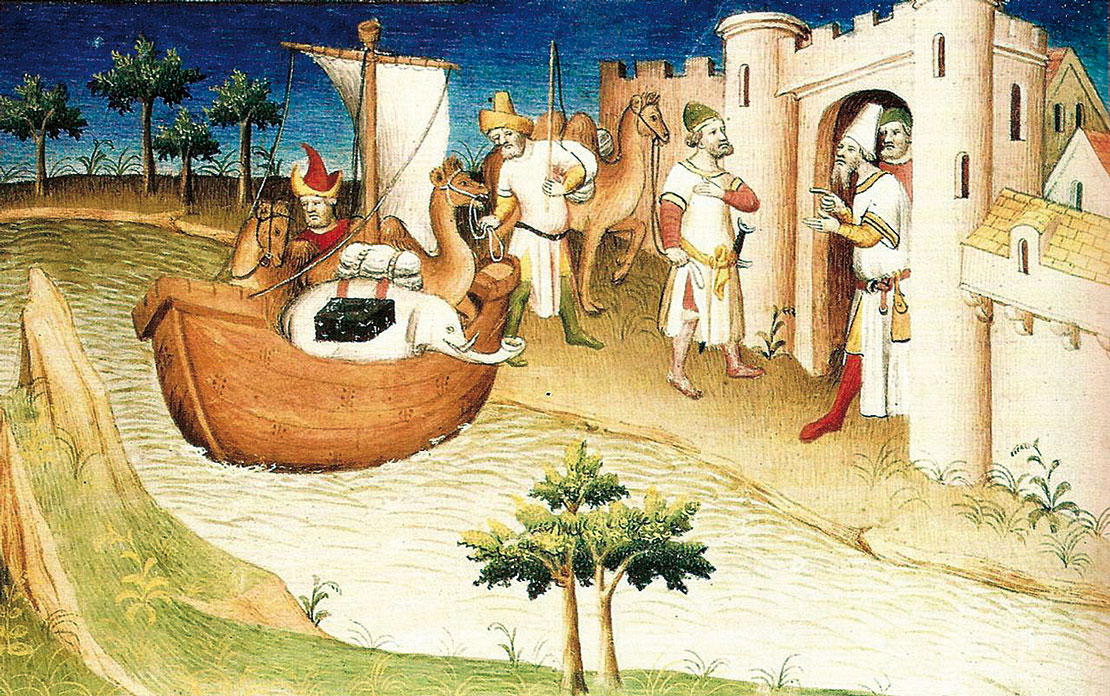 Earliest western traveller in China in the 13-14th century: Marco Polo — in this symbol-heavy painting he is bringing back exotic animals and treasures from his journey, a 1324 dated miniature from the book The Travels of Marco Polo (Il milione), originally published during Polo's lifetime (c. 1254 - January 8, 1324), and frequently reprinted and translated.
He was the first European to set foot on Chinese soil. His book Marvels of the World made him the first travel writer, fascinating endless numbers of travellers from all over the world. His excursions also brought him to Xi'an, then called Chang'an. From our book People's Grand Hotel Xian.
---
Dear Professor;
Is "Staying at a hotel" a typical Chinese travel habit, or is it rather odd (or even impolite) to pay for a hotel bed, versus being invited in private homes?

As you know, for a long time, China had been an agricultural society, and the traditional rural lifestyle prevailed everywhere in the country. Some of the traditional customs have remained. Home is the most suitable place to show true affections and friendship. If relatives and friends come to visit, you should have them at home, just like your own family members, and prepare meals at home in person (or help might be offered by your neighbors).
Of course, the guests may never complain about the condition offered. If there is not enough room indeed, the host might stay overnight at somebody else place for the guest convenience. It is very rare that the host arranges accommodations for the guest in a hotel. Without specific reasons to be understood, family affection might alienate, or good relationship might be broken off. That is why there are very few inns or hostels in the country.
And, of course, that is not the case any more in the big cities in modern time.
---
... to be continued.
---