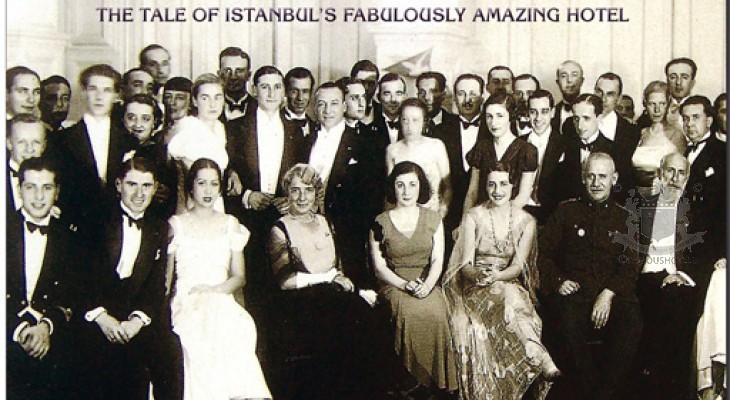 The Making Of Books
Istanbul's fabulously amazing hotel
( words)
Pera Palace, Istanbul
---
Under the management of Mrs Pinar Kartal Timer we were appointed to research the history of the Pera Palace Hotel. Pera Palace is certainly the most famous hotel in the heart of old Istanbul, at the crossroads of Orient and Occident. It is the only Select Member of The Most Famous Hotels in Turkey. Once again we researched the history of a famous hotel to turn it into a powerful tool of sales and marketing.
With the launch of the book Pera Palace Istalbul the hotel now joined the exclusive library of THE MOST FAMOUS HOTELS IN THE WORLD. Our readers can now join us on this journey back to the 19th century and through the 20th right into the vibrant present of this icon of Turkish hospitality!
We tell you about the days when the father of modern Turkey, Mustafa Kemal Atatürk, stayed at the Pera Palace Hotel. We shed light on the mysterious Agatha Christie ("Murder on the Orient Express") legend. We accompany British author Graham Greene on his "Travels with My Aunt" and on the "Stamboul Train" ("Orient Express").
We have researched the connection between Pera Palace and every grand Istanbul-traveller of note, among them Pierre Loti, Ernest Hemingway, Frances Forster, Alfred Hitchcock, Mata Hari and Josephine Baker. They all arrived on the Orient Express, coming from London, Paris or Vienna. And we present Pera Palace today, the contemporary life-style place, a taste- and carefully renovated hotel, with Spa and all modern amenities one can wish for.