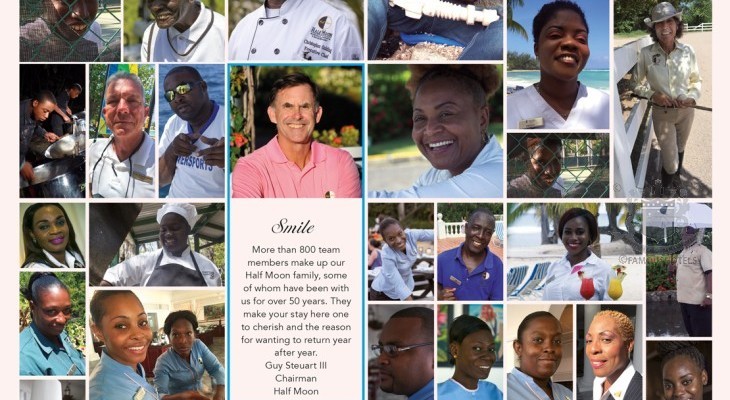 Feuilleton
Feuilleton 348 — Half Moon Jamaica - It's all about people
( words)

Dear Friends of The Most Famous Hotels in the World,
My dear Readers;
All that matters in hospitality are people. We meet them, need them, interact with them. We must not take it for granted that they serve us. They could merely do their jobs, but their smile can make our day, their effort by going the proverbial extra mile can change our life.
I have met a remarkable team at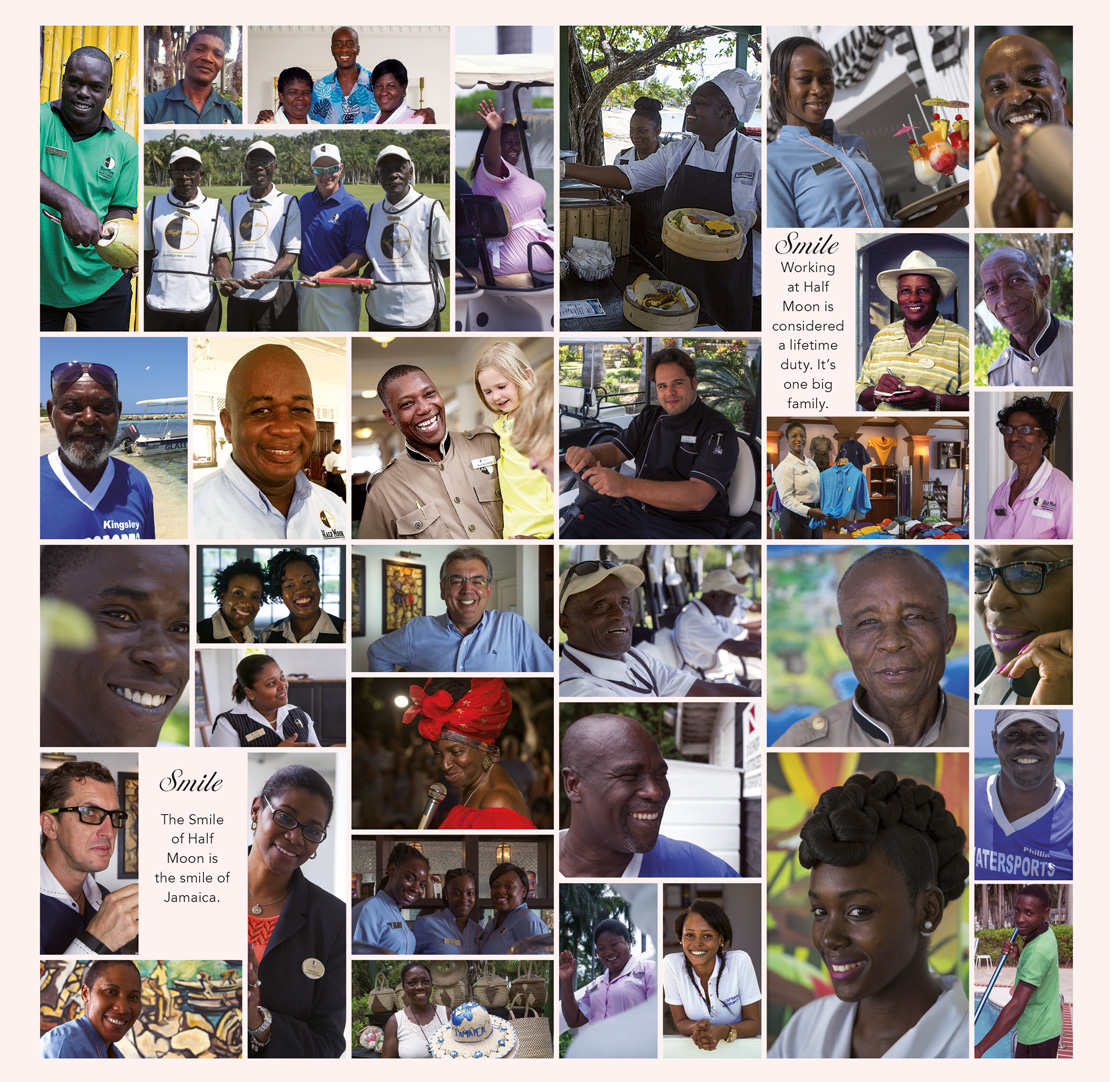 Jamaica's Half Moon. It is driven by an energetic chairman, Guy Steuart III, who invests in the future of so many people, for over two years assisted by the congenial general manager Sandro Fabris.
These pages of photographs of the team represent the inner part of the cover of our new book. Click both images below to enlarge them, should you wish to.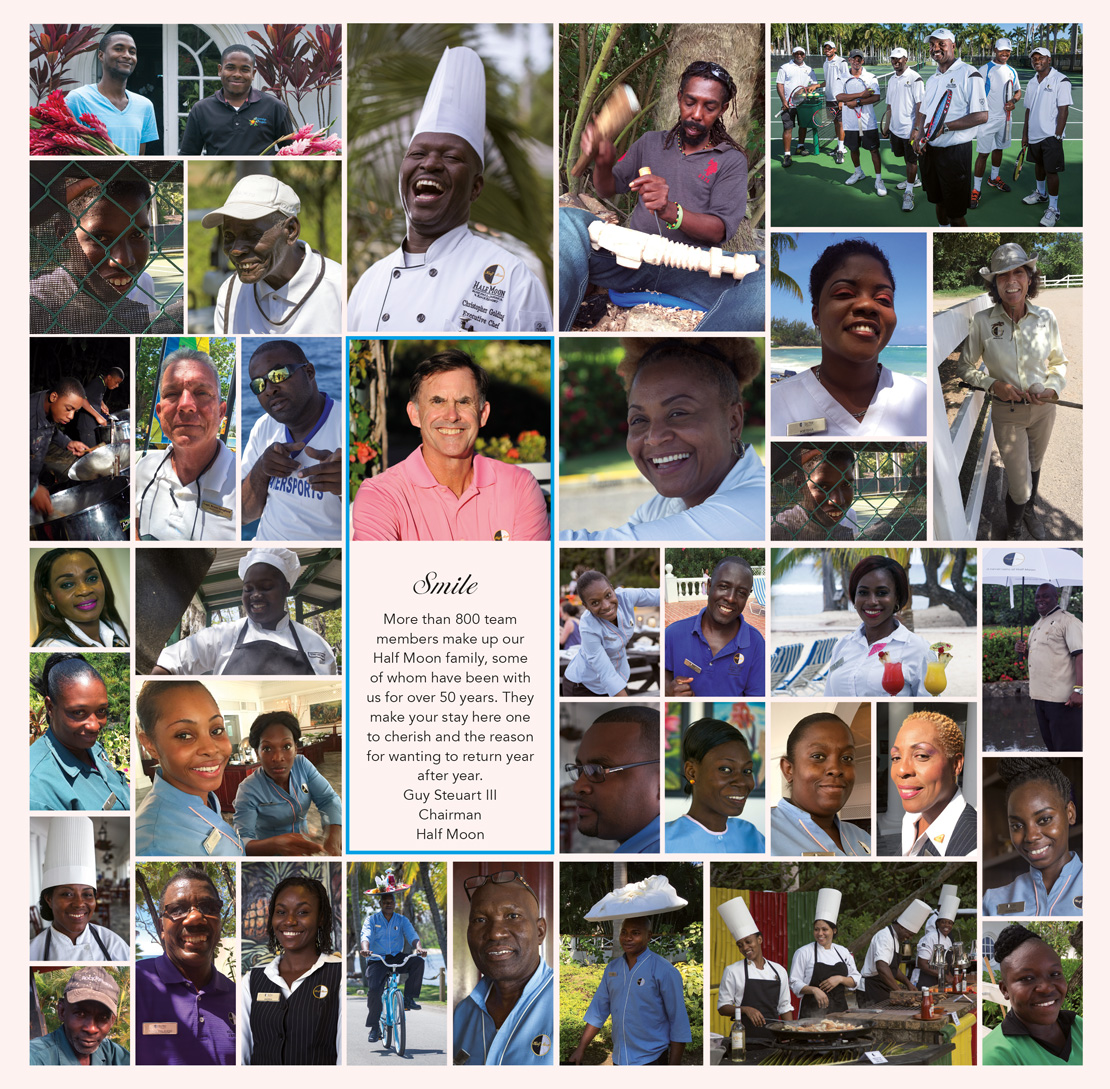 Meet the first true 'generation cool'
As some would have it, Half Moon represents the third wave of beach resorts for Americans: the first generation established Palm Beach as their getaway from the hustle and bustle of New York, their children built Nassau to get away from Palm Beach, and in the 1950s a new generation made Jamaica their retreat to get away from their parents. For Europeans, Jamaica represented an opportunity to truly get away from it all.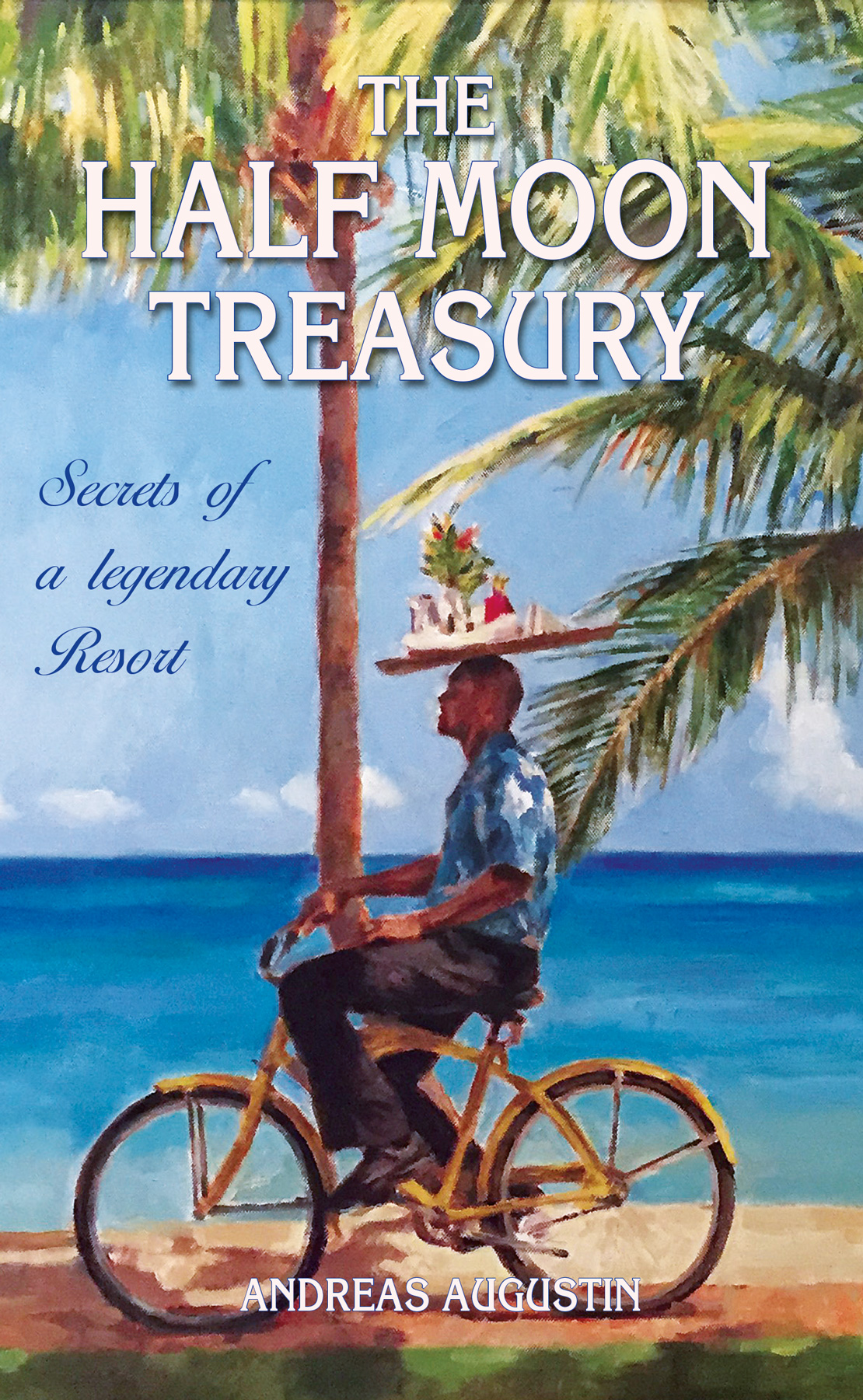 In 1952, a group of connoisseurs of freedom and luxury decided to build Half Moon. That's where our story starts. This book runs the gamut from the arrival of Christopher Columbus all the way to Annie Palmer – the 'White Witch of Rose Hall', from James Bond to Noël Coward, the stars of Hollywood, American presidents and business magnates, the Kennedys and the Royal families of Europe. We have carefully researched the history of Jamaica and this generous Montego Bay resort, with its 3 kilometres of uninterrupted beach, wonderful restaurants, horse riding, world class tennis pros and arguably the best golf course in the Caribbean.
Make the acquaintance of the pioneers who created Half Moon resort. Meet the people who have been serving guests for over half a century. Learn all about crab races, a water skiing instructor who founded a record label right here (yes, it is Chris Blackwell), why an Olympic-size pool isn't Olympic, the genesis of the islands greatest golf course, and how Half Moon became an environmental role model. Here is the story of the most legendary Caribbean hotel. A unique compilation of fascinating facts, entertaining anecdotes and inspiring tales.
---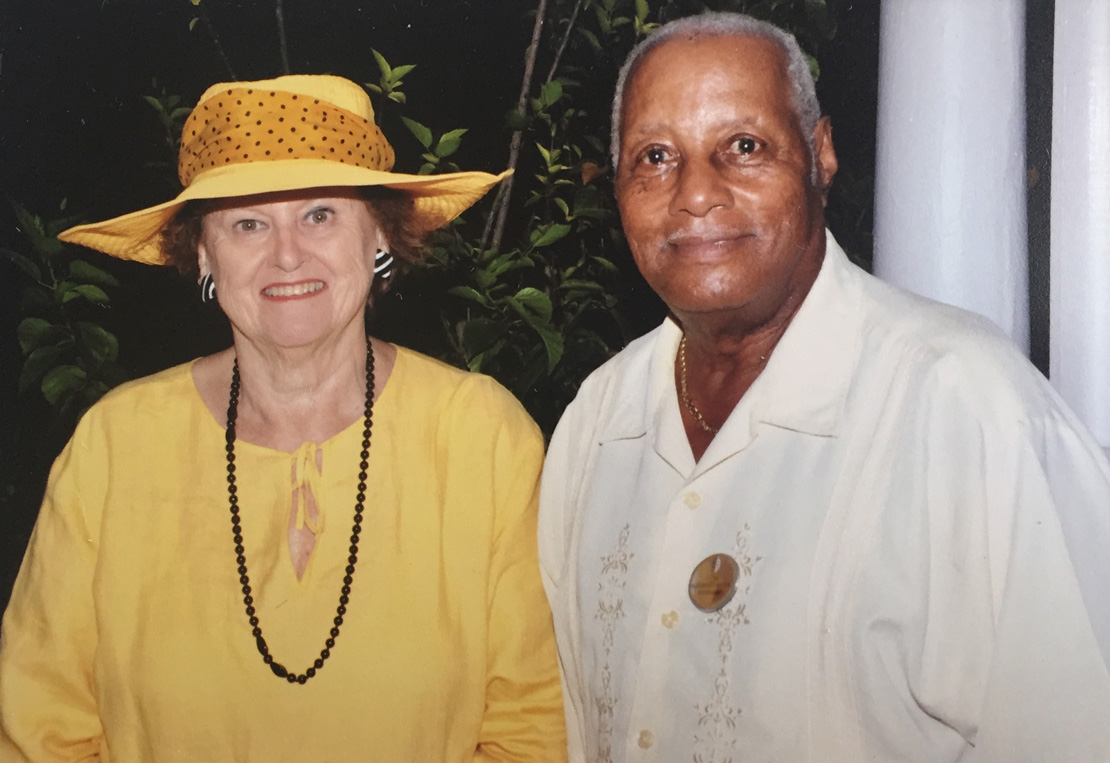 Peggy Steuart, mother of the present chairman, with Wordsworth Watson, Half Moon's estate manager, who started working at the hotel in 1958.
---
The book is available from our bookshop.
And, yes, Half Moon was the first, with Round Hill opening just one month later. But that's another story!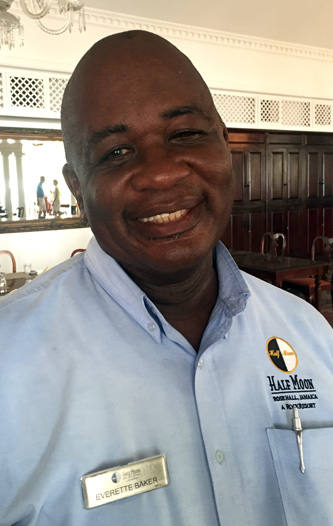 Enjoy your travels, wherever they take you, and think about the people who assist you while you are far away from home. How their lives are intervened in the creation of a hotel, how they shape such an institution, and how we guests in return shape their lives.
Left: the fabulous Everette Baker, who had started his career at Half Moon as a trainee in 1972. When he was 36, he had fallen in love with a beautiful girl called Audrey, working at the reservation office. Married ever since!
Yours, as always
Andreas Augustin