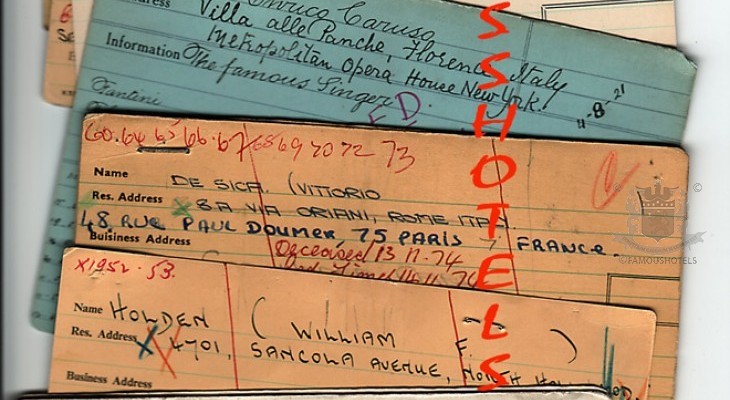 PERSONALITIES
Adelina Patti at Hotels
( words)
Adelina Patti, (1843–1919)
In November 1889 the celebrated coloratura soprano, Adelina Patti, the most popular and highest-paid singer of her day, took up residence at The Savoy of theatre impressario Richard D'Oyly Carte, prompting the Stock Exchange to comment: 'This is clever of Carte. It is a well-known fact in natural history, that, no matter how large a hotel may be, it cannot hold more than one prima-donna. As he can only have one, D'Oyly Carte is quite right, under the circumstances, to have the best.'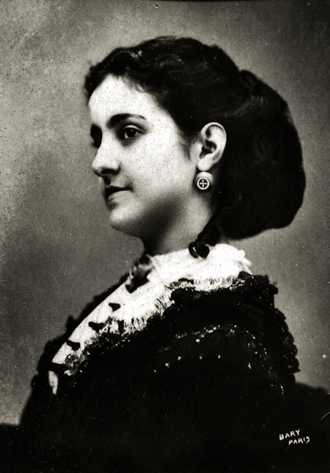 La Patti
Well, there was another lady who also had a certain claim to fame: Australian singer Nellie Melba. She was another regular of The Savoy and the darling of chef de cuisinne Auguste Escoffier. She and Patti had a mutual hatred of each other. The hotel's general manager at the time, César Ritz was fully aware of this and whenever the two prima donnas of the opera dined at the same restaurant, Ritz made sure that their tables were as far apart as possible. Patti noticed this one day and told Ritz, shaking her legendary rubies bracelet: 'You needn't bother, I'm not afraid of her!'
In Berlin she stayed at the Hotel Adlon (in 1911, for example, where composer Oscar Hammerstein paid her a visit).
Patti built herself a private residence which has been converted into a hotel itself, today. Craig Y Nos Castle in Wales was where she had found the home of her dreams amid the calm isolation of this beautiful valley. For fifty years she entertained the rich and famous of the era including many of the crowned Kings and Queens of Europe. The castle's name alone strikes a romantic note and in rough translation means 'Rock of the Night'. Edward VII visited Craig-Y-Nos when he was still the Prince of Wales. For 25 years Adelina Patti sang by private invitation for Queen Victoria.
The Grade One listed theatre at the Castle is modelled on the Bayreuth Opera House. Originally designed as a private auditorium where Madame Patti would enthral all who came to hear her sing, the theatre can seat up to 150 guests.
She also sang for most other heads of state and world leaders. Tsar Alexander the second of Russia had awarded her the Russian Order of Merit in 1870. Franz Joseph (Emperor of Austria) and Maximillian (Emperor of Mexico) had all bestowed honours on her.
The French named a rose coloured flower after her, calling the Mediterranean plant "Camellia Japonica Adelina Patti". This variety is still grown widely in Southern France.
In 1897 she was invited to open the Grand Theatre in Swansea, close to her home in South Wales. This was a venue at which she subsequently performed many times. Over the years there have been reported sightings in the theatre of a small lady dressed all in white, accompanied by a smell of violets. These have been attributed to the strong association with Adelina Patti.
When her second husband Ernesto Nicolini died in January 1898 Adelina was 56 years old, and the couple had spent 12 happy years together. On January 25th 1899 she married for the third time. Her new husband was Baron Rolf Cederstrom of Sweden who was twenty six years her junior. He did not approve of her circle of friends and after the marriage her social life was greatly curtailed.