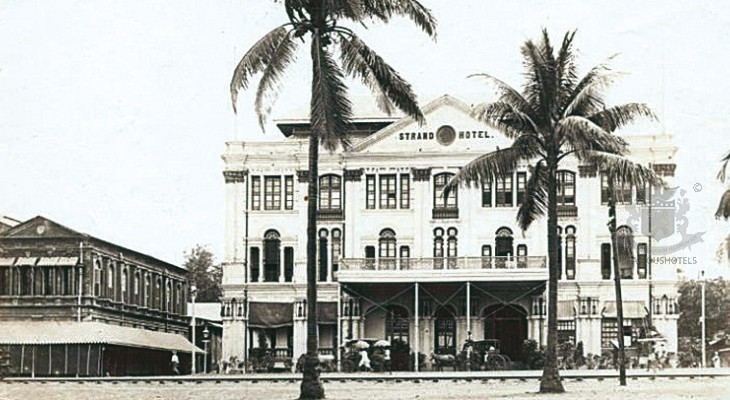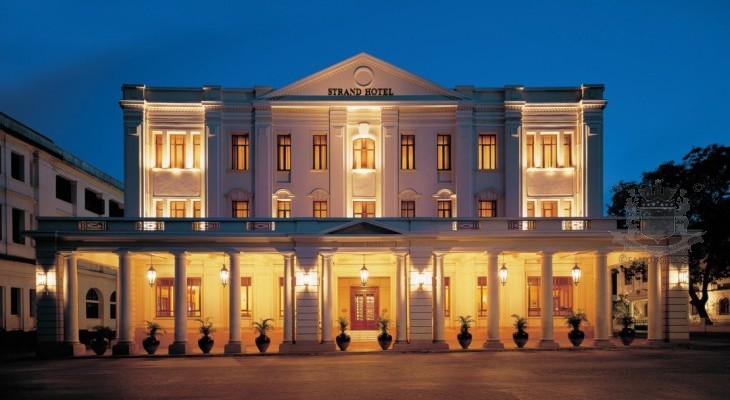 Arrival at The Strand in 1923 and the Bar at The Strand today
Strand Hotel
A book of history, stories and memories. The story of Yangon's most famous hotel, written by teh storyteller of hospitality history. Meet the artists and writers who found inspiration at The Strand. "The Strand" — what a name in South East Asian hotel industry! Talbot Kelly left us wonderful paintings and travel descriptions. George Orwell visited. Somerset Maugham wrote :'. . . if I could plunge into that enigmatic life and lose myself in it as a cup of water thrown overboard is lost in the Irrawaddy . . . '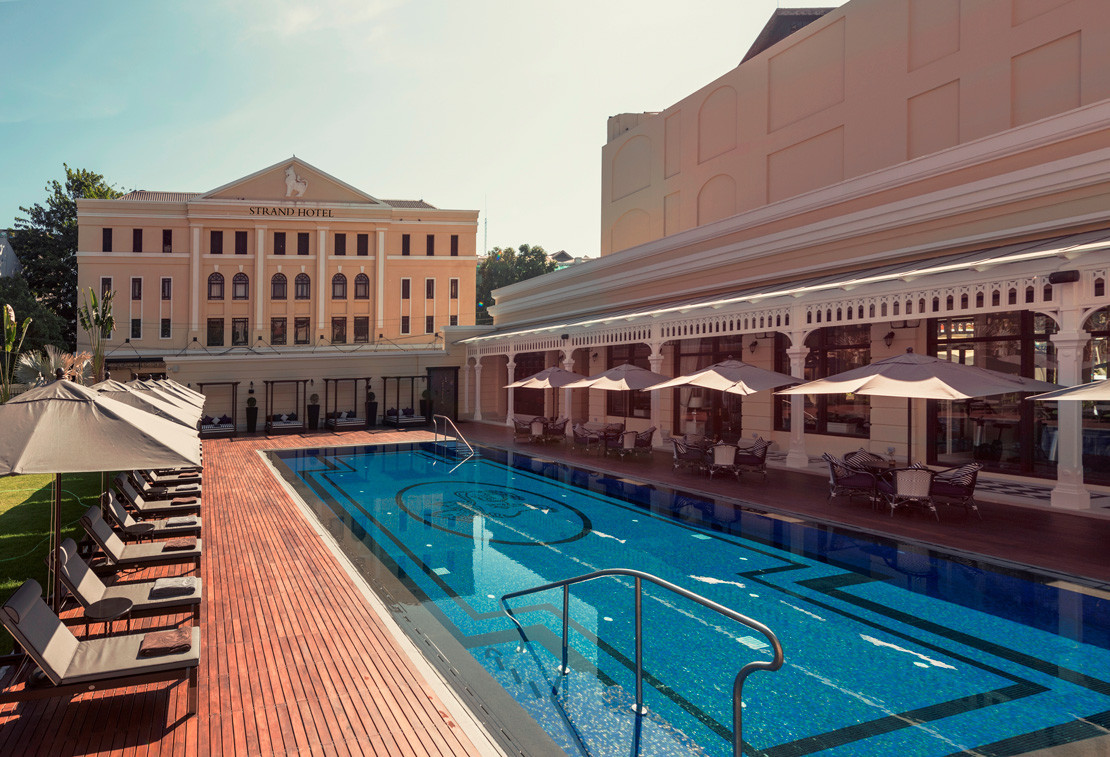 The Strand Hotel's recreation area - an oasis in the heart of the buzzing city of Yangon.
---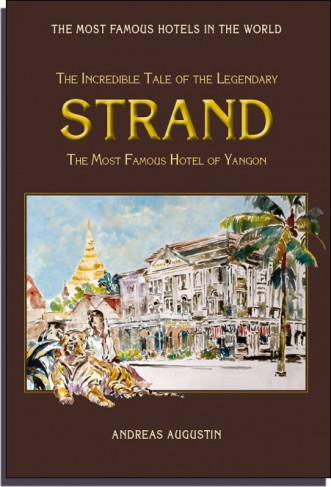 Together with Raffles in Singapore and the E&O in Penang, The Strand has always been considered one of the most British 'colonial' hotels of South-East Asia. But in fact it was conceived, built and run by an Armenian family firm: the Sarkies (see Legendary Stories below).
---
'After an afternoon of sight-seeing, we return to The Strand's lobby, sipping Myanmar high tea (truly fashionable: the famous Strand bakery supplies basket with pastries, accompanied by gooseberry jam, banana muffins, jam tarts and honeycomb ice-cream for the kids) to the soothing sounds of the harp and xylophone. The kitchen has earned fame, a head butler is in charge of the comfort of all in-house guests. It is an oasis in this demanding world.'
Andreas Augustin
---
Our new book gives you a deep insight into the hotel's history and life. For more information please visit the links below, including the hotel's history.
Google Map