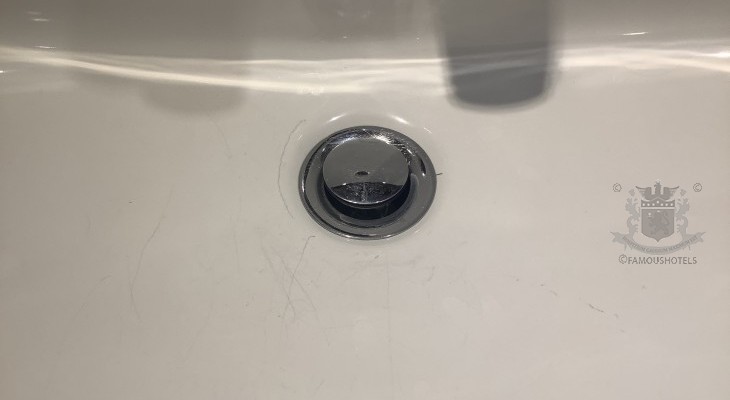 HOTELS
The Clean Check
( words)
JONATHAN LITTLE, STAFF WRITER
---
2020 Survey: Almost half of guests will spend 30 minutes cleaning their own hotel room before use!
And 14% would bring their own fresh sheets and towels to a hotel


Did you know that arriving in style at a Grand Hotel 100 years ago meant that you were accompanied by your own staff, e.g. your chambermaid, your personal servant, a valet. We are late 19th century, of course.
You personal valet would start by checking the premises for bugs and hunt down any unwanted tenant in your prospective room. They would prepare the beds, check the room for cleanness, stock the fireplace and - in pre-electric days - organize sufficient supply of candles.
Today severe hygiene measurements are in place, hotel chains have rigid rules and the checklist of a hotel room is as long as your elbow. Five star 5* travellers are content with the quality to expect, however, low budget and 3*-4* travellers don't trust hotel room hygiene. In particular post lockdown and in days of Corona this subject is key.
A recent survey entertained in Great Britain reveals that almost all travellers don't trust hygiene in hotel rooms.
Bed linen dirtiest items in a hotel room
92% of hotel guests consider bed linens as the dirtiest items found in a hotel room, and 87% will check before use.
Almost half of guests will spend 30 minutes cleaning their own hotel room before use!
42% of all guests clean a hotel room before using it!
A survey conductedy by End of Tenancy Cleaning Company discovered that a staggering 42% clean a hotel room before using it!
Upon arrival, Brits claim they check the following five items the most for cleanliness:
Bed linens 87%,
Glasses and mugs 72%,
Remote controls 65%,
Telephones 57%,
Light switches 49%,
14% of Brits would bring their own fresh sheets and towels to a hotel
Other items considered "to be the dirties in the room" include
Upholstered chairs /sofas,
Decorative cushions /blankets,
Windows and windowsills,
Curtains and of course Carpets.
The survey also revealed how long British guests spend cleaning a hotel room before use:
46% spend half an hour
21% spend at least an hour
13% spend more than one hour
End of Tenancy Cleaning also asked those who cleaned their hotel room whether they bring their own cleaning supplies. 29% said they did, whilst 13% said they just asked the hotel for supplies.
Self Cleaning
Of those that said yes, it was then discovered the most common cleaning supplies hotel guests bring which include:
Wet wipes (58%)
Bleach or sanitiser (51%)
Fragrance spray or candles (33%)
Own glass or mug (26%)
Own fresh sheets and towels (14%)
Ivan Ivanov, Managing Director of End of Tenancy Cleaning, who also provides Coronavirus cleaning services, has commented on the findings: "It's quite clear that hotel guests are keen to inspect their own hotel room, even if they trust it to have been cleaned to the highest standard. The fact more than half are willing to do so, just goes to show how important it is for hotels to thoroughly clean the rooms before customers arrive and avoid complaints and issues of compensation if the standards are not met."