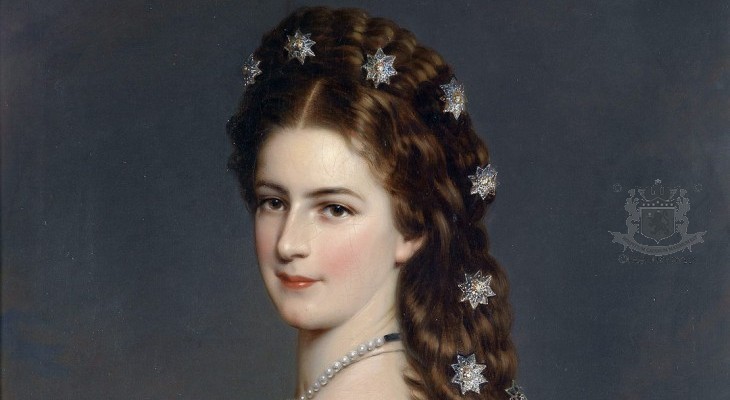 PERSONALITIES
Marketing Success: Sisi - the Travelling Empress
( words)
---
By Andreas Augustin
---
The arrival of a truly famous visitor leaves an indelible mark on the history of a hotel. Ultimately, it can influence the entire success of the enterprise, provided you have the right strategy, a smart marketing plan or simply enough patience. Say, approximately 100 years.
Reid's Hotel on the flower island of Madeira, Portugal, had to wait exactly 114 years to get confirmation of what could turn into one of the greatest marketing assets of the next century to come. Already spoilt by a long list of royal visitors, Nobel Prize winners and celebrities of all sorts, there was one mysterious guest whose arrival had remained a myth for the past century.

To put an end to all rumours:
We had saved Raffles Hotel from demolition in 1986 by discovering the long lost original building plans, we have given the Metropole in Hanoi its historic identity and are the "house-historians" for over 400 Select Member Hotels in the world. Now we were called to Reid's Hotel on Madeira. General Manager Sandro Fabris and his wife, Doris, the hotel's PR head, were tired of the unconfirmed rumours surrounding the stay of the much-discussed "Empress of Hearts", Elisabeth of Austria (immortalised by a series of Sisi - her nickname - movies, dozens of biographies, novels and recently by a musical, called "Elisabeth").
In the first weeks of its research, famoushotels' team of historians attempted to prove that Empress Elisabeth of Austria had even been at Reid's at all. Various contradictions suggested that Elisbeth (24 December 1837 – 10 September 1898) may have either stayed at a bungalow near today's Reid's Palace Hotel, or somewhere else altogether.
Our research took us to all the local newspaper archives, some of which have only recently entered the digital age. The island's leading archives and its best historians were also actively involved. Soon a first glimmer of hope appeared. Portuguese newspaper articles from 1893 established that the restless Empress, who travelled Europe and the Mediterranean countries, had booked a suite of rooms at "Mr Reid's New Hotel" ("New" because the hotel had only opened in November 1891) over Christmas 1893, planning a visit of 10 days.
In 1889, Elisabeth's life had been shattered by the death of her only son. The thirty year old Crown Prince Rudolf and his young lover, Baroness Mary Vetsera, were found dead, apparently having committed suicide. The episode came to be known as Mayerling, after the name of Rudolf's hunting lodge in Lower Austria. Rudolf was perhaps one of Elisabeth's last hopes that the dual Austro-Hungarian monarchy would ever change its politics. He offered fertile ground for his mother's liberal and, some might even say, revolutionary sentiments.
After Rudolf's death, the empress continued to be an icon, a sensation wherever she went. A long black gown that could be buttoned up at the bottom, a white leather umbrella and a brown fan to hide her face from curious looks became the trademarks of Austria's legendary empress.
Elisabeth saw no point in staying in Vienna, attending a court life that she could not influence. In her eyes, it was rather meaningless. Instead, the empress travelled restlessly across the Mediterranean, aboard her imperial steamers, either the Miramar or the Greif.
Her favourite places were Cap Martin on the French Riviera, where tourism had only started in the second half of the nineteenth century, Lake Geneva in Switzerland, Bad Ischl in Austria, where she would spend her summers, and Corfu. The empress visited countries no other northern royal at that time had stepped foot in: Spain, Morocco, Algeria, Malta, Greece, Turkey and Egypt and of course Portugal. Travel had become the sensation of her life and also an escape from herself.

Empress Elisabeth at Reid's.
By M. Markowski
The Arrival – Confirmed!
Sometimes she travelled incognito, making it even more difficult for historians to establish her whereabouts. But thanks to the combined efforts of local Madeira archives and the Austrian Court archives of Vienna, we can today confirm the following:
On 24 December 1893, precisely on her 56 birthday, the empress arrived at Funchal, Madeira, aboard the steamer Greif. British Navy ships in the bay of Funchal greeted her with an imperial salute and would continue doing so every morning for the full duration of her stay. It was also confirmed that Her Majesty was a guest at Reid's for various weeks in 1893–1894, occupying a suite on the ground floor of today's historical wing.
Correspondence between Elisabeth and her husband, Emperor Franz Joseph, increased during those years. The relationship between the Empress and the Emperor of Austria – shaken for various reasons – became platonic and warm. In the collected correspondence of HIH Franz Joseph, which we discovered in the Viennese archives, the Emperor gives his consent to her decision to move into the hotel. Franz Joseph sent her several letters, including one where he expresses his pleasure on hearing she has gained four kilos. Reid's kitchen obviously was as tempting then as it is today.
The Marketing Efforts:
Elisabeth has undoubtedly become a nineteenth century icon, often compared to Diana, Princess of Wales. She was considered a free spirit who abhorred conventional court protocol. She has inspired filmmakers and theatrical producers alike. And now she will inspire a hotelier!
Only a few snapshots of Elisabeth in her last years are left, taken by photographers who were lucky enough to catch the empress unaware. In the good old tradition of drawing or painting a scene, based on historical facts and careful research, we have asked artist Manfred Markowski* to create an impression of Elisabeth at Reid's.
Her suite of rooms is still there to this day and in due course a "Sisi" Suite will be established in an effort to create as much historical authenticity at Reid's as possible.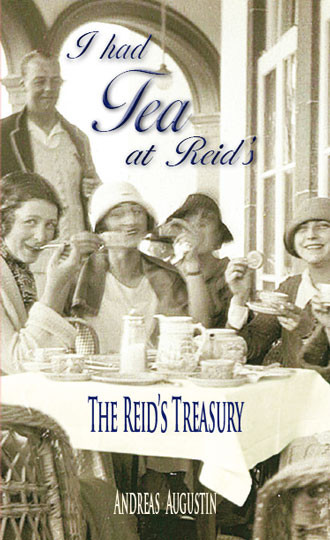 Tea At Reid's - An Afternoon Tea Companion, was the first book to mention all these details. It was published in 2008. And the collated history of Reid's Hotel (needless to mention - with an exclusive report about the exiting research results) came out in 2009 (REID'S PALACE HOTEL, MADEIRA in the library of THE MOST FAMOUS HOTELS IN THE WORLD®).
G.B. Shaw and Sir Winston Churchill already have their names on the doors of two fantastic suites at the hotel. Now the Empress of Austria "follows suite", so to say.
Andreas Augustin
Other hotels connected to Empress Elisabeth:
Sacher Vienna: her supplier of fine chocolate cakes.
Cairo - during her stay: Shepheard's Hotel, (no longer in existence)
Norfolk Coast, Cromer, during her stay: Tucker's hotel (no longer in existence)
Zurich - Baur au Lac, 1864, 1867 and 1894
Geneva - during her stay: Beau Rivage, here she died, stabbed to death in front of the hotel.
________
*Manfred Markowski, the cover artist: