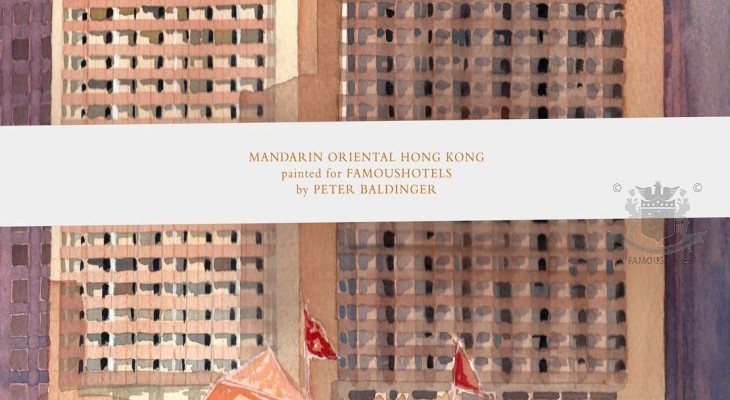 The Making Of Books
The Cover Artists
( words)
Valerie Marie O'Neill (1929–2010)

To commemorate the centenary of The Oriental Hotel in Bangkok, Melbourne born Valerie Marie O'Neill was commissioned to do a painting of the original hotel from a surviving postcard. This painting is on display at the hotel. It graced the cover of the first editions of the Oriental history book.
Valerie Marie O'Neill had studied under Sir William Dargie, eight times winner of the Archibald Prize for Portraiture. Dargie later called her the best portrait painter in Australia.
She was commissioned to paint Australian Prime Minister Harold Holt. In the 1970s Valerie settled into life in Bangkok where she painted portraits of several of the Thai princesses, which now hang in the Royal Palace, and of the Prime Minister, Thanom Kittikachorn.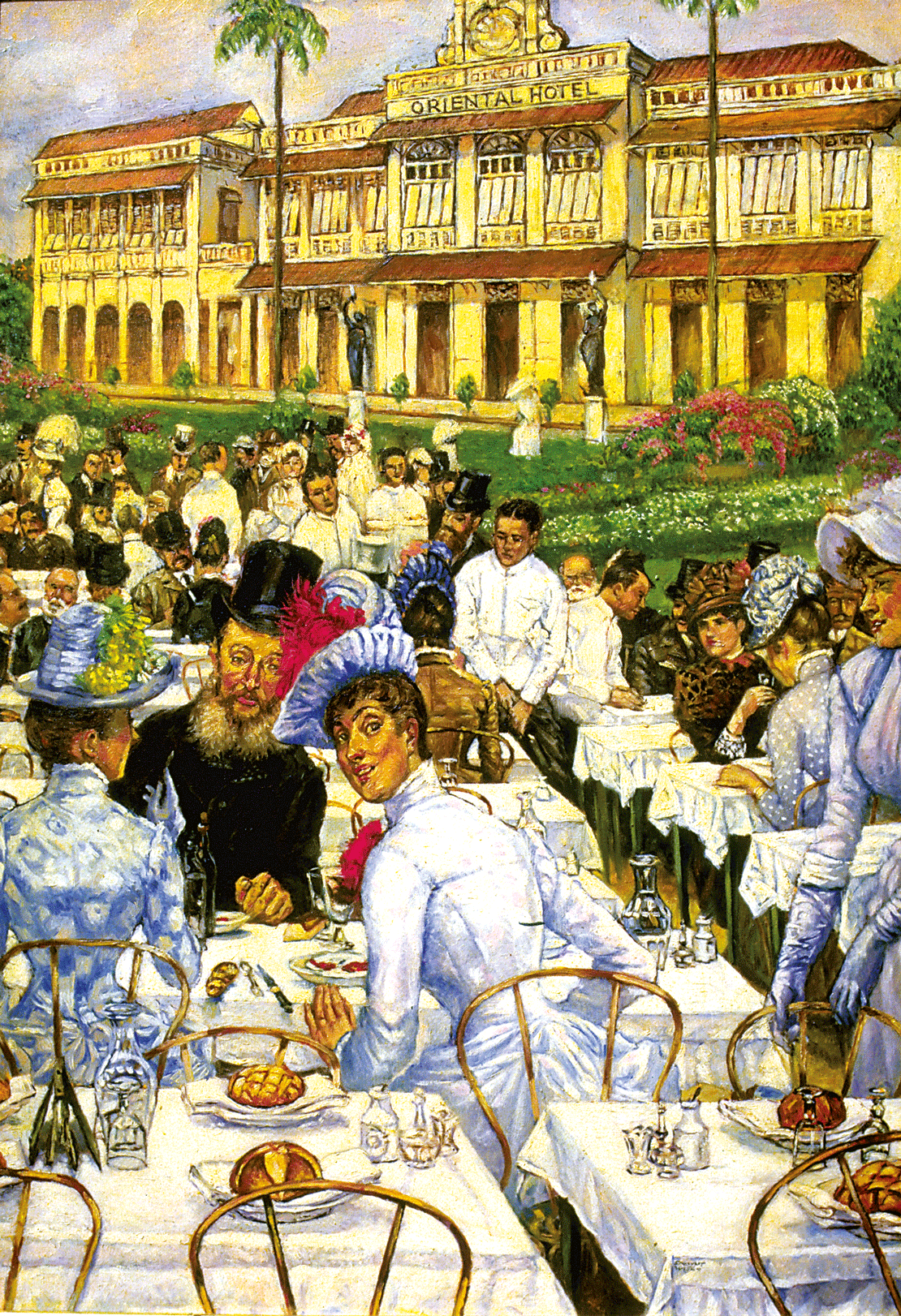 Valerie Marie O'Neill, The Oriental Bangkok around 1900
---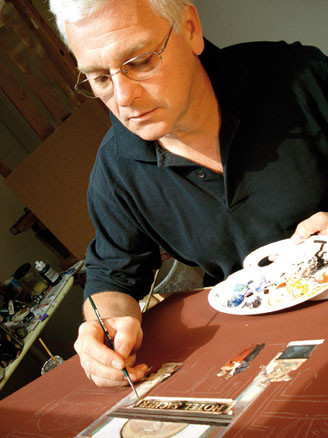 Manfred Markowski is not an ordinary artist. He steps in, when historic collections fail to support our immagination. In many cases we do not have the appropriate illustration for our covers. There rarely are original historical paintings showing the hotel of the past.
In a perfect blend of a contemporary approach of a historic subject, Markowski produced the cover of our book HOTEL SACHER WIEN.
His cover of the HOTEL RITZ in MADRID graces the private collection of the general manager of the house.
His cover of the GRAND HOTEL (ST REGIS) and the HOTEL EXCELSIOR, both in ROME, are part of the art collection of the houses.
---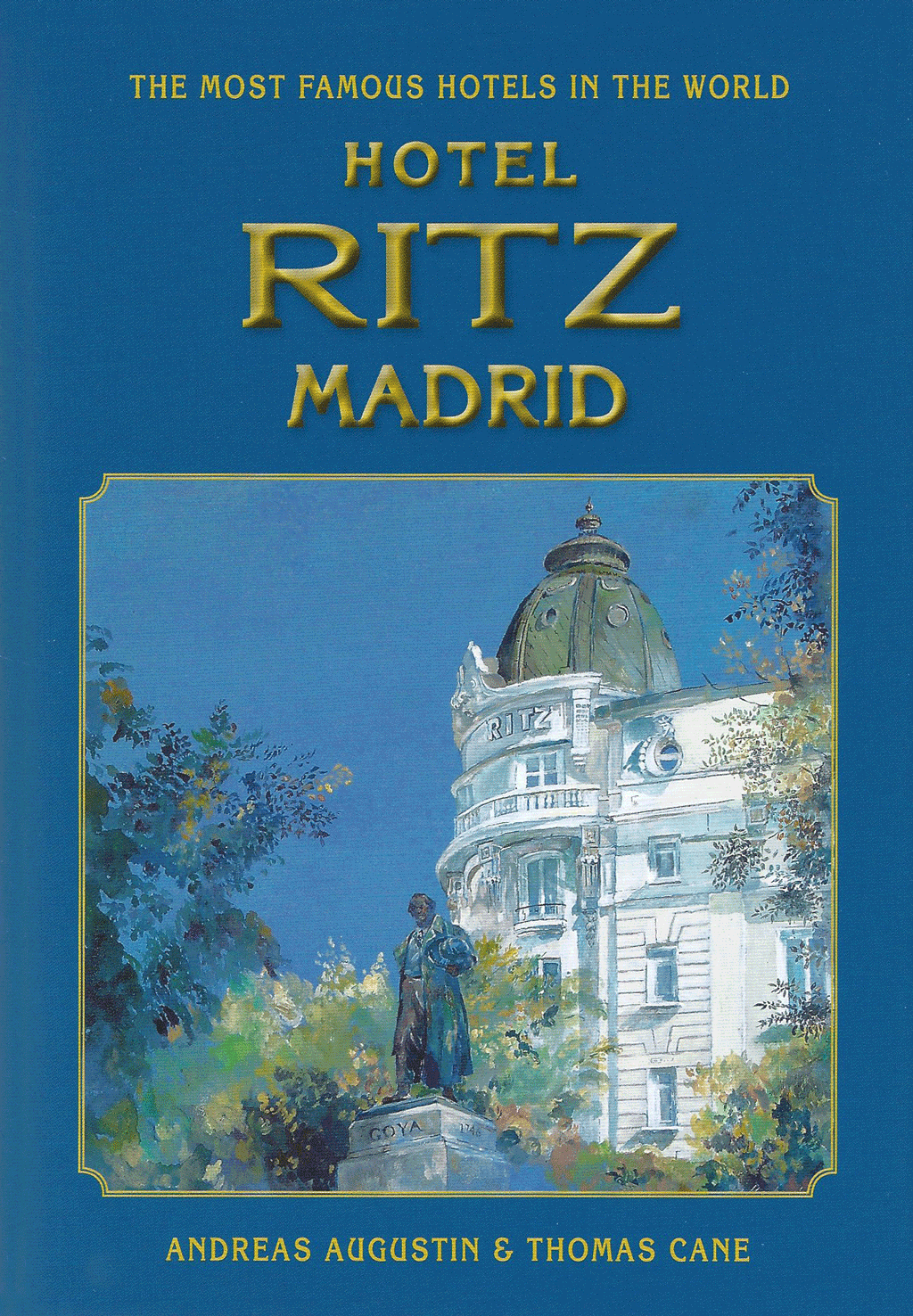 Manfred Markowski painted HOTEL RITZ MADRID – with Goya's statue in the gardens of the Prado museum in the foreground.
---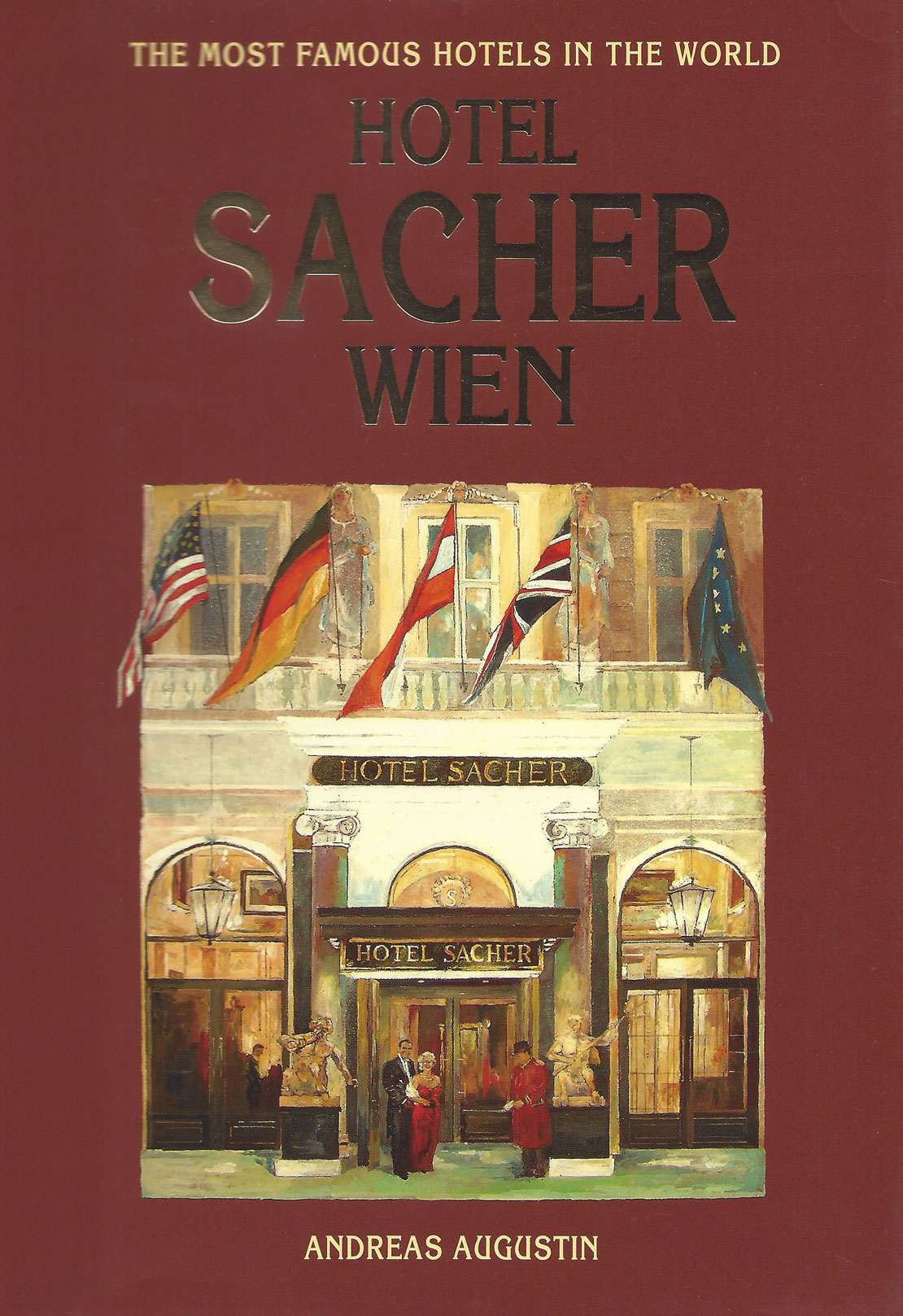 Manfred Markowski has also accepted an invitation to illustrate the book SCHLOSS VELDEN.
... with a summer (front) side ... and the winter back cover — what a brilliant idea to illustrate the fact that this hotel lives through two seasons.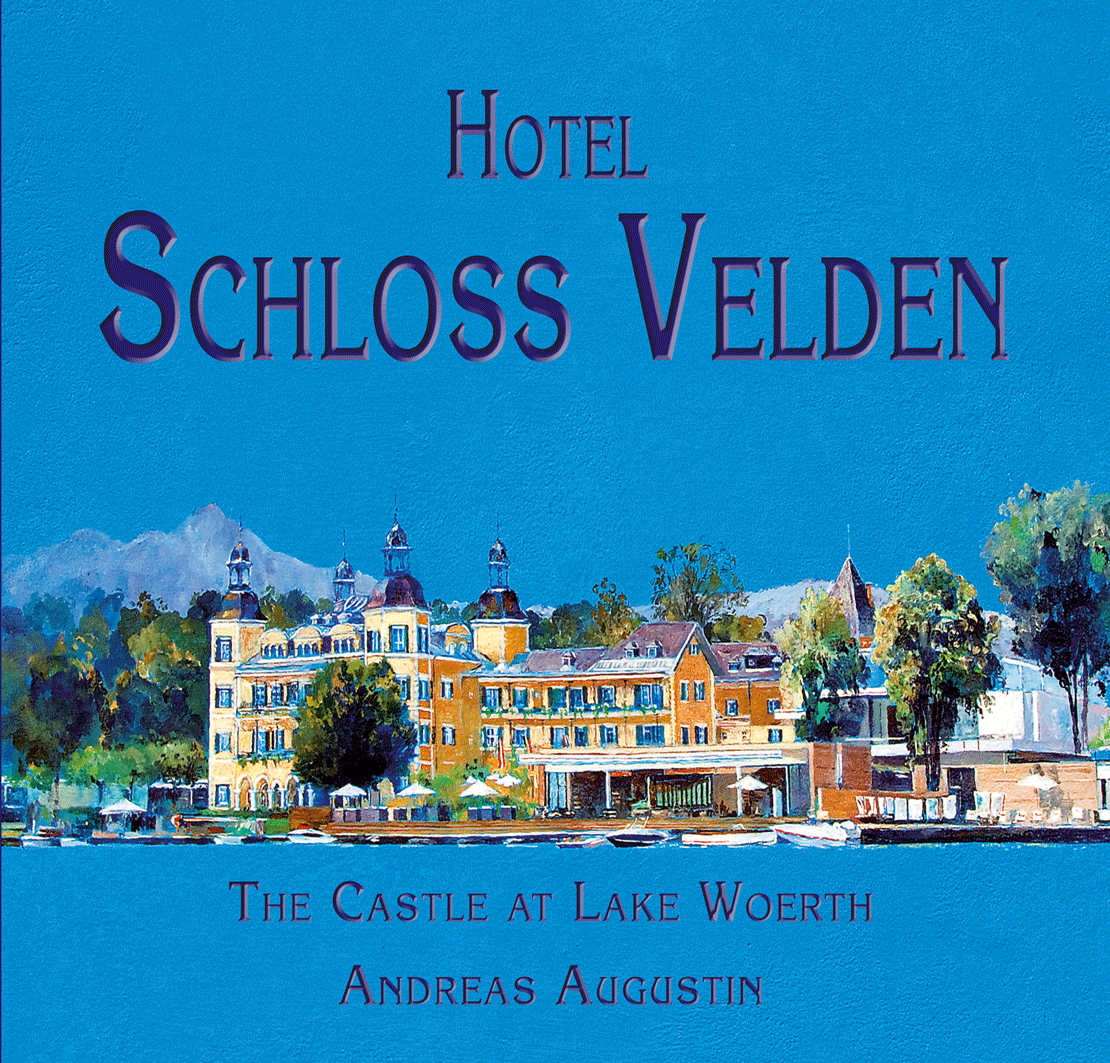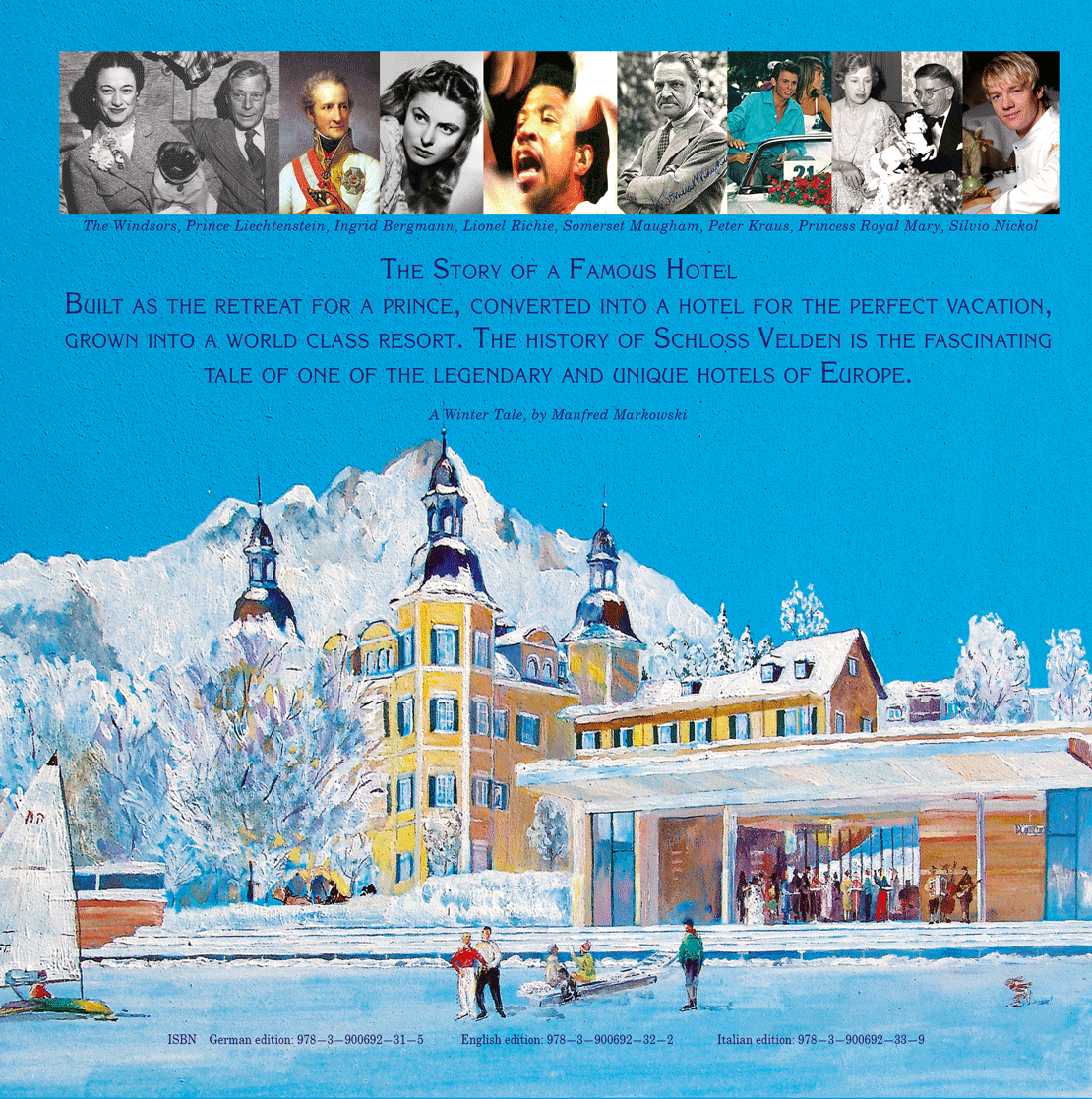 ---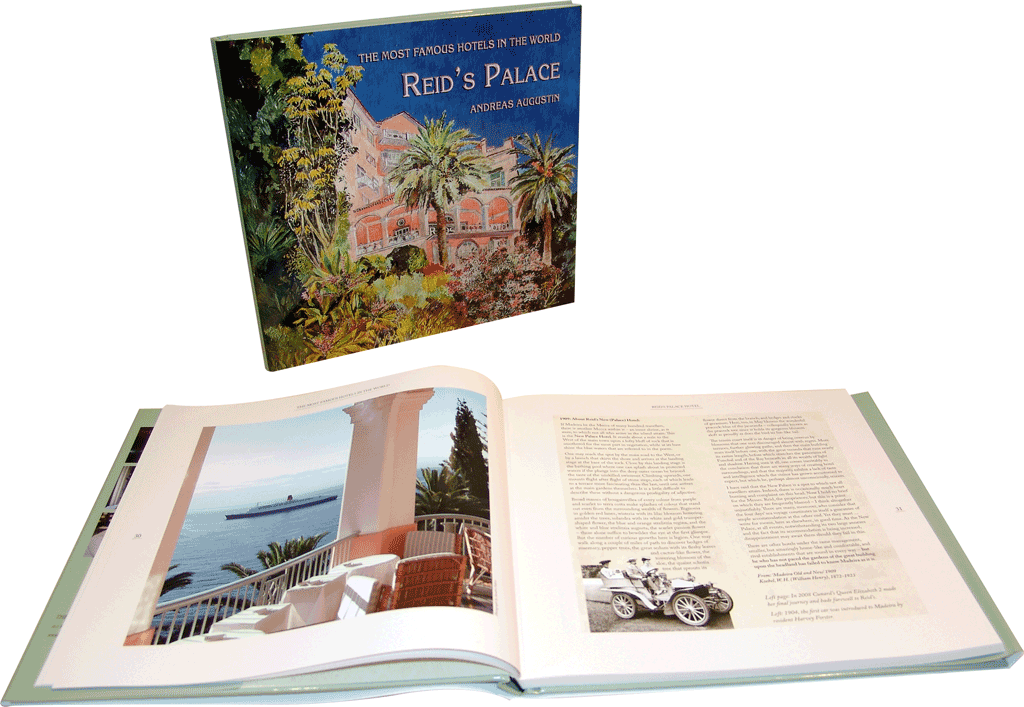 The book Reid's Madeira with a beautiful cover illustration by Markowski.
---
Peter Baldinger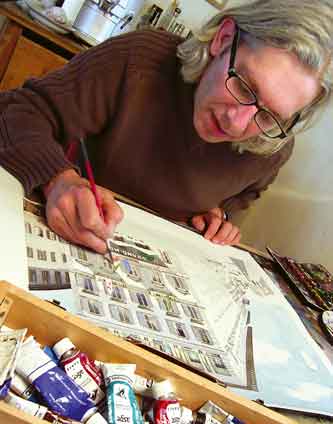 Austrian artist Peter Baldinger painted Grand Hotel Vienna, Grand Hotel Florence — and the Mandarin Oriental in Hong Kong ( below).
---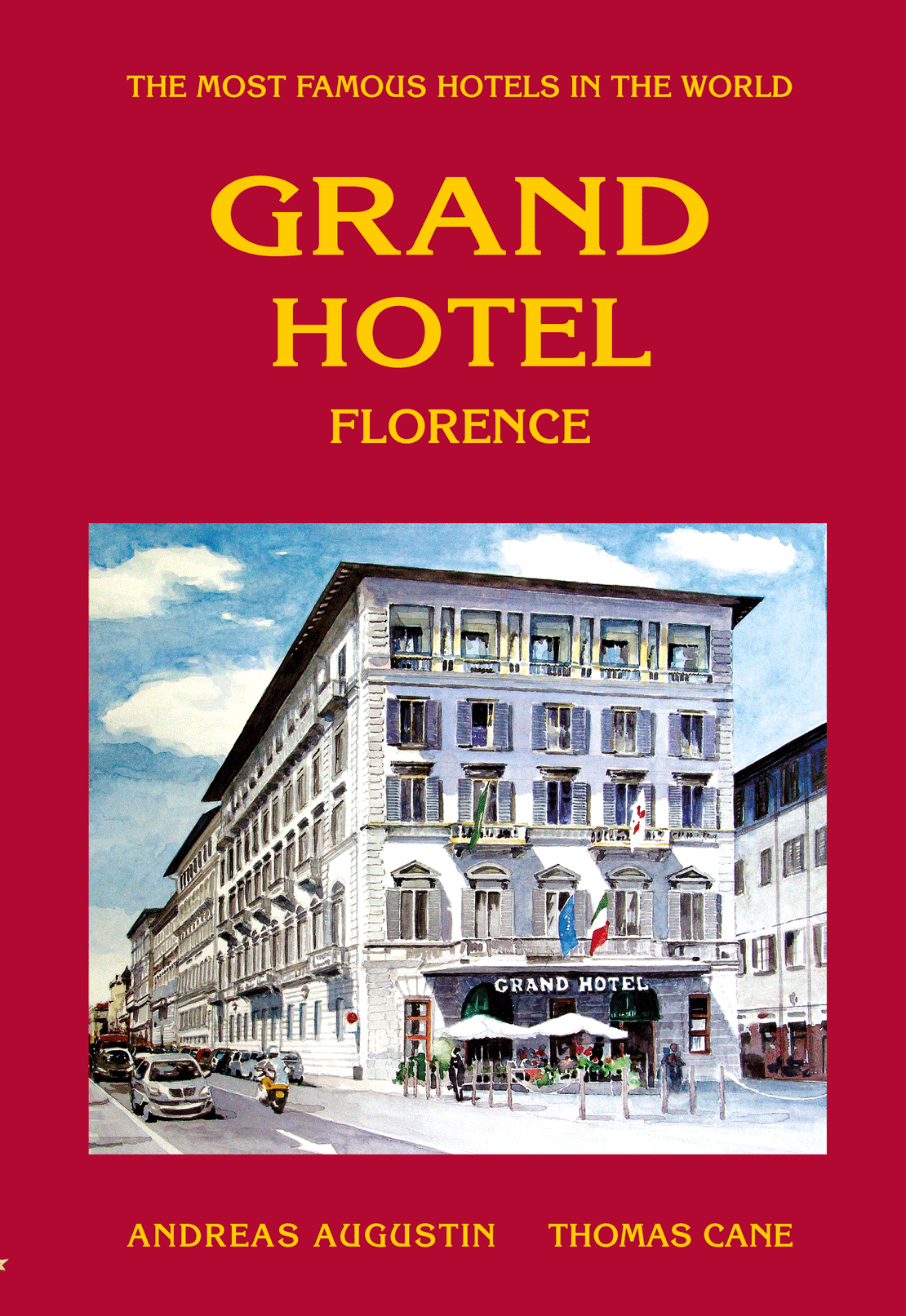 ---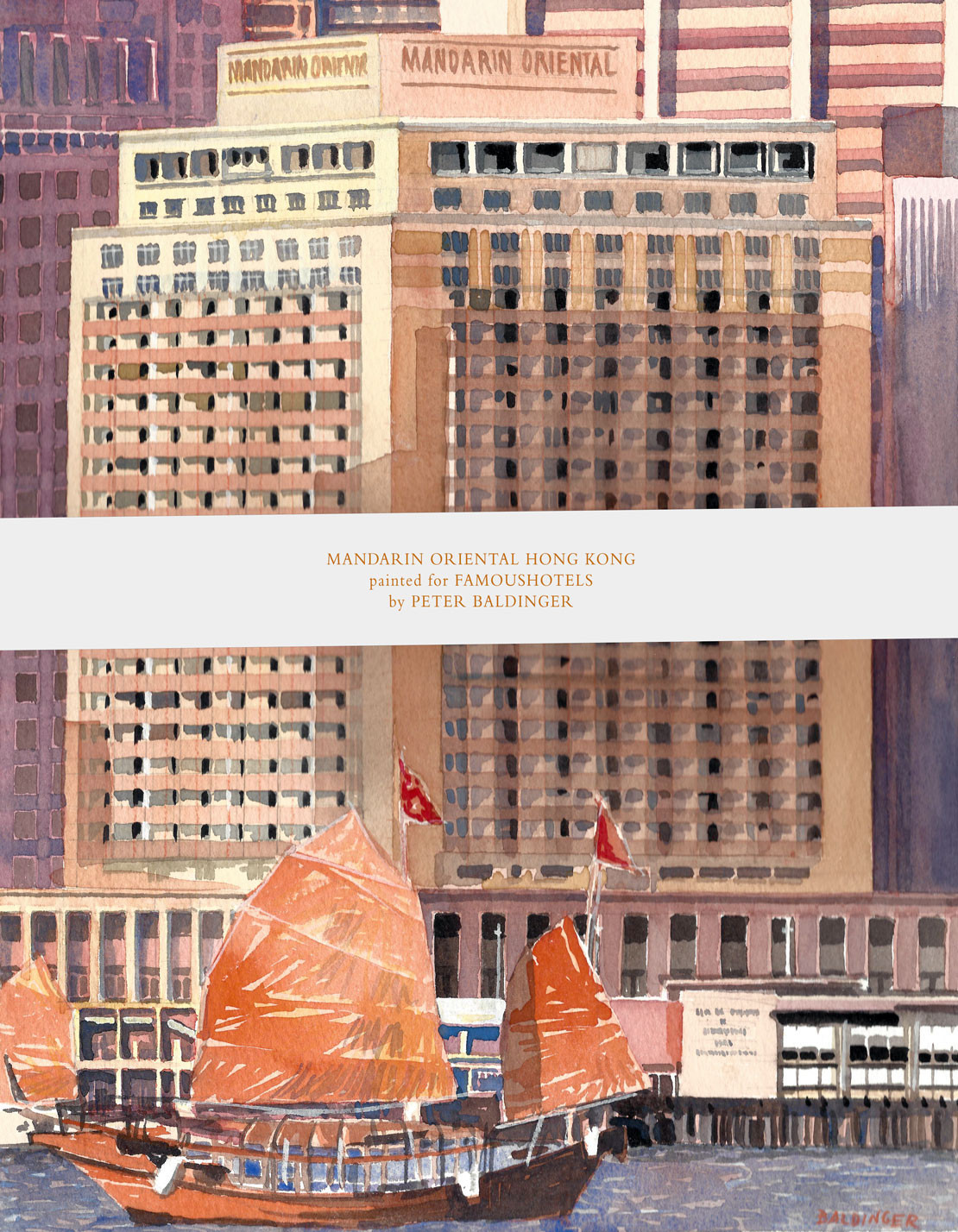 ---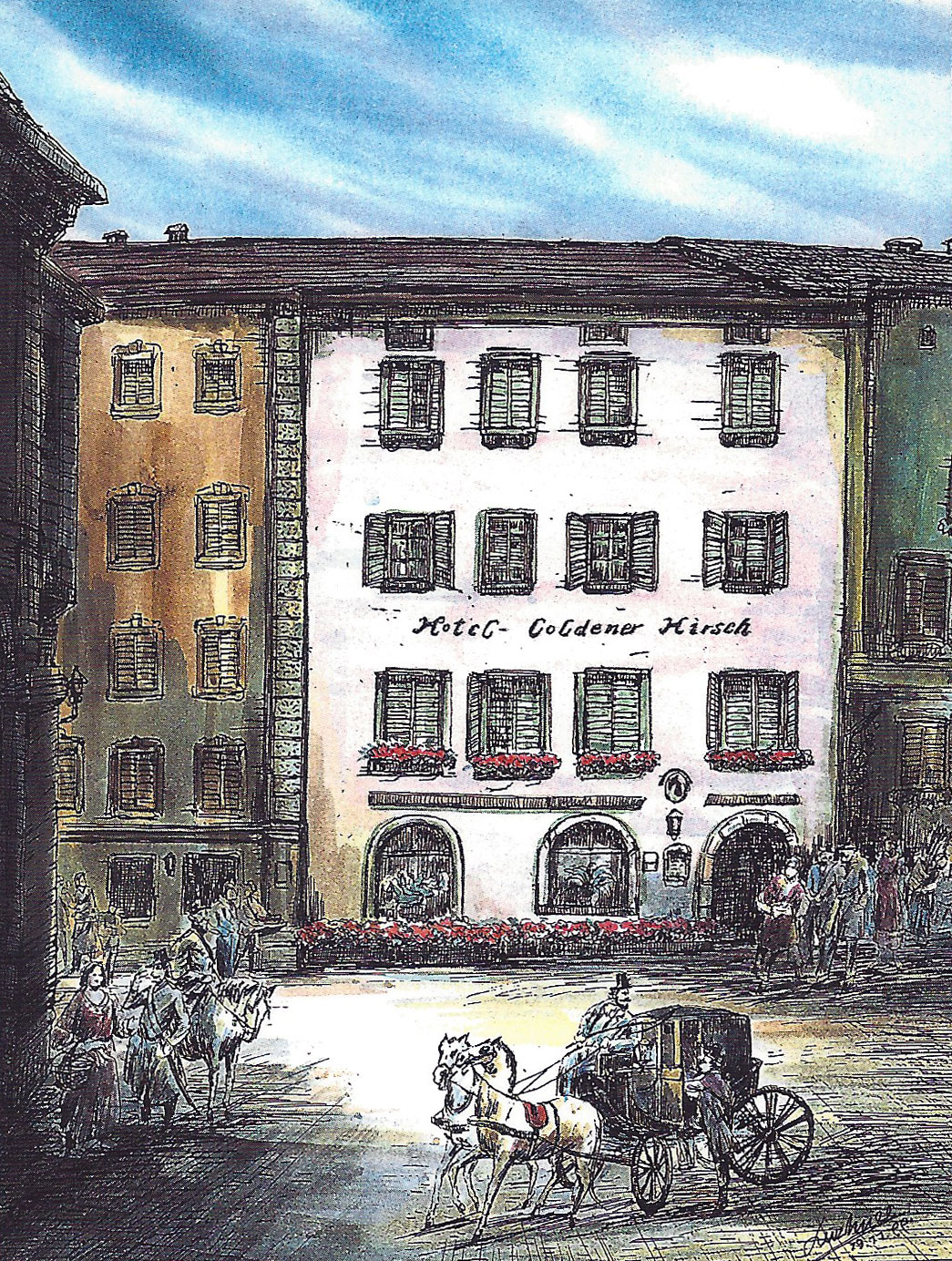 Cover for GOLDENER HIRSCH SALZBURG by Lu Zhi De.
---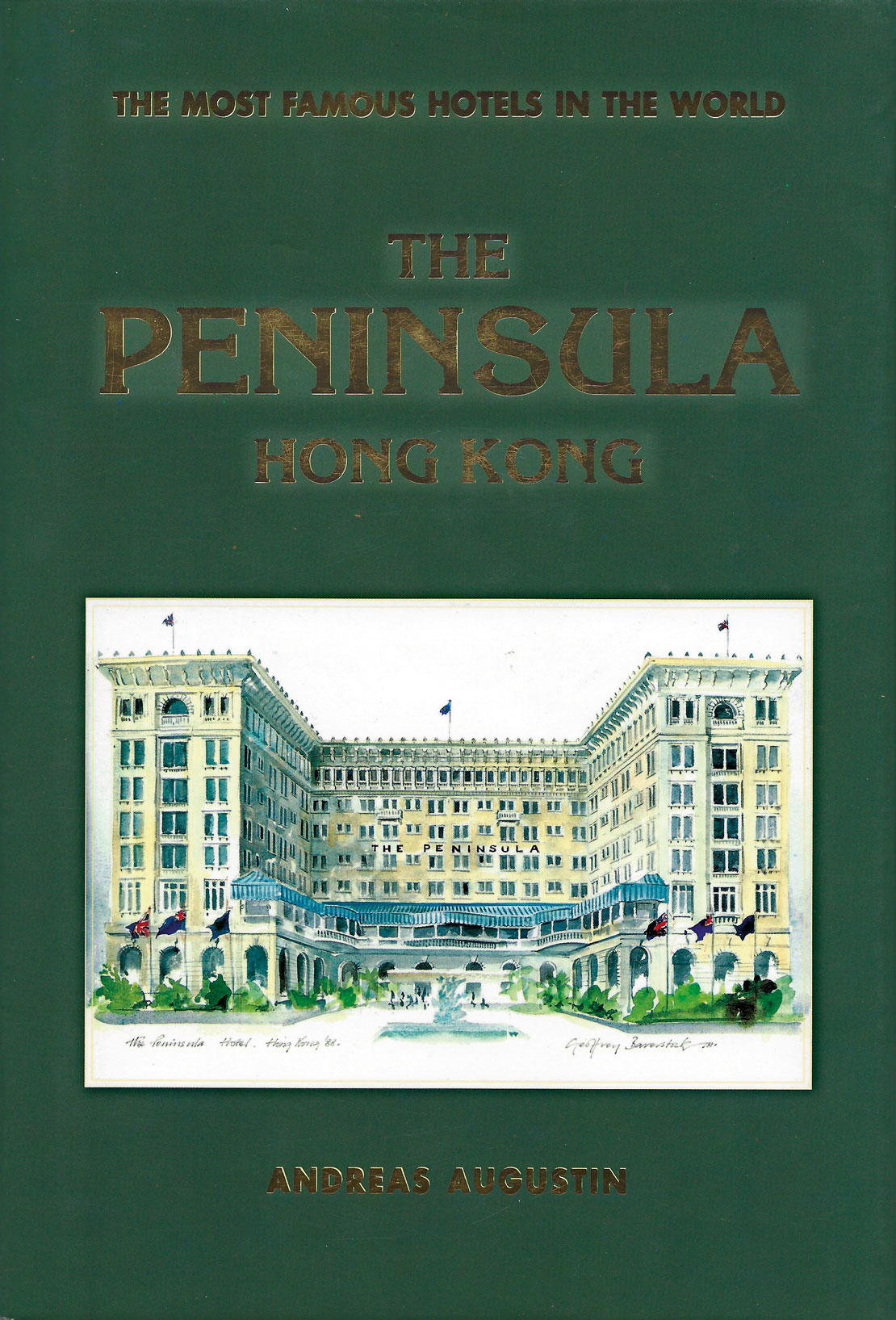 Geoffrey Baverstock painted the cover for THE PENINSULA HONG KONG
---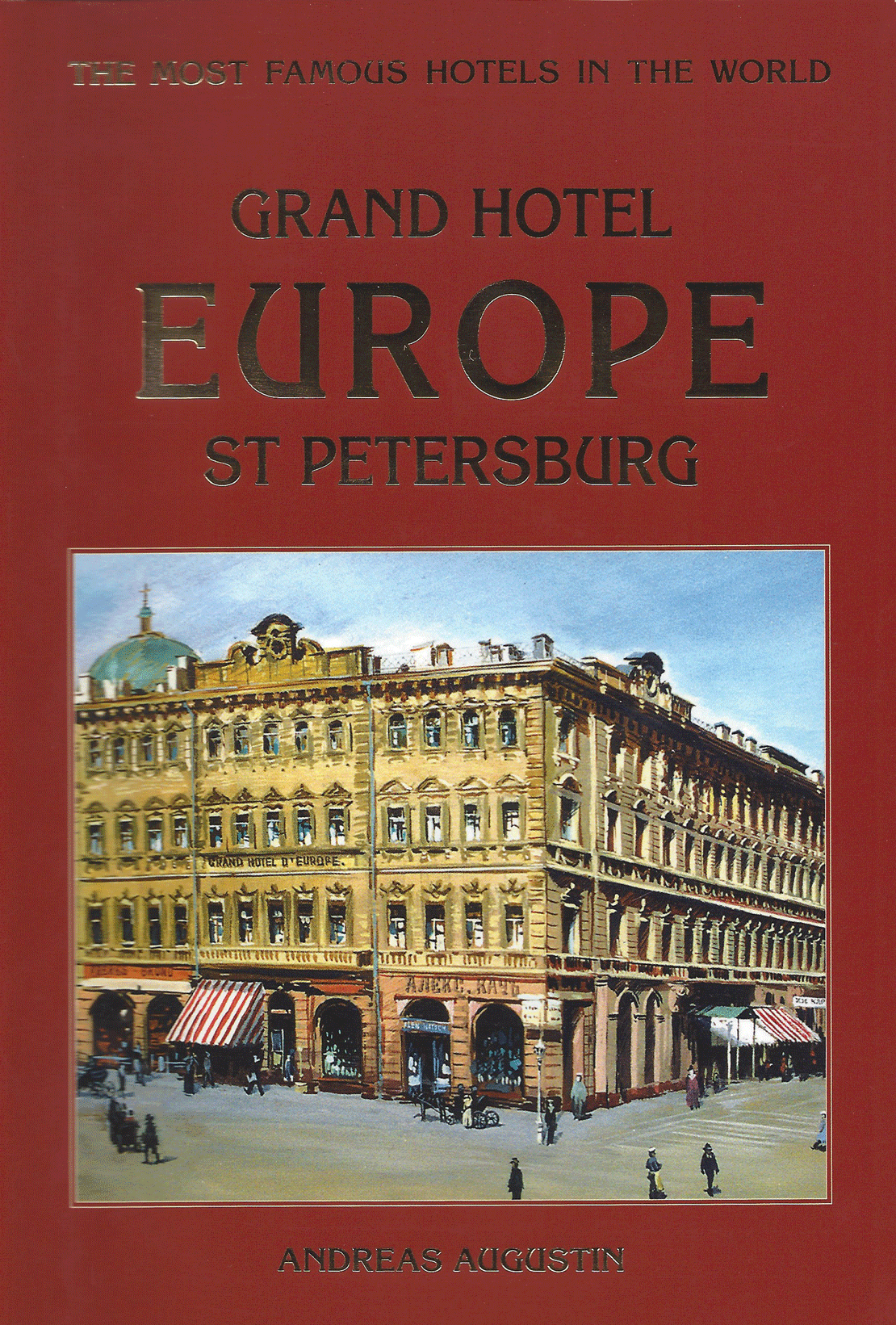 Evgeniy Rusinov painted the Grand Hotel Europe, St Petersburg, Russia.
to be continued ...