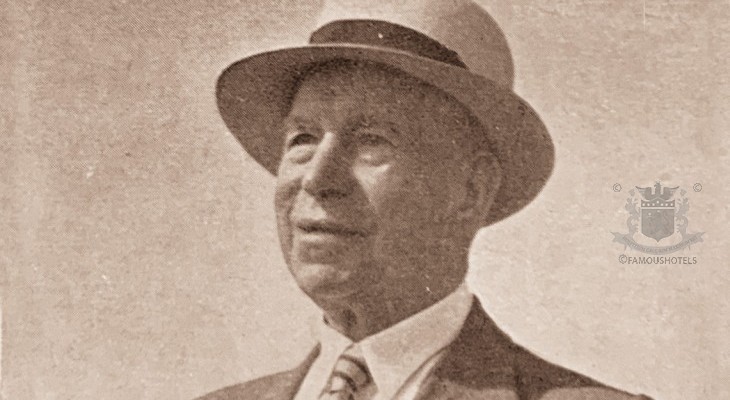 Adrian Mourby
Wild Bey of Cairo
( words)
WILD BEY
Adrian MOURBY
---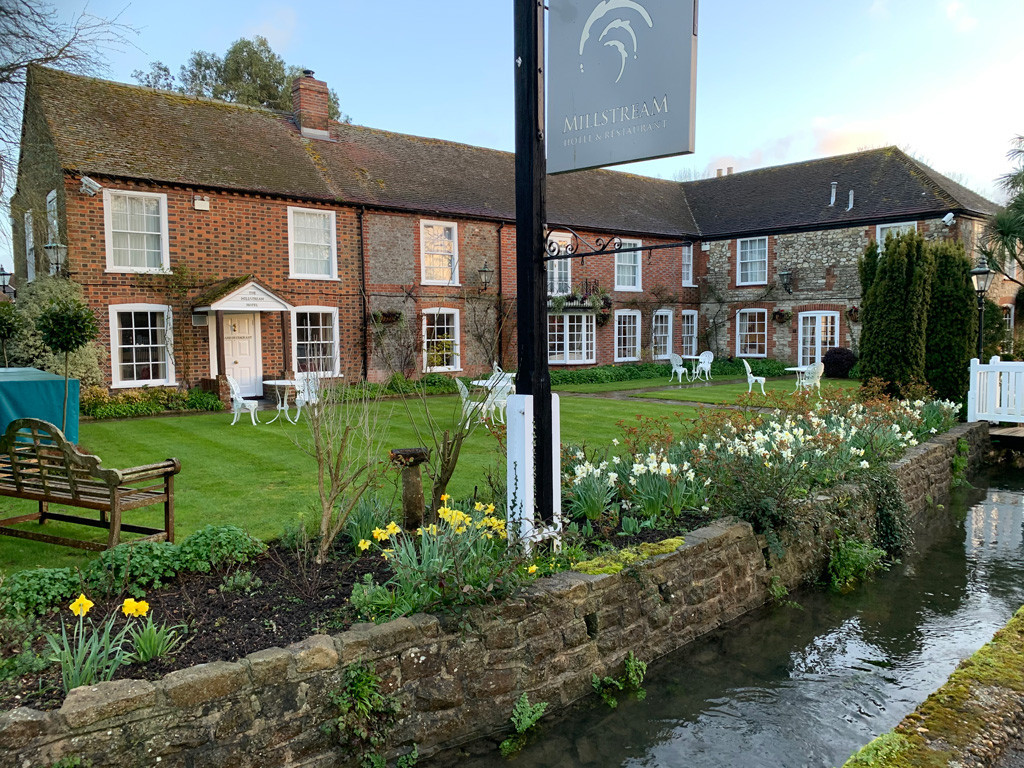 I recently stayed the night in a small hotel in Sussex called The Millstream. It was very pleasant, calm place formed out of several low-rise cottages. The greatest excitement occurred in the middle of the night when a remnant of the last transatlantic storm hit the sleepy village of Bosham in the middle of the night and blew my French windows wide open. The net curtains went wild like demented souls waving their arms in the half-lit bedroom.
The next morning I met with Tom Sherlock, who with his wife is one of the managers of the hotel. I'm always interested in hotel families. Hoteliery is often runs in the blood, as with circus families. It turned out that Tom did not come from a hotel family but his wife Clare, daughter of the The Millstream owner, John Wild most certainly did. Clare's great-grandfather was Auguste Wild. The Auguste Wild.
To those of you who do not know of Wild Bey, as he was called in Cairo I will readily admit I did not know of him either, although I quickly realised I should have. That morning Tom kindly loaned me a copy of Auguste's memoir of his dramatic years as one of the great hoteliers. It was written in 1952 and its title was Mixed Grill in Cairo.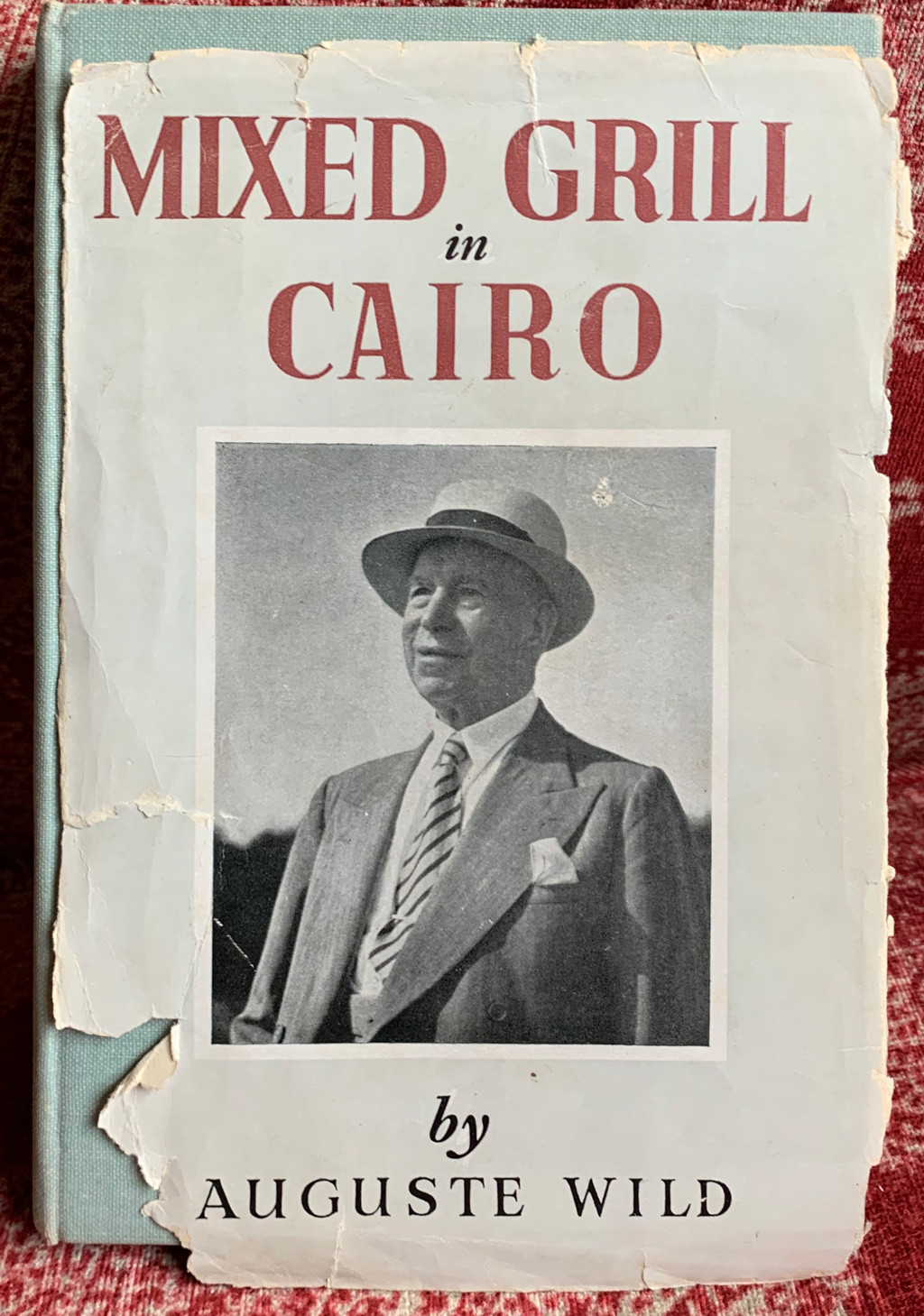 Auguste Wild was born in Alsace-Lorraine in 1869. Twenty-nine years later he became General Manager of the Savoy Hotel in Cairo. He did so learning his trade along the way as a waiter at London's Café Royal and then being appointed receptionist clerk at the Baur au Lac in Zurich. By 1894 Carl Kracht, son-in-law of the legendary Herr Baur, had promoted Wild to be manager of that great hotel. Wild was only 25 and was the first manager of the Baur au Lac who was not a member of the family.
Auguste Wild also has the distinction of introducing the American idea of private bathrooms to the Baur au Lac. In his memoirs Auguste Wild later wrote of Herr Kracht, his mentor "his wise and experienced guidance helped me through the early years."
Four years after moving to Zurich, Auguste Wild was appointed General Manager of the Savoy in Cairo. The job offer came direct from George Nungovich, known in Cairo as Nungovich Bey (Bey was a title one rung below a pasha and also the honorific given to the son of a pasha). Of George Nungovich Wild wrote "beginning with nothing he became the owner and organiser of a chain of first class hotels"
At this time the Mena House Hotel dominated Cairo because of its proximity to the pyramids. According to Wild, the other important hotels in the late 1890s were The Continental, (known for its propriety) the Angleterre (known for its sobriety) and Shepheards Hotel which was known "for notoriety". But the Savoy Hotel was simply the best in Cairo in Wild's opinion and he intended to make it better still.
Wild was very, very good at his job. As a result the Crown Prince of Prussia became a friend. In 1912 the Kaiser's son left the Crown Princess Cecilia at the Savoy in Wild's care while he went on to business in India. Unfortunately, a few days later the Crown Princess objected strongly to how M Caillaux, former Prime Minister of France looked at her at dinner. Soon Caillaux and the aide de camp to the Crown Princess had challenged each other to a duel. A potential international incident of catastrophic proportions had arisen at the Cairo Savoy. Auguste Wild had to calm both sides down by insisting (tactfully and speciously) that the incident was all his fault for arranging their tables inappropriately. Of course it wasn't his fault, but fortunately both sides of the conflict esteemed him and did not really want to cause problems.
Other guests at the Savoy just before the Great War of 1914-18 included Princess Caraman-Chimay (the American heiress, Clara Ward) and her Bohemian lover János Rigó, a gipsy violonist, whom she had met in Paris . The Princess set out to scandalise Cairo with their affair, according to Wild, and it sounded as if she definitely succeeded.
Albert, King of the Belgians was also a significant guest. According to Wild the surly monarch spoke to no one in the hotel except to tell Wild himself to lower the Belgian flag from the roof of the Savoy "otherwise I shall leave immediately".
A frequent guest before the Great War was Sir Ernest Cassel, the financier, philanthropist and friend of King Edward VII. According to Wild, Cassel treated the royal suite as if it were his own private property and Wild was always wary of renting it out to others in case Cassel turned up.
Unfortunately Cassel was also mean. He would not pay his Egyptian dragoman, Ibrahim 100 piastres which was the daily rate when travelling in Upper Egypt. Ibrahim complained to the kindly Wild that Cassel only gave him 50 piastres, the "easy" rate that applied in Cairo but Wild Bey could not move Cassel.
On one occasion Cassel brought Mrs Keppel, mistress of Edward VII and the young Winston Churchill (fresh from his South African exploits) as guests to the Savoy. On this occasion Sir Ernest insisted on a discount because he was not travelling with a courier (which normally added 10% to a bill at the Savoy). It is clear from the memoirs that Auguste Wild was surprised that Cassel, a man renowned for his philanthropy could be so cheap but these memoirs are far too discreet to make that point directly. By all accounts Sir Ernest got his discount, of course he did.
Mixed Grill in Cairo provides a fascinating footnote to thoe years of great hoteliery before World War One. In that terrible conflict Wild saw his Savoy taken over as the British Expeditionary Force's GHQ. General Allenby and T E Lawrence held a very important conference there in 1917 about the future of Ottoman territories after the end of the Great War. And we are still living with its consequences.
Wild's memoirs were written in 1952/3 when he was in his early 80s and running the Highcliffe Hotel in Bournemouth and also the Royal Court Hotel Sloane Square.
Auguste Wild's grandson, John Wild bought the Millstream Hotel in 1977. At that time it was a 12 bedroom coaching inn. Forty-three years later it is a now a 35 bedroom hotel that John's daughter and her husband run. I handed back their copy of Mixed Grill in Cairo with some reluctance. It was a fun read. This is a rare book but if you get the chance to buy a copy, do. Wild Bey sailed handsomely through a great era in the history of grand hotels and what he remembered of that time is a fascinating read.
END