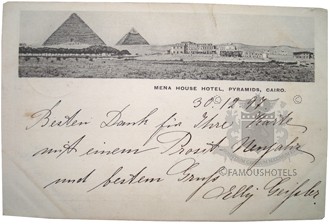 Andreas Augustin
Feuilleton 341 — Why not in the Grand Style? This winter: Egypt
( words)
The elegant travellers meet at the Mena House near the Great Pyramid in Cairo, Egypt, in 1898.
You should book now for winter, Christmas is almost sold out!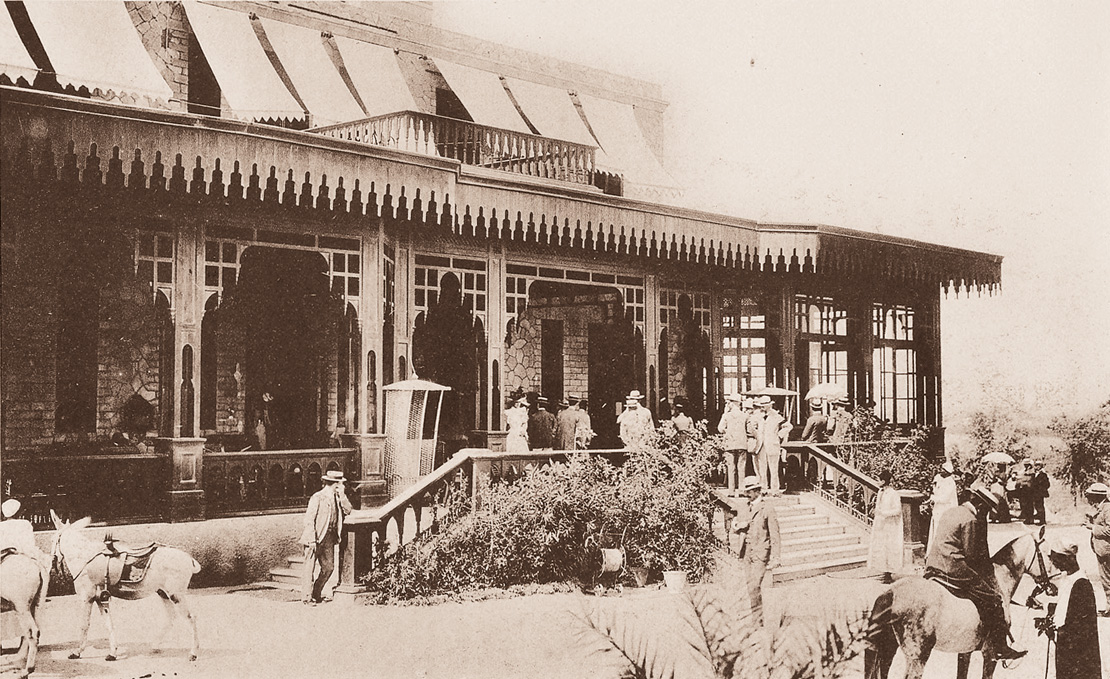 ---
My dear Friends of The Most Famous Hotels in the World,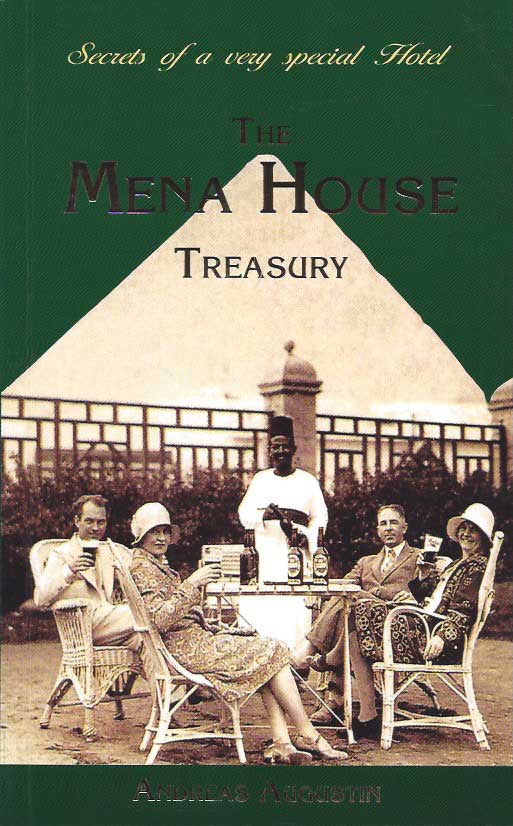 With autumn / fall looming over the horizon, days are getting cooler, and so we are all looking forward to winter — but maybe in warmer places. We like to go South. Why not – in the classic style of the grand tour – to Egypt this year?
The dry air of the dessert is perfect to spend some weeks there. When you are travelling South, you are actually going up the Nile. Back to Cairo, you visit the Great Pyramids, and wake up at the Mena House. Mornings at the Mena House are tennis or golf; mornings are swimming; mornings are a cup of fresh peppermint tea at the lobby. A brisk walk up the ramp to the Great Pyramid is a perfect exercise. Dinners are at the pool or in the Mogul Room, the best Indian restaurant west of Mumbai.
For us, producing a book like the Mena House Treasury was a matter of years of research in dusty Egyptian archives, in Paris, in London, to an attic in the North of Scotland, in the house of a great-granddaughter of the first manager of the hotel: all this was comparable to an archaeological dig. In addition we were challenged to verify its correct age and a legend: the story that the Mena House was built on the spot where once an old Khedival hunting lodge had stood.
The book also sheds light on the correct history of Verdi's Opera Aida, the Secret of the Sphinx and the rise of Egypt as a leading tourism destination. The history of the Mena House is the story of modern Egypt.
Read the "Making of..." here.
I wish you a splendid day
Yours - as always
Andreas Augustin