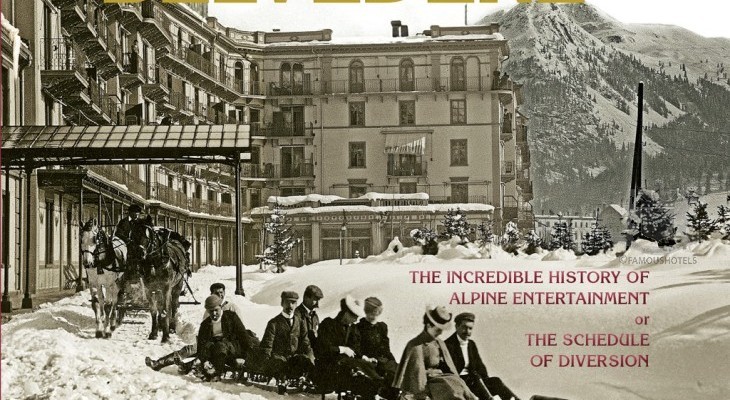 Feuilleton
Weekend Feuilleton 'The incredible History of Alpinie Entertainment', or 'The Schedule of Diversion'
( words)

Dear Friends of The Most Famous Hotels in the World,
Dear Readers,
What have Sir Arthur Conan Doyle, Robert Louis Stevenson, Peter I. Tchaikovsky, Angela Merkel, Prince William and Bill Gates in common? They all patronised one of the greatest Swiss temples of hospitality, the Grand Hotel Belvédère in Davos. It is once a year, for five days, hotspot and madhouse of the world of finance, politics and arts (during the WEF = World Economic Forum), but 360 days a pagoda of tranquil elegance.
The hotel in the Swiss Alps' history dates back to 1875. It became the cradle of alpine entertainment, almost a quarter of a century before all the other legendary Palaces of the Alps have started thinking about it. First skiing, first tennis courts, first skating; croquet, golf, ... Robert Louis Stevenson spent one, Sherlock Holmes author Conan Doyle even two seasons there. I mean: they lived there – sometimes for years!


This 140 pages book – fresh from the press – is packed with the history of this famous valley, its development from the cure of deadly tuberculosis to the centre of alpine entertainment. Famous guests, artists, writers appear in this string of episodes, a series of pointed snapshots — the "Schedule of Diversion".
It is available in German and in English.
---
I wish you a safe journey
Yours
as always
Andreas Augustin