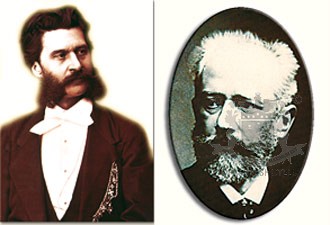 HOTELS
Tchaikovsky & Strauss at Grand Hotel Europe
( words)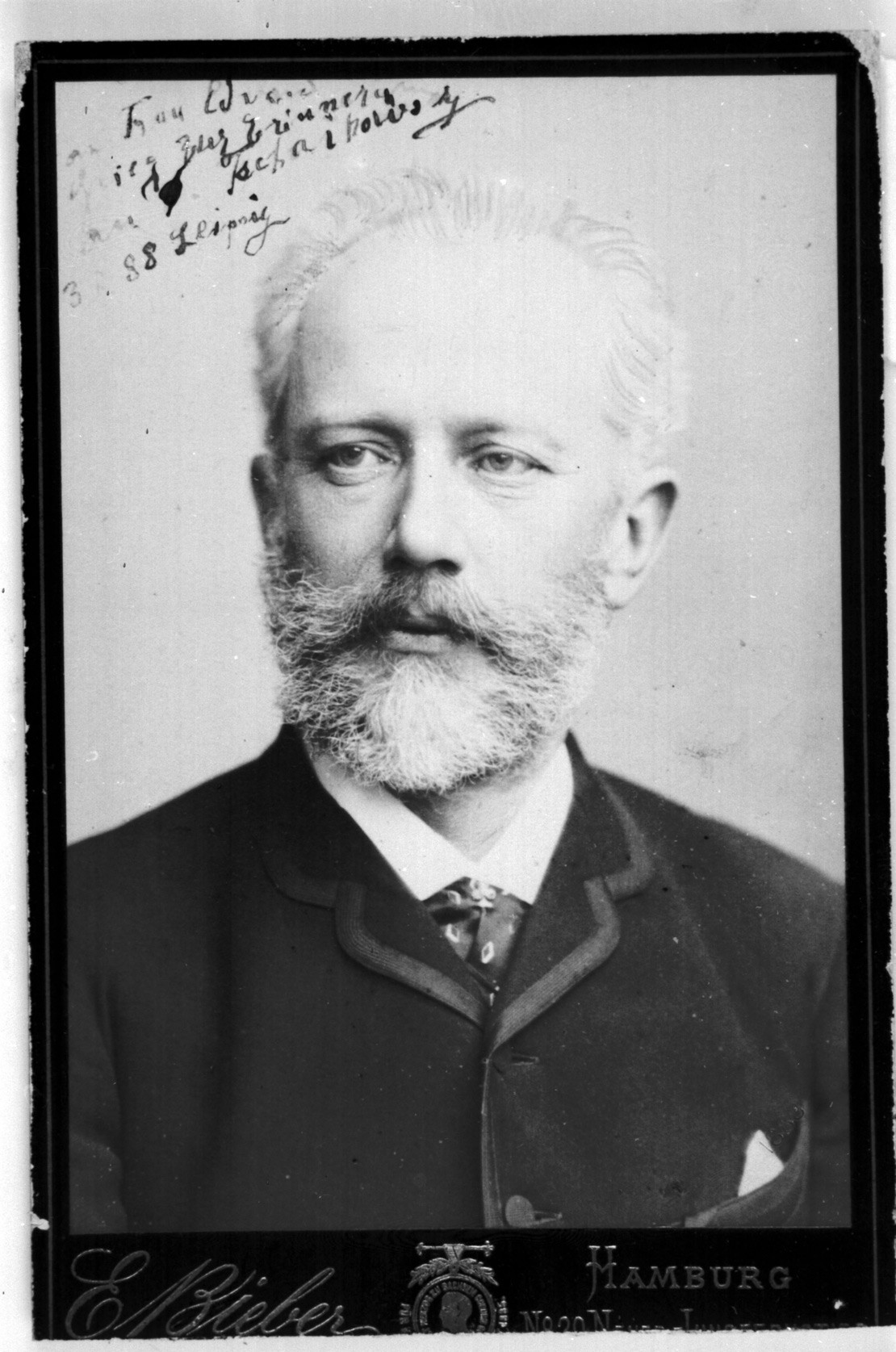 Pyotr Ilyich Tchaikovsky (1840–93) got married on 6 July 1877 and arrived in St Petersburg to introduce his wife to relatives. 'We put up at Evropeyskaya*),' he wrote to his brother. 'Very good, even luxurious.' Unfortunately, it was not to be a happy marriage: 'She is loathsome to me in every sense of this word,' he said about his wife soon afterwards. After a few months the marriage broke up.
Tchaikovsky returned nine years later, at the same time when the King of Waltz, Johann Strauss, stayed at the hotel. His ballet Swan Lake had its world premiere in St Petersburg, and other works such as The Sleeping Beauty and Nutcracker are synonymous with the word ballet. His work includes six symphonies and two piano concertos. Of his eleven operas Queen of Spades and Eugene Onegin are regularly performed at all grand opera houses.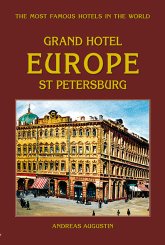 The book: Grand Hotel Europe
In April 1886, Tchaikovsky's great supporter Johann Strauss, II. visited St Petersburg. He had been the first to present an early work of the young Russian music student to a broader public in 1865. I will tell you the story in a second. He arrived on 7 April at 8.40pm by train from Berlin via Hamburg. Strauss was in the company of his future wife, Adele. He stayed from 7–23 April at the Evropeyskaya, occupying 'comfort room' No 26. He rehearsed and finally performed various charity concerts and his latest (1885) operetta, the Gypsy Baron. Strauss, who had spent eleven summers in the mid-1800s entertaining St Petersburg high society at Pavlovsk's musical train station, certainly still remembered Olga Smirnitskaya. In 1858 he had a stormy love affair with her. Today nearly a hundred letters written between them still exist; a wonderful testimony of this tragic romance: in the end the 'lower class' Viennese musician was not allowed to marry the upper class Russian girl.
During that time Strauss had established a close relationship to the ruling family. Tsar Nicolas I's youngest son, Mikhail, himself a skilled musician, became very close to the Viennese. He even displayed his talent publicly, occasionally playing violin in Strauss' orchestra at Pavlovsk. Several of Strauss' compositions were written for the tsar and his family. Opus No. 107 was written in honour of Tsar Nicolas' and his sons' visit to Vienna in 1852. 'The Coronation March' was the first of Strauss' works to be played in Russia, written in honor of Tsar Alexander II's ascension to the throne and his September 1856 coronation.
Strauss can also be credited for bringing Pyotr Ilyich Tchaikovsky to the world stage. While still in school as one of the first students of the St Petersburg Conservatory, the young Tchaikovsky became a favorite of Professor Anton Rubinstein. In 1865, the professor brought Tchaikovsky's school project 'Characteristic Dances' to Strauss' attention. Strauss quickly recognized the budding genius in the piece and gave Tchaikovsky his first public concert. On 11 September 1865, to the envy of his schoolmates, Tchaikovsky conducted to the crowd's delight*. From that moment, he was destined to become one of the world's greatetst composers.
In St Petersburg, Strauss wrote many world famous pieces, like the Tritsch -Tratsch Polka, the Persian March, the Egyptian March and the Train de Plaisir. Strauss' 11 magical summers at Pavlovsk were crowned by the composition 'Russian March Fantasia' (written for Tsar Alexander III.).>
From the book: Grand Hotel Europe, St Petersburg, by Andreas Augustin.
*) Evropeyskaya: the Russian name for the hotel, which today is called Grand Hotel Europe, then it was called Grand Hotel D'Europe.