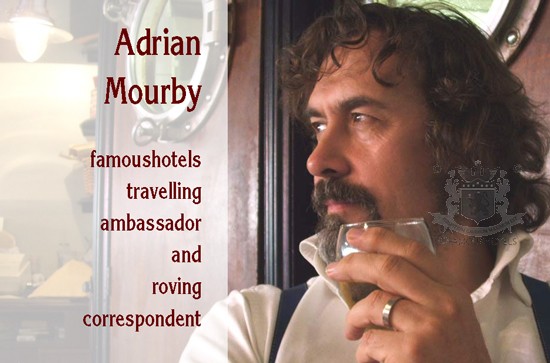 Adrian Mourby
Mourby of Landmarks
( words)
In the late Victorian period, north London was like a series of launchpads. A string of great railway stations stretched in an almost straight line from Paddington in the west to King's Cross in the east.
Euston was here, as was St Pancras and in 1898 the last of North London's Big Five was completed. Marylebone Station was the London terminus of the Great Central Railway, a company that had just received permission from Parliament to run trains from the north of England – Sheffield, Leeds and Barnsley – into the centre of London.
The chairman of Great Central Railways, Sir Edward Watkins (1819-1901), had a dream of extending his new line into Kent and then France via a Channel Tunnel that he had planned. Of course at Marylebone Road there would have to be a great railway hotel to match those at St Pancras (the Midland Grand Hotel) and King's Cross (the Great Northern Hotel).
Unfortunately the company ran into financial problems even before work on the Great Central Hotel could begin, and the station ended up with only four rather than eight platforms. Today it is the most modest of North London's Big Five, a pretty, almost suburban-looking low-rise station in red brick with Dutch gables designed by Henry William Braddock, a civil engineer for the Great Central Railway Company.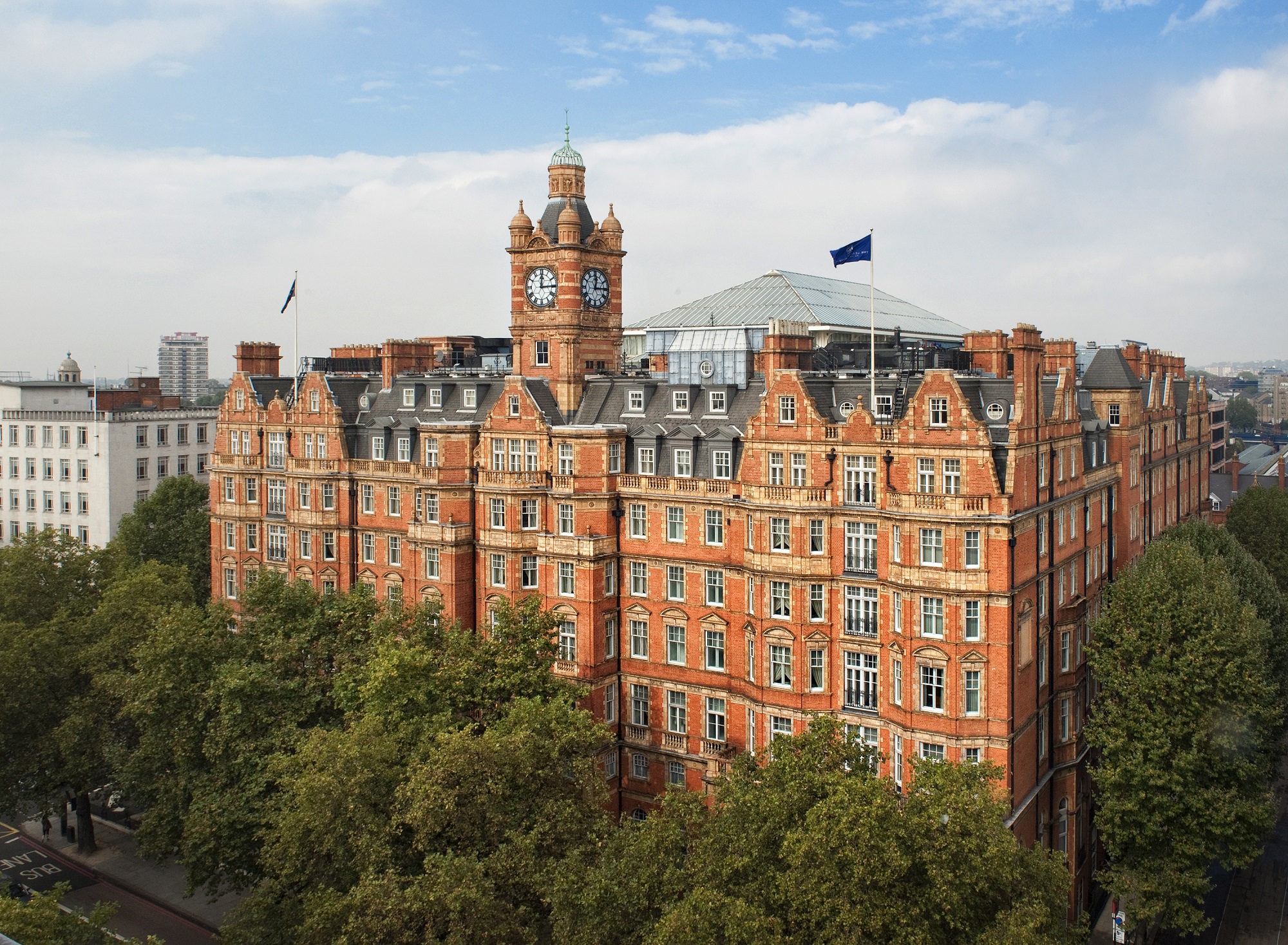 The Great Central Hotel opened in 1899 and although it is now known as The Landmark London, it still proclaims itself as a great Victorian railway hotel, completely dwarfing the station it was built to serve.
Even before the station was opened in 1898, Great Central Railways had pulled out the hotel construction and Sir John Blundell Maple, chairman of the British furniture company Maples, bought the site for only 9d (less than 4p) per square foot. Maple commissioned the architect Colonel Sir Robert Edis (1839-1927) to build something magnificent in the Gothic revival style that had served George Gilbert Scott so well at St Pancras.
The Great Central Hotel opened in 1899 and although it is now known as The Landmark London, it still proclaims itself as a great Victorian railway hotel, completely dwarfing the station it was built to serve.
Perhaps aware that the station he was fronting was nothing remarkable, Edis created a pleasant walkway from the station to the hotel under an iron and glass canopy but something far more impressive for its rear entrance which fronted Marylebone Road. This road is now part the A501, the north London routeway that links all five stations and their hotels.
A huge arch in sandstone, rising up two storeys, bisects the front of the hotel. Through this tunnel, carriages would be driven into a huge inner courtyard. it was around this that the 700 bedroom was constructed.
But by 1899 the age of the motor car was beginning, and by the end of the First World War (when the hotel was briefly commandeered for convalescent officers), the courtyard was glassed over to create a ballroom. Flappers danced in the 1920s where once horses had been fed and stabled.
In 1939 the hotel was once again requisitioned – this time as offices for Military Intelligence - and after the war it was bought by London North Eastern Railways, who had taken over the lines run by the now-defunct Great Central Railways company. In 1962 when all the railways in Britian were nationalised, it became the headquarters of the British Railways Board, and the former hotel was nicknamed "The Kremlin" by British Rail employees.
In 1988 British Rail sold off the former hotel to Kentaro Abe, a Japanese pop star who set about creating his own vision of a luxury London hotel and in 1995 it was bought by the Thai businessman Khun Jatuporn Sihanatkathakul for the Lancaster Landmark Hotel Group. Today it benefits from being the nearest 5 star hotel to Madame Tussaud's Waxworks, one of London's busiest attractions.
After such a chequered history – with so many years spent being everything but a hotel - it is perhaps surprising that The Landmark London is such an impressive place to visit. The hotel now faces verydefinitely on to Marylebone Road and has pretty much turned its back on the station. A glass and steel semicircular canopy now extrudes from Colonel Edis's archway to shelters guests who probably have no idea that they are actually entering where horses once clip-clopped into the hotel. Once in the modern lobby, guests see a broad flight of steps that rise to the old inner courtyard, which has been raised to first floor level and functions now as a palm court lounge and breakfast area. Above it a massive glass canopy encloses the entire courtyard.
Most of the public rooms have retained their Victorian panelling and plaster work. A cocktail bar, "The Mirror", has been created out of the ladies' drawing room with its first-floor views over Marylebone Road, and there are two very grand function rooms which were probably the hotel's drawing room, writing room and dining room. The 700 rooms envisaged by Colonel Edis have been reduced to 300, a figure that includes 51 spacious suites.
The hidden delight of this hotel however is the old reception which is still there, facing the station. This is where guests would originally have been received while their carriages were taken round to the Marylebone entrance. It has a splendid marble fireplace where you can imagine gentlemen warming their coat tails and over it a painting of Lorenzo and Isabella in a style that references the Pre-Raphaelite style. There is also a fine staircase up which guests would progress to their rooms past stained-glass coats of arms of the three major northern cities served by Grand Central Railways: Leeds, Sheffield and Barnsley.
On the first floor landing there is another fireplace and a small seating area for guests to rest before climbing higher (Colonel Edis did not install lifts in his splendid Grand Central Hotel).
This quiet corner of the hotel is a time capsule of what London's hotels were like circa 1899 and it is thanks to the fact that the Grand Central actually spent such a small part of its long life as a hotel that so little has been spoiled.
It truly is a London landmark.