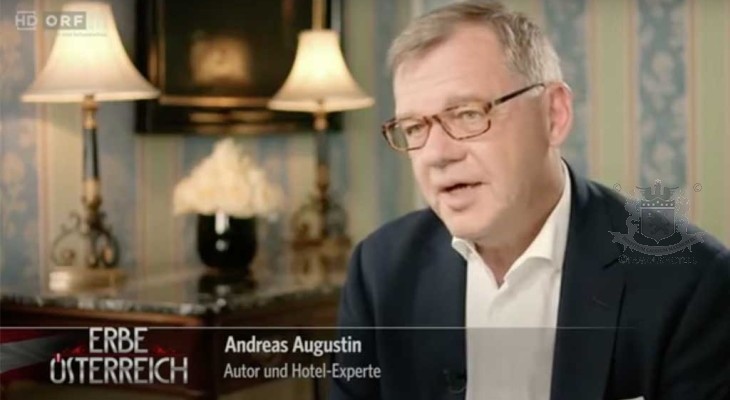 Andreas Augustin
Hotel Bristol Vienna TV Documentary
( words)
The documentary about the history of the Hotel Bristol in Vienna has been broadcast several times over the past year. Now it is available on youtube.
https://www.youtube.com/watch?v=VWSJ9Y0xVLg
The Hotel Bristol in Vienna is at the crossroads of the most important thoroughfares of the Austrian capital as well as of events of today and history.
The TV documentary is narrated by Andreas Augustin (in German only), wonderfully supported by a group of Austrian celebrities as well as the hotel's staff, who joyfully talk about their jobs, their lives and their encounters with famous guests.