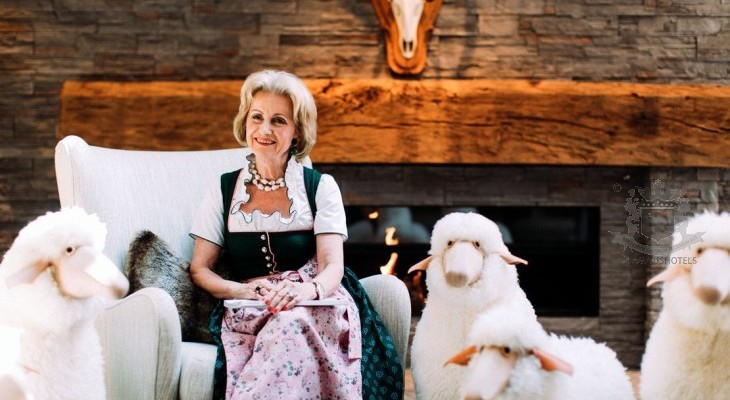 Feuilleton
Feuilleton 353 — Where is Elisabeth Guertler?
( words)
Elisabeth Guertler — Surrounded by friendly spirits in her historic 'alpine chic' Hotel Astoria Resort — one of the best Alpine Spa Resorts in the world. / Photo: Daniel Zangerl
---
Austria / Vienna / Seefeld
From Urban Elegance to Alpine Chic
From Urban Elegance to Alpine Chic
Over the past decades Elisabeth Guertler had managed her family, the legendary Austrian Sacher hotel empire (25 years), the Viennese Opera Ball (9 years) and the Lipizzan Horses at the Spanish Riding School (11 years).
Remember: she had kissed the Viennese temple of hospitality, the Hotel Sacher, out of its sleeping beauty doze and turned it into the most elegant family-owned hotel of Vienna. Urban elegance at its best.
Now, the doyenne of European hotel business has returned in triumph to her exclusive, historic family hotel Astoria Resort (one of the best alpine resort hotels in the world) in Seefeld, Tyrol.
The Astoria is one of the most legendary Austrian alpine resorts. The hotel, which, in 1953, housed the first indoor pool and Spa in Western Austria, tells an inspiring tale. ASTORIA – A Story - A Legend. Originally opened as Hotel Britannia in 1929, we have just started to find out more about its history. We shall keep you posted.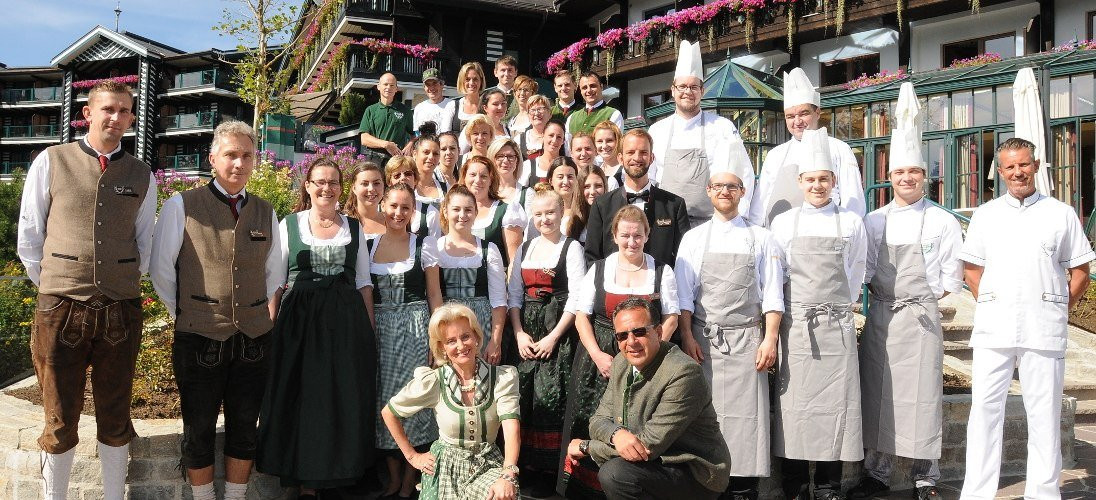 Team: Elisabeth Guertler with Dietmar Wernitznig (hotel manager), Paola Crespi (front office), Andrea Rofner (marketing), Andreas Rank (Exec. Chef), Gerhard Schmutz (restaurant), Markus Schreyer (Spa), Monika Knab (housekeeping), and last but not least, Drago Kukic, the good spirit of the house for the last 30 years, who takes care of you from arrival to departure.
Seefeld
In February and March 2019, this alpine village is the host of the World Cup of Nordic disciplines. Seefeld has played host to the Olympic Nordic disciplines no fewer than three times – in 1964, 1976 and 2012. It was the venue of the FIS Nordic World Ski Championships in 1985, and organises the Nordic World Cup on an annual basis. Following the success of 1985, the Olympiaregion Seefeld has been selected as the venue for the Nordic World Ski Championships in 2019, and the region is incredibly proud to be able to host the prestigious Nordic sporting event once more.