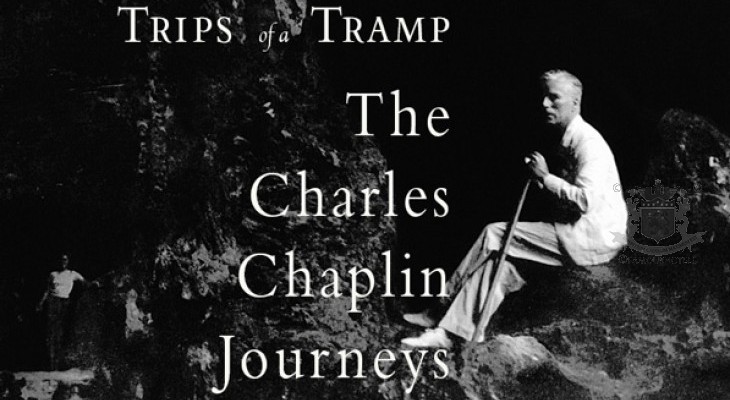 PERSONALITIES
The Charles Chaplin Journeys
( words)
Charles Chaplin was the most popular movie actor, producer, director and composer of the 20th century. He started his carreer in Hollywood and spent the last years of his life in Europe.
When he arrived at any given place on the planet, everybody recognised the little tramp, his most famous role. During the 1930s, he toured the world. Charles Chaplin had at that time already made some 80 movies. He always stayed at the most famous hotels. At the Imperial in Vienna, the Adlon in Berlin, at the Mena House in Cairo, at Raffles in Singapore, The Peninsula in Hong Kong, at Le Royal in Phnom Penh, at the Metropole in Hanoi, to name the. most obvious. For example his arrival on 17 March 1931 in Vienna, the recpetion at the Wiener Nordbahnhof (northern railway station) was overwhelming.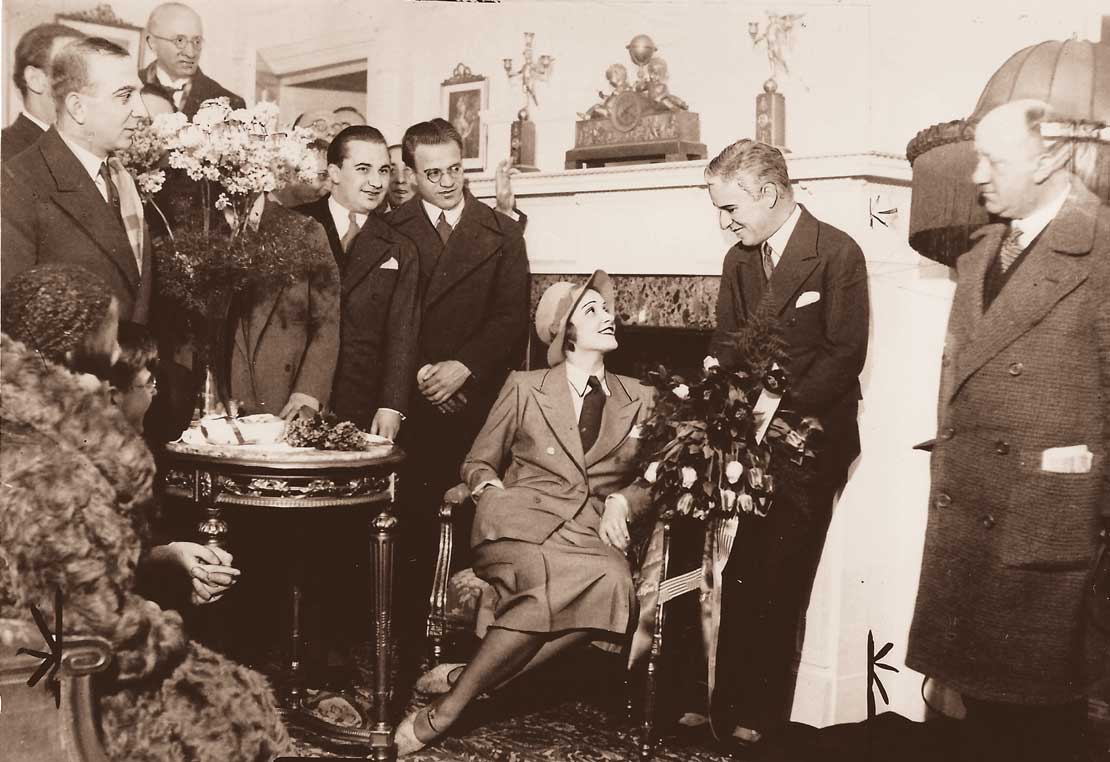 In 1931, this photograph was taken at the lobby of the Hotel Adlon in Berlin. The "tramp" Charlie Chalpin, the world wide know super star of the silver screen had come to Berlin to promote his latest movie "City Lights". He spent some days in Berlin. The lady in the chair was the German movie star Marlene Dietrich, who was just embarking on her Hollywood carreer. In 1929, Dietrich had landed the breakthrough role of Lola. Lola was a cabaret singer who causes the downfall of a hitherto respected schoolmaster in UFA's production, The Blue Angel (1930). The film was directed by Josef von Sternberg, who thereafter took credit for having "discovered" Dietrich. The film is also noteworthy for having introduced Dietrich's signature song "Falling in Love Again".*)
---
*) On the strength of The Blue Angel's international success, and with encouragement and promotion from von Sternberg, who was already established in Hollywood, Dietrich then moved to the U.S. on contract to Paramount Pictures. The studio sought to market Dietrich as a German answer to MGM's Swedish sensation, Greta Garbo. Her first American film, Morocco, directed by von Sternberg, earned Dietrich her only Oscar nomination. However, at the time she knew very little English and so spoke her lines phonetically.
Dietrich's most lasting contribution to film history was as the star of a series of six films directed by von Sternberg at Paramount between 1930 and 1935: Morocco, Dishonored, Shanghai Express, Blonde Venus, The Scarlet Empress, and The Devil is a Woman.