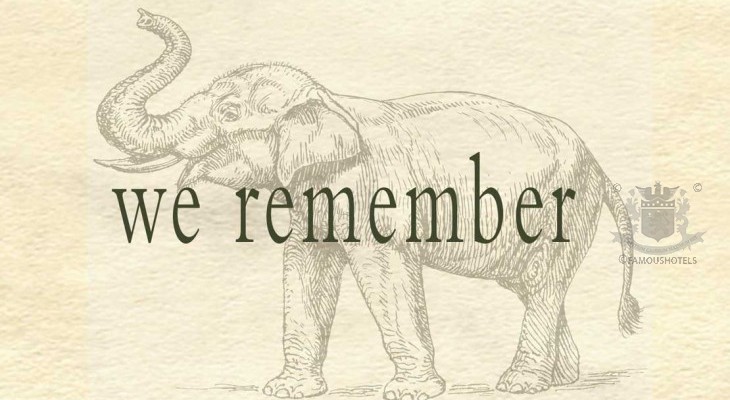 HOTELS
USA|Oakland|CA: Historic "blacks only" hotel under restoration
( words)
Oakland celebrates groundbreaking for renovation of historic California Hotel
The California Hotel was a popular venue for acclaimed recording artist like James Brown, Ray Charles and Billie Holiday.
By Yirmeyah Beckles/ //oaklandnorth.net
The ceremony, which included tours of the building, a display of the impending designs, and five-minute short films, attracted several political figures including Oakland Mayor Jean Quan, Katherine Kwong, congressional Aide for Congresswoman Barbara Lee; Assemblymember Nancy Skinnner from California's 14th district; Tony Smith, superintendent of the Oakland Unified School District; and Jumoke Hodge, school board member and vice-president (District 3).
The California Hotel was built in 1929 and operated as a commercial hotel. It was one of the few hotels where blacks could stay and black musicians could express their art. For nearly three decades, beginning in 1936, many blacks relied on "The Negro Motorist Green Book: An International Travel Guide" to help them decide where they could travel during an era of racial division. The hotel's ballroom was also famous for the celebrities who played there. From the '20s through 1971, the site boosted a "who's who" reputation, drawing jazz and blues greats who ranged from Fats Domino to Ike & Tina Turner as well as fans who came to listen and dance.
"I remember as a little kid seeing them do a dance they called the Lindy Hop," said Beverly Jackson, an East Bay Asian Local Development Corporation employee, of her parents, who used to go dancing at the California Hotel during the swing era. "They were living in San Francisco during the time—they were doing shipbuilding during or after the war. There was no place for African-Americans to dance; there was no place for them to stay. This hotel was one of the few environments where African-Americans could go when they came from out of town. I was still little when they were talking about this—missing half what they were saying because I was still laughing at them dancing."
The site was added to the National Register of Hispanic Places in 1988, and its interior remains filled with original Mission and Spanish Colonial Revival Style architecture. But the neighborhood and building began to change after suburbanization and the construction of the 580 freeway, which has been adjacent to the building since the early 1970's. By the 1980s, the hotel was abandoned; it remained boarded up for 16 years.
Then Oakland Community Housing, Inc. (OCHI)—a non-profit developer—converted the national landmark into affordable housing. In 2007, OCHI dissolved after lawsuits and a bankruptcy, forcing residents of the building to put up a fight against eviction. The building was placed under the care of the managing attorney of the Eviction Defense Center, allowing people to keep their living space, before East Bay Asian Local Development Corporation (EBALDC), a corporation that develops affordable housing, acquired the hotel for redevelopment in 2011. The group's plan is to turn the California Hotel into a place where local economic development can thrive. In addition to affordable housing, the redeveloped site will help bring community and commercial retail spaces nearby, organizers said, and offer non-profit services as well as community gardening.
The project will provide 137 affordable homes. There will be two stages of work in revitalizing the California Hotel, according to organizers and wall displays at the event. Phase 1 includes construction on the apartments facing San Pablo Avenue, which began in March, 2012. Those apartments can be filled in late 2012 or early 2013. Phase 2 will focus on the units facing 35th Street with construction beginning in January 2013 before ending in August of that year. More apartments in Phase 2 will be available that coming fall.
While historic preservation is a central focus of the project—they're keeping the carved bear and floral crest corbels on the lobbies columns and adjacent mezzanine—so is going modern and green. The hotel will have new elevators, a solar-powered thermal system, and the historic ballroom will reopen for residents.
At Wednesday's groundbreaking, the music began to soften before Quan—wearing a burgundy blazer, knee length skirt, sensible flats and a pearl necklace—took the stage. "Good afternoon, San Pablo!" Quan said with vigor. "How many of you live on the San Pablo border?"
"Yeah! I do!" several in the crowd replied.
"I'm particularly proud to be here today because you're on the edge of a renaissance—starting with the mural over here," she said, looking out of the hotel's large windows at a newly painted mural under the bridge on San Pablo Avenue and 35th Street.
Quan turned back to the audience. "We live in Oakland," she said in a firm voice. "Don't talk down on our city. Don't talk down on our neighborhoods. I love the history of this city. We were the end of the transcontinental railroad—this is not San Francisco—but where all those people from back East came out and they stayed at these wonderful hotels: the Hotel Leamington, where my dad was a union cook, and they stayed at the Hotel California."
The crowd roared with cheers.
"The Hotel California was actually the site—in typical Oakland tradition—of really the desegregation of hotels. Remember all of the guys in West Oakland who were working on the railroad? They created the first African-American union in this country. They ran a campaign that said, 'We don't work at places where we can't eat and stay and become customers.'" She paused for more jubilation. "Among the high-class hotels, this became one of the first ones and they were so successful. I know you guys remember this—in the 50's—when no great jazz artist would come to Oakland without playing in the ballroom back there. How many of you remember that? It's wonderful to see this West Coast monument come back alive."
Quan then unveiled a $260,000 check towards the project from the City of Oakland and the U.S Environmental Protection Agency. "We're going to make this what it use to be—one of the best neighborhoods in Oakland with more restaurants and businesses on this end," she said.
People then heard several more speakers—Peter Sopka, EBALDC interim executive director; Carlos Castellanos, EBALDC director of real estate development, and EBALDC project mangers Karoleen Feng and Elaine Kam—before people shuffled around the lobby to sign waivers to tour the hotel (it's still under construction), climbed steps toward the mezzanine to see blueprints and finish eating mini chicken sandwiches with Yukon Gold potato salad.
Howard Wiley on tenor saxophone and Kev Choice on piano stayed true to the black diaspora in jazz by playing music that focused on black composers. Their standards—Duke Ellington, Billy Strayhorn, Horace Silver, and Tadd Dameron—made a soft susurrus underneath the conversation. Both musicians used to play with Lauryn Hill—an R&B and hip hop singer and rapper best known for her album The Miseducation of Lauryn Hill—as her back-up band and were performing at the California Hotel for the first time.
"It feels lovely," said Wiley while Choice played a soft number before they continued on as a team. "All the sprits and the vibes in West Oakland—there was a major West Oakland blues scene, there was a major West Oakland jazz scene. My grandfather was a tenor [sax] player that used to play with Count Basie. He would tell me about all the acts that would come here, and the California Hotel is where Count Basie came a lot. It's really cool."
Throughout the event people were invited to check out the People's Grocery urban farm in the back of the hotel. The large garden—with narrow paths ways, sprouting fresh vegetables, several chickens and a greenhouse—has several murals painted on its surrounding wooden fence.
Larry Davis, a greenhouse manager for the People's Grocery, will lead the farm next year. Davis said there are currently 7 to 12 people living in the hotel throughout the renovation process. The garden always belonged to the California Hotel, he said, but during recent years it was not being cared for. "That's when the People Grocery, and other organizations came in to make it viable," he said. "The renovation will bring a lot more people into the garden."
"We feed an enormous amount of people," he added. "On Fridays we host an event called 'Flavors' and let the community and current residents of the hotel come eat and harvest."
Davis, who grew up in Oakland heard a lot about the hotel as a kid. "There would be Aretha Franklin or Richard Pryor," he said. "Anyone you can imagine came through here. This was the spot—anybody that wanted to be somebody came to the California Hotel."
The home of the original article is: //oaklandnorth.net/2012/07/26/oakland-celebrates-groundbreaking-for-renovation-of-historic-california-hotel/