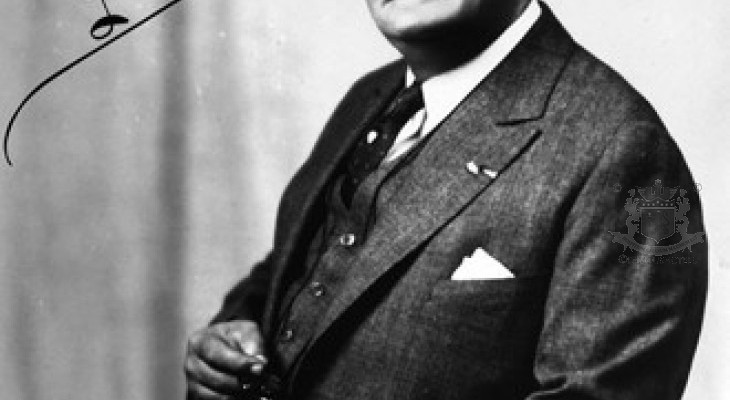 PERSONALITIES
Tschirky, Oscar
( words)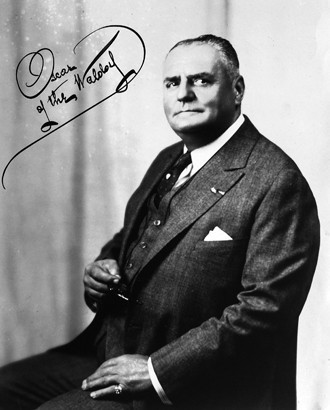 Oscar Tschirky was one of the legendary maître d'hôtels of the Waldorf=Astoria, in New York.
Oscar was a superstar of his time, with his tips on service and cooking often making headline news. Despite not being a chef, Oscar of the Waldorf* was an arbiter of culinary taste who was credited with 'inventing' Veal Oscar and Egg Benedict. He is certainly the father of the Waldorf Salad, created in 1893.
Oscar Tschirky (1866 in La Chaux-de-Fonds, Switzerland – November 6, 1950 in New Paltz, New York) was maître d'hôtel of Delmonico's Restaurant and subsequently the Waldorf-Astoria Hotel.
Tschirky had a farm in New Paltz where he hosted picnics for friends and family as well as other chefs. In later years the property was purchased by the Philantropique Society and was operated as a retirement home for chefs. It would later become open to the general public and was known as The Culinarians' Home.
* While at the Waldorf, he began a lifelong hobby of collecting menus, some of which were from functions he himself arranged at the hotel. Upon his death, Oscar Tschirky's menu collection, papers, and personal memorabilia were donated to Cornell University. The Library of Cornell's School of Hotel Administration continues to add to the collection, which today numbers more than 10,000 menus from across the country and the world.
Oscar Tschirky's menu collection provides a fascinating window on America's dining habits from the 1850s to the present.
Cornell University holds the Oscar Tschirky papers and his noted collection of menus (Cornell University School of Hotel Administration). Karl Schriftgiesser wrote a biography, Oscar of the Waldorf, that appears to be virtually an autobiography. Much recollection is devoted to the Waldorf-Astoria Hotel and its founder, George C. Boldt, and his wife, Louise Kehrer Boldt.