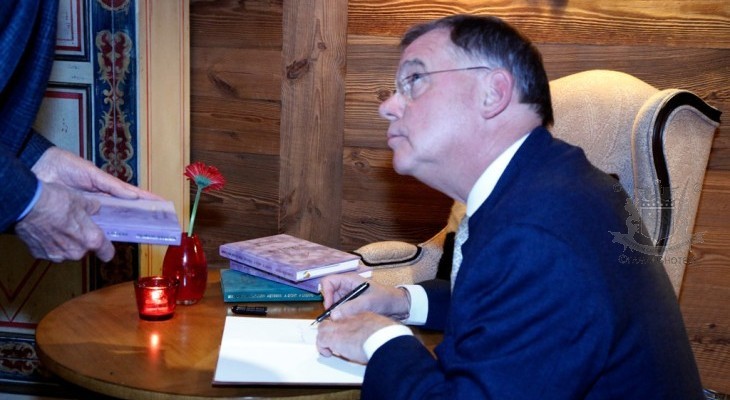 Feuilleton
Seefeld Book Launch turned into Charity
( words)
Hotel: Astoria Resort Seefeld Tyrol, Austria
Book: 140 pages of anecdotes, history, stories and legends
"SEEFELDER MINIATUREN" (in German only - for the time being!)
Occasion: Launch of the book
---
Whatever Austrian hotelier and businesswoman
Elisabeth Guertler
touches turns into gold. She is a super host and that book launching party was certainly a highlight in Austria's top tourist destination, the city of Seefeld, in the wonderful county Tyrol, 1200 metres above sea level.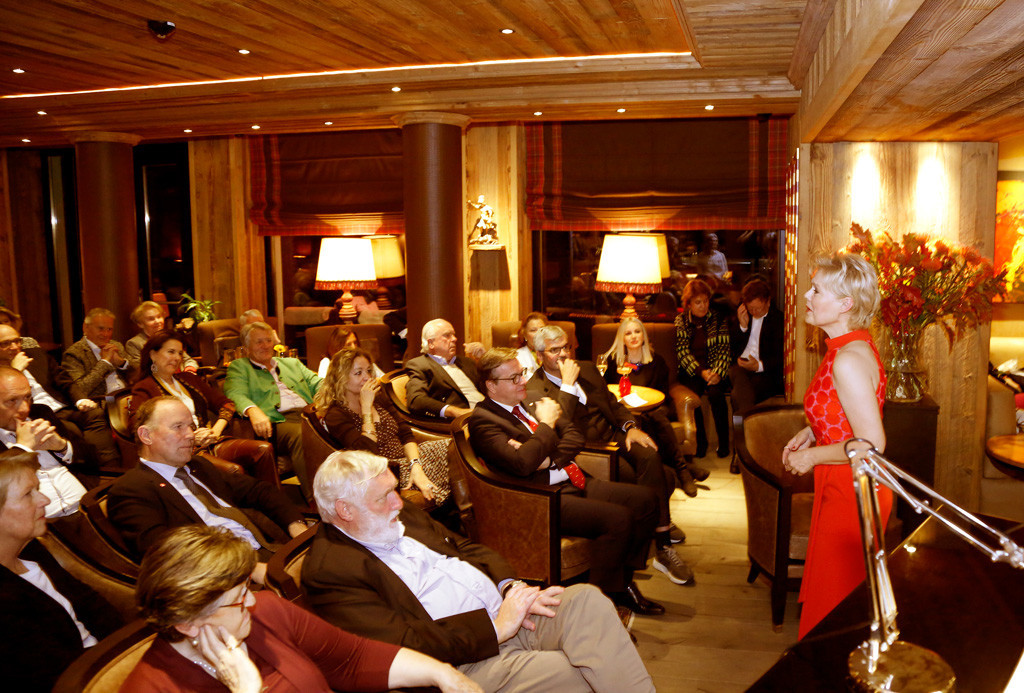 Opera Star Ildiko Raimondi (above) and actress Sunnyi Melles entertained an international audience of Seefeld citizens, nobility and celebrities, led by the Governor of Tyrol, Guenther Platter and Franz Fischler, former European Union's Commissioner and today President of the European Forum Alpbach.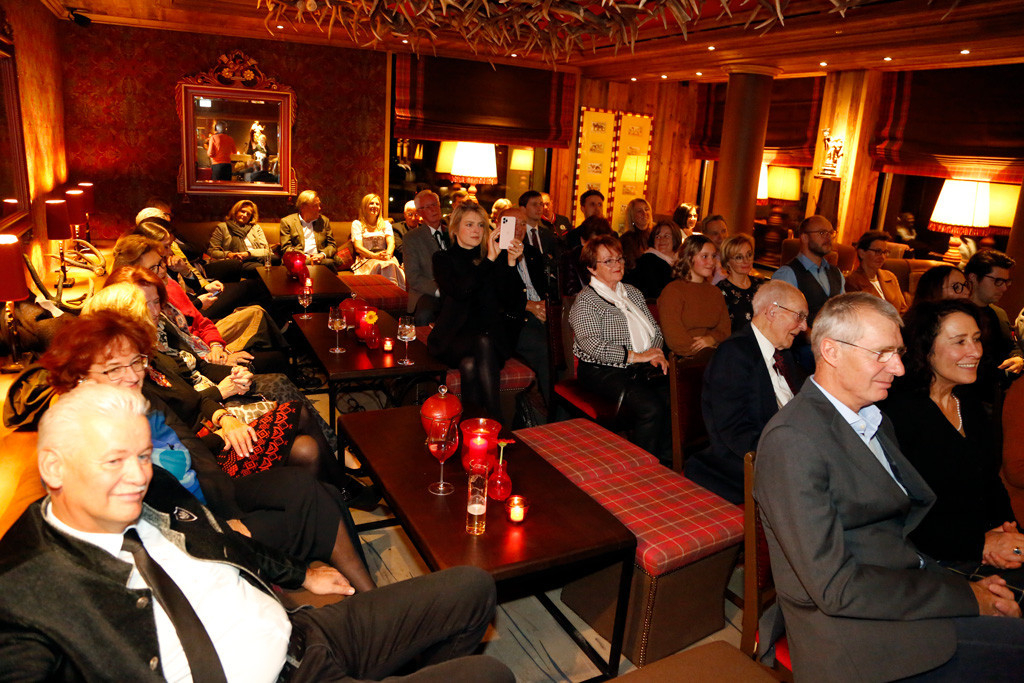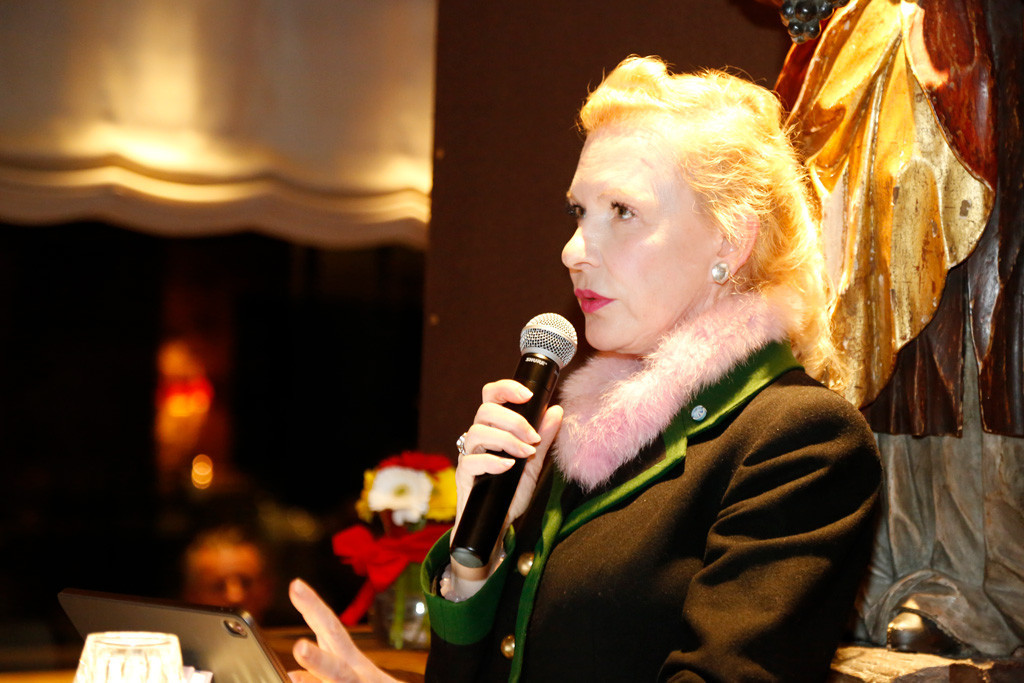 The delightful stage and movie star Sunnyi Melles presented Andreas Augustin's texts sharp-wittednessed with intellectual charm.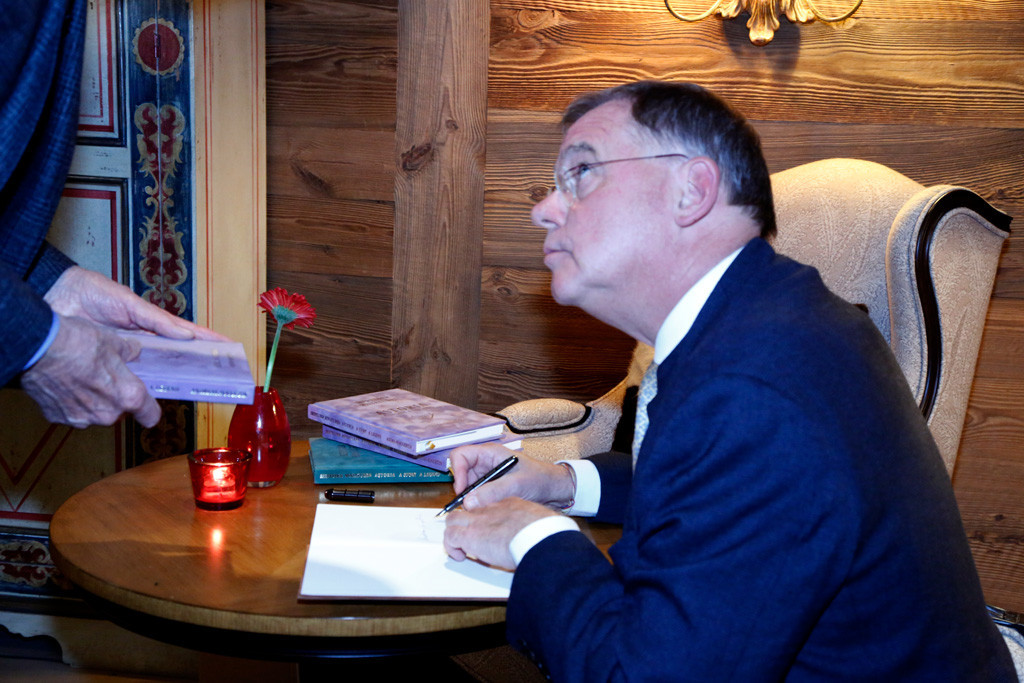 The author autographed books worth EUR 2,200.— within two hours — and all proceeds of the evening went to Tyrol mountain rescue (Tiroler Bergrettung).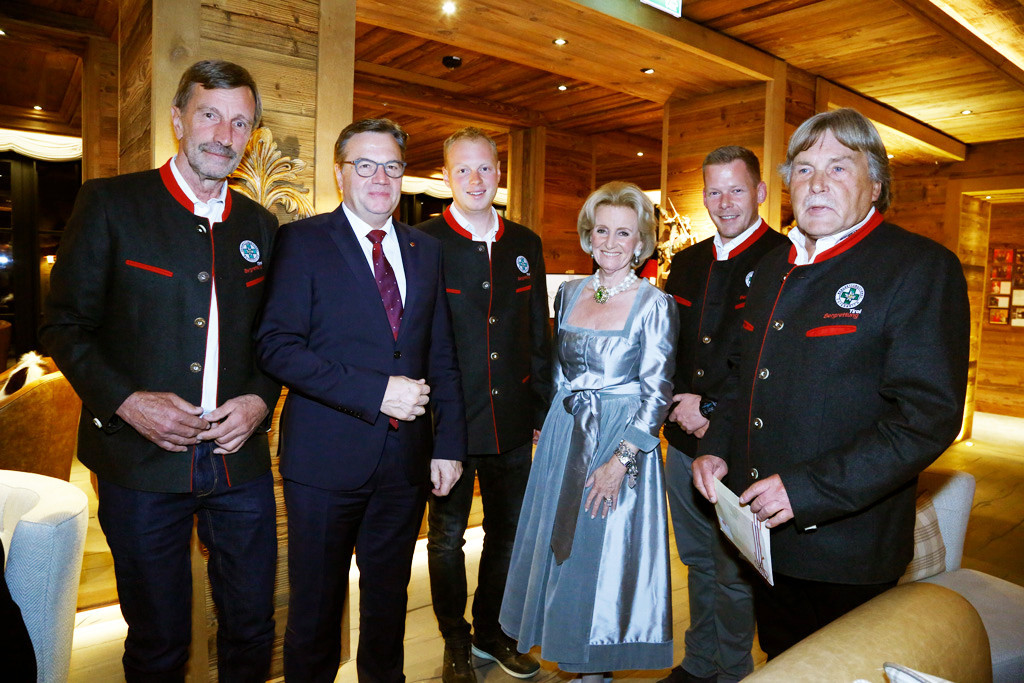 2,200 Euro donated for a good cause:
Tyrol mountain rescue (Tiroler Bergrettung) representatives pose with Governor Guenther Platter and Elisabeth Guertler.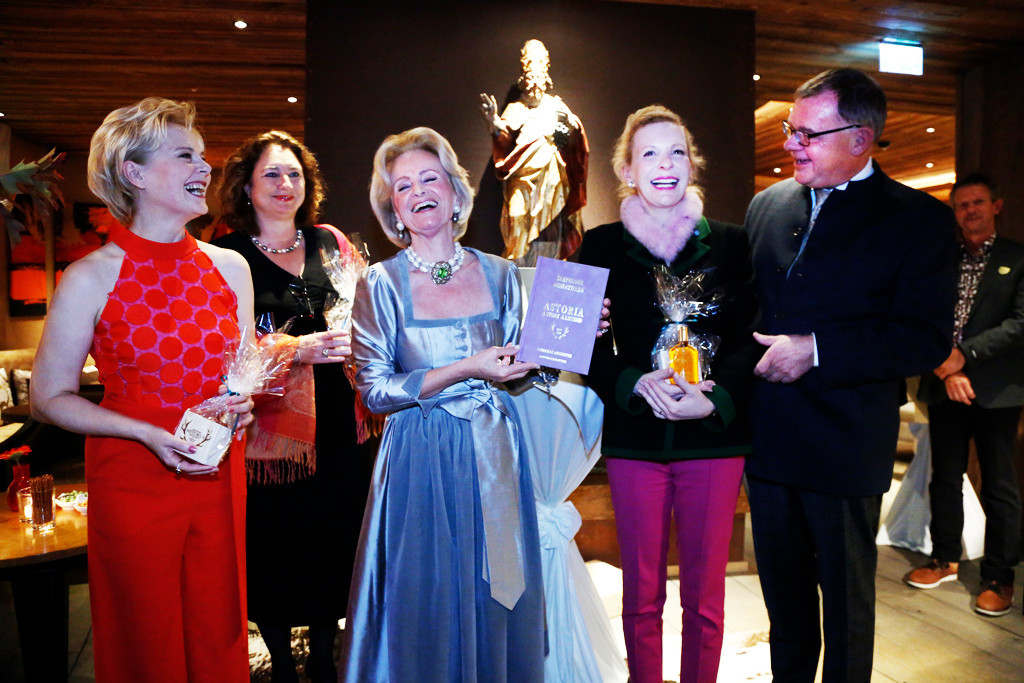 Ildiko Raimondi, Carola Augustin, Elisabeth Guertler, Sunnyi Melles and Andreas Augustin enjoyed the night.
And now straight to the books — you can choose between three colours.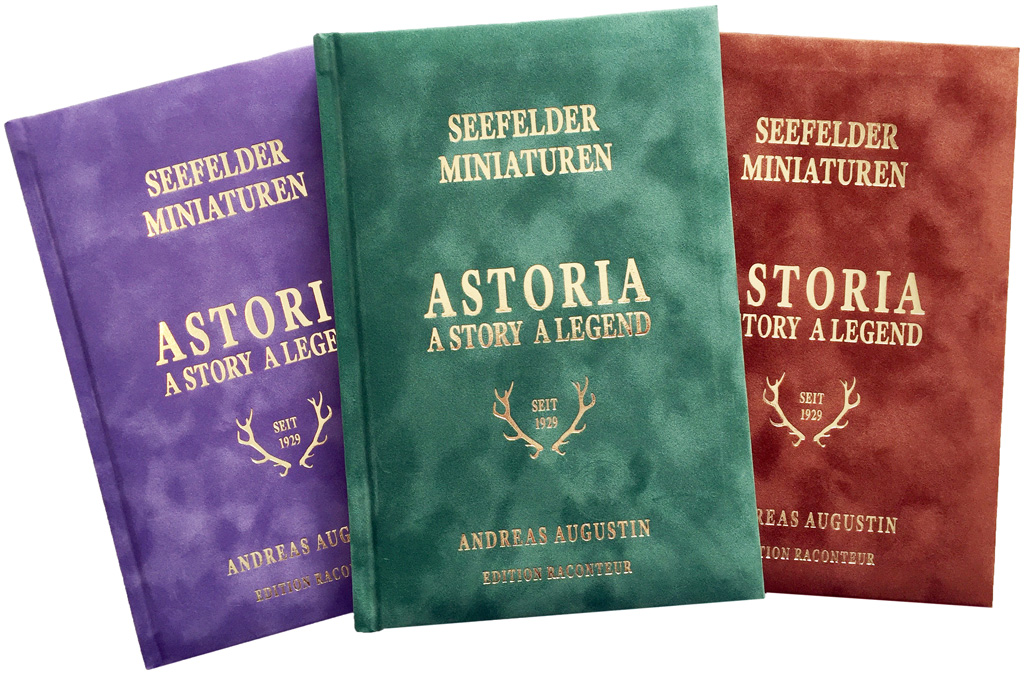 Let me wave good-bye - I will be at my desk to autograph them for you!
Attention: for the time being only German books are available.
Yours — as always —
Andreas Augustin
---