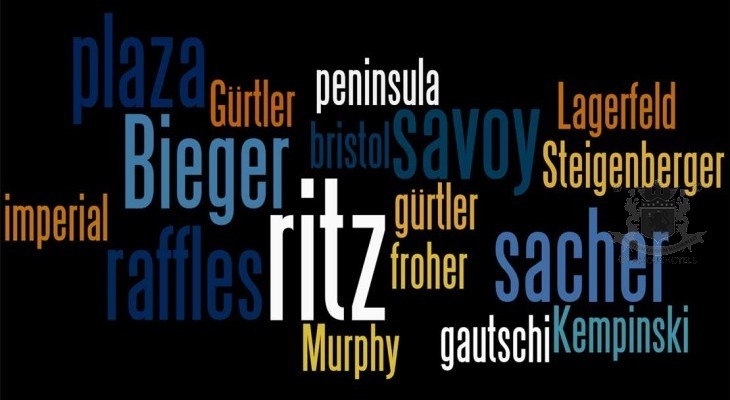 PERSONALITIES
Meurice, Charles-Augustin
( words)
Augustin Meurice: born in 1738 in Pas-de-Calais, became a postmaster on the Calais-Pris route.
During the days before the French revolution, many of the British upper-class would travel to Paris. In Calais, the town where the British arrived after crossing the Straits of Dover, an enterprising postmaster by the name Charles-Augustin Meurice (1739-1820) decided he could make some money out of them. In 1771, he started putting them up in his local coaching inn and escorting them to Paris with his coach service. In those days it was a 36 hour trip.In 1817 Meurice built a second coaching inn in Paris to welcome the weary travellers upon arrival. In 1835, 15 years after his death, the hotel in his name, "Le Meurice", moved to its present site, overlooking the Tuileries. It soon earned the nickname 'City of London' because of its sizeable contingent of British guests. All the staff spoke English.In 1855 Queen Victoria stayed at Le Meurice while in Paris, cementing the reputation of the house for ever, making it the playground of the elite aristocracy.
In 1898, a limited liability company named Hôtel Meurice was formed to own and operate the hotel. In 1905, Arthur Millon, who headed the hotel's management company, and his director, a certain Mr Schwenter undertook a major 8 million franc renovation of the hotel, which gave the place its modern-day appearance and amenities such as individual private baths. In 1907 King Alfonso XIII was one of the first guests to stay at the newly renovated Meurice. In 1912 the hotel frequently put on theatre performances inside the establishment, including Cyrano de Bergerac in 1912. Between 1914-18, during World War I, the hotel closed for several months, and it served for a time as a hospital for wounded soldiers.In 1918 Picasso and his bride Olga Koklova selected Le Meurice to host their wedding dinner there.In 1923, with the hotel's reputation blossoming, director Mr Schwenter received recognition for his efforts to develop French tourism when the State named him a Chevalier de la Légion d'Honneur.The 1920s are remembered for its stylish ads, showing an upper-class clientele dining and dancing in Le Meurice's rooftop garden.In 1931 the by now exiled Spanish King Alfonso XIII returned to the hotel taking refuge at Le Meurice under the name of Duke of Toledo, along with all of the Spanish royal family. During the 1930s the hotel played host to the shows of Coco Chanel, in the 1960s Salvador Dali spent long periods of time at the hotel. Today the hotel sports the designs of Philippe Starck.