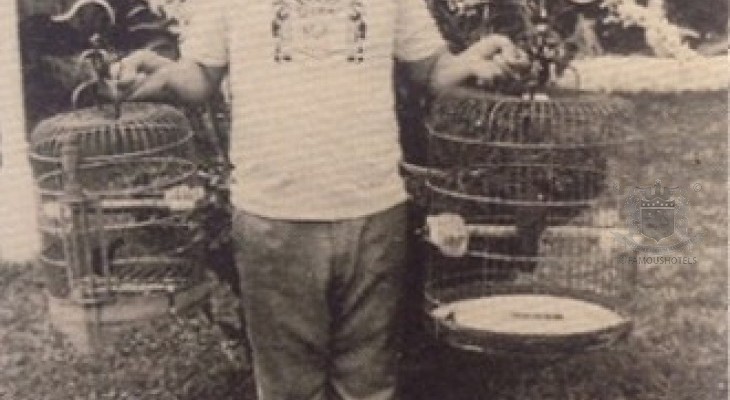 PERSONALITIES
Songbirds at Raffles
( words)
One of the most beautiful things at Raffles during the 1990s was to have breakfast in the Palm Court. In the shade of the green awnings, cooled by whirling fans, one could enjoy the buffet and Songbirds.
Over a dozen birds were singing for the guests. And the story of how it all came about is as entertaining as these little singers themselves. One day, Mr. Hoh Hee Yong, one of Raffles´ chefs, found himself confronted with twenty-one major problems: twenty birds and one raging wife. His wife issued the ultimatum "Me or the birds!" and Hoh knew he was in trouble.
Cavaliere Roberto Pregarz, the Manager of Raffles, showed true Italian hospitality. He offered the birds a new home and a new job. The deal was simple. Lodging and all meals are free, but they have to work in the Palm Court. They have to perform every morning at breakfast. And they were fabulous. One of them had even started to sing the first bars of 'The River Quay March'.
from: The Raffles Treasury, by Andreas Augustin